It's early December. Some may believe it is too early to choose my definitive list of favorite horror comics for the year. While it is possible that something will completely whisk me away and steal a spot from the current contenders, it's not particularly likely. Plus, by sharing my favorite picks early, I have the opportunity to give you suggestions for your holiday wish and shopping lists. So, keep reading for my top five horror comics of 2015!
5. Lady Killer by Jamie S. Rich, Joelle Jones, and Laura Allred
This comic is a horror title in a way that is similar to the way that Silence of the Lambs and Dexter are horror titles. It is technically probably more of a drama, but since it features lots of blood and death, we get to take a few liberties. This beautiful story arc features a sophisticated lead character (who is a 1950s housewife), and several grizzly deaths as they appear alongside a serene familial existence. Josie Schuller isn't just any serial killer, however, she's an assassin! The covers of the issues and dividers in the trade volume feature cleaning product parodies from the 50s juxtaposed with blood and carnage.
You can view my full review of Lady Killer here. Or purchase on Amazon.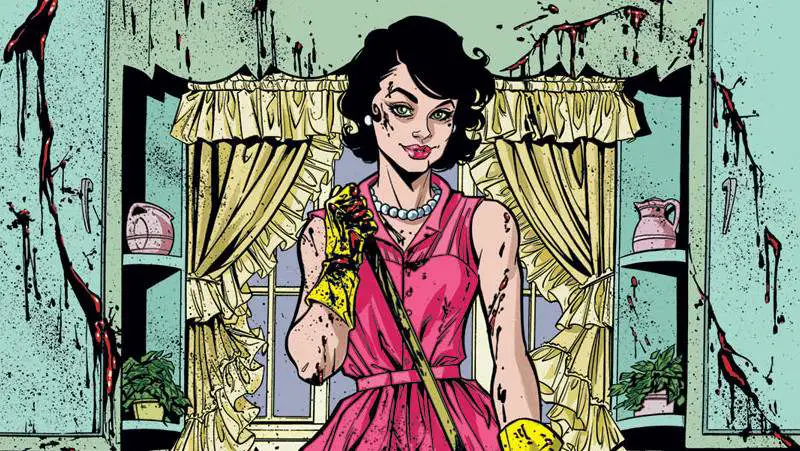 4. Archie vs. Predator by Alex De Campi and Fernando Ruiz
This comic series was one I started purely for the sheer 'what the Hell!?' value, but once I got started and gave it a real chance I loved what I found. Alex De Campi as a writer always shines, but this series is what has really taken the comics world by storm. In interviews to promote Grindhouse and Archie vs. Predator she expressed her surprise that fans were lining up with these comics for her to sign rather than her stand alone Smoke/Ashes. Sure, that probably has something to do with the huge following that both Archie Comics and the Predator franchise have on their own, but a lot more has to do with De Campi's storytelling chops.
You can read a full review of one of my favorite issues here, or purchase the Archie vs. Predator trade on Amazon.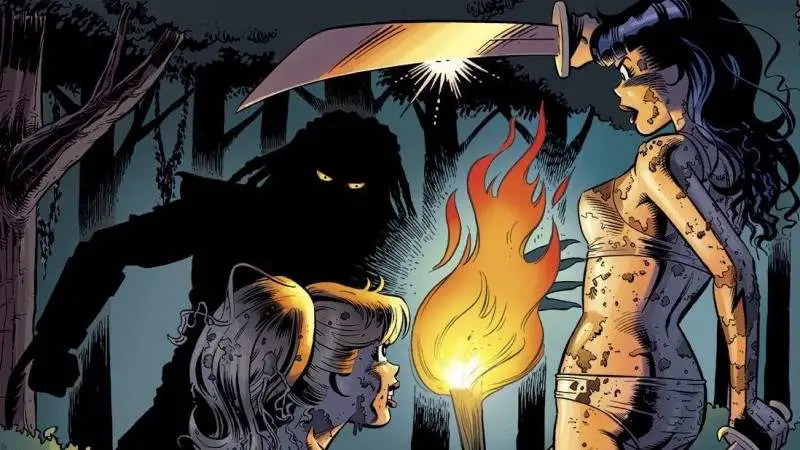 3. Grindhouse: Drive In, Bleed Out #7 & #8 by Alex De Campi & John Lucas
I'm sure it's written in a journalistic handbook somewhere not to put two books by the same author right next to one another in a 'Best of' list, but there is no escaping it this time. The Grindhouse series released by Dark Horse Comics this year was a glorious attempt to bring grindhouse flicks back. Exploitative B movies riddled with gore and disturbing subject matter delivered in comic book form? They had me at B movies.
Although there were eight issues in this series, I'm highlighting #7 and #8 because they were the highlights for me. (My colleague Nat Brehmer had good things to say about Slay Ride, the second comic.) The story was remarkably well thought out (keep in mind that this is 'well thought out' in grindhouse, B movie logic), and the execution of these issues was fantastic. Although De Campi and Lucas had an idea of what they wanted to do in issue #2 Slay Ride, I liked that in issues #7 & #8 they really appeared to have hit their stride. These comics offer slasher science fiction on paper with the same harshness and intensity that you can expect on the big screen.
My full review of Grindhouse: Drive In, Bleed Out #8 is here.(and is spoiler free!), or you can pick up issues #7 and #8 on Amazon. (The numbers link to individual listings. They are down to $1.99 a piece for Kindle, or you can get the full series for $15.92.)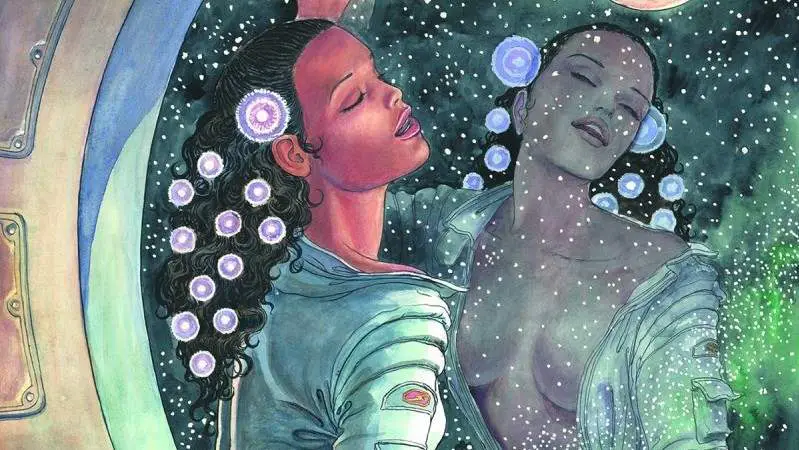 2. Hellbound by Victor Gischler and Riccardo Birchielli
This combined the greatest parts of Supernatural, The X-Files and Se7en into an easily digestible and thoroughly enjoyable volume. This book had it all! Interesting (albeit flat) characters, action sequences and gore, terrifying creatures, and a compelling plot. This was a book that I immediately wanted to re-read as soon as I finished the last page.
You can check out my full, in depth review here or pick Hellbound up from Amazon.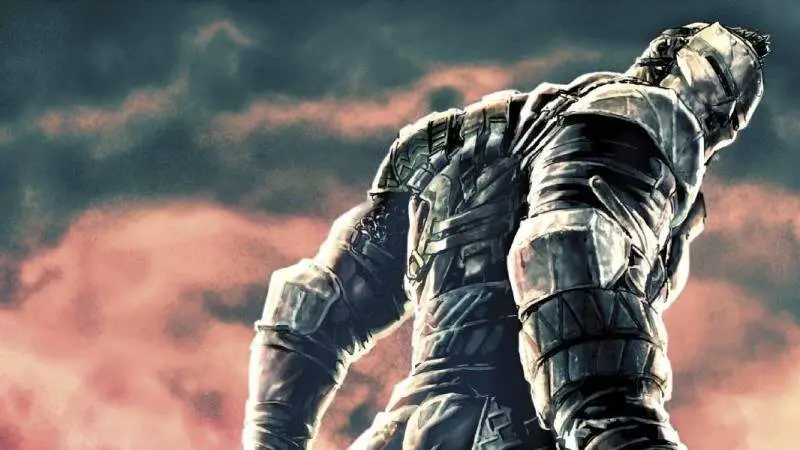 1. Harrow County by Cullen Bunn and Tyler Crook
This comic is described as a 'southern gothic fairy tale', and there is no better way to describe it. The plot follows a young girl as she discovers she is related to the mythical creatures and monsters dwelling in the ghost-filled woods around her home. These issues are as beautiful as they are haunting. The best part about reading this series is the way the characters and imagery linger in the back of your mind and re-emerge later when you're reading something else or, more disturbing still, when you're going about your daily activities.
If you only buy one comic (though this is cheating because it's a trade print of several issues), make it Harrow County. You can catch my complete review of Harrow County issue #7, or pick up the trade on Amazon.