Many Netflix users will say that the UK Netflix offerings pale in comparison to the US counterpart. While that may be true for newer movies, there are a number of noteworthy classic horror films on Netflix UK. To show you what we mean, we have compiled a list of  20 classic horror films on Netflix UK that you should see. In addition, we have also put together a list of lesser known titles available on the UK version of the streaming service. You can see that here. 
This list spotlights both contemporary classics and noteworthy titles of yesteryear. But this time around, the entries will be more mainstream and well known than the titles on our previous lists. The trailers are included, so share with your friends and enjoy! The films are in no particular order. Let us know your top picks for Netflix horrors in the comments box below!
#20 CUBE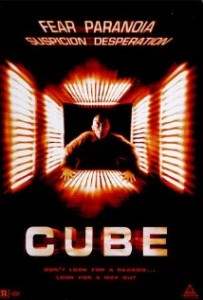 Directed by Vincenzo Natali (Ginger Snaps), Cube, revolves around a set of complete strangers who are involuntarily placed in an endless kafkaesque maze containing deadly traps.
#19 CARRIE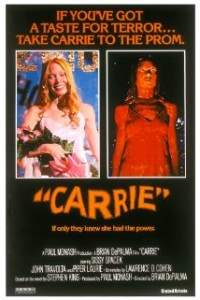 The classic Stephen King adapted Carrie, directed by Brian De Palma (Scarface) is about a young, abused and timid 17-year-old girl discovers she has telekinesis. She gets pushed to the limit at her prom and her nice girl attitude is replaced by anger.
#18 MISERY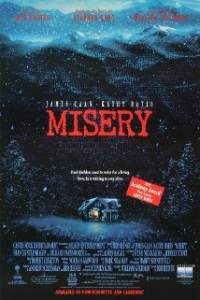 In another Stephen King adaption, Misery, Paul Sheldon, a successful novelist, is rescued after a snow storm by his "Number One Fan". He must rewrite his latest novel to her liking in order to stay alive.
#17 THE OTHERS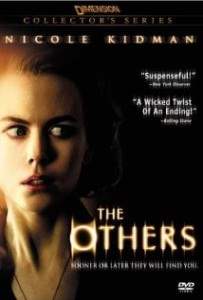 Directed by Alejandro Amenabar, The Others, starring Nicole Kidman, is about a woman and her two photosensitive children who become convinced that the family home is haunted.
#16 AN AMERICAN WEREWOLF IN LONDON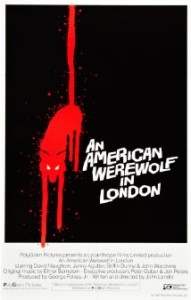 Directed by John Landis, An American Werewolf in London, depicts two American college students on a walking tour of Britain. They are attacked by a werewolf that none of the locals will admit exists.
#15 ARACHNOPHOBIA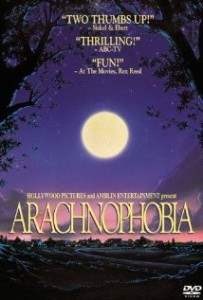 Starring Jeff Daniels and directed by Frank Marshall, Arachnophobia, sees a species of South American killer spider hitching a lift to the U.S. The killer spider soon starts to breed and kill.
#14 THE BLAIR WITCH PROJECT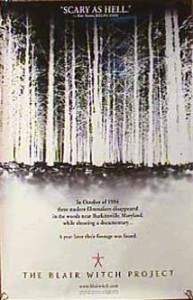 One of the most known found footage movies around, The Blair Witch Project, directed by Daniel Myrick and Eduardo Sanchez, follows three film students on their documentary film about the Blair Witch. After traveling to the woods of Maryland to shoot, only their footage is left behind.
#13 CHILDS PLAY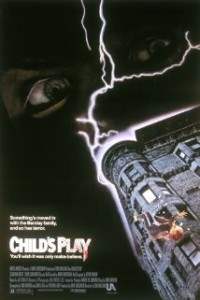 Directed by Tom Holland and starring the infamous doll that is Chucky, Child's Play, focuses on a single mother who gives her son a much sought after doll for his birthday. The mother and her child soon discover that the doll is possessed by the soul of a serial killer.
#12 HALLOWEEN H20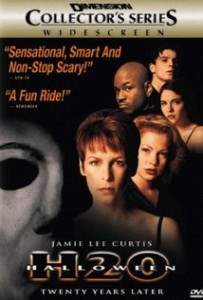 Directed by Steve Milner (Friday the 13th Part 2), Halloween H20, shows Laurie Strode, now the dean of a Northern California private school with an assumed name, battle the Shape one last time.
#11 THE HUMAN CENTIPEDE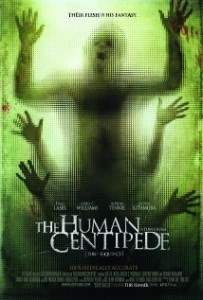 One of the most infamous gross out movies ever made, The Human Centipede shows a mad scientist kidnap and mutilates a trio of tourists in order to reassemble them into a human centipede. Tom Six directs.
CLICK HERE FOR PAGE TWO OF HORROR FILMS ON NETFLIX YOU SHOULD SEE