So I'm late, inexcusably late, in my American Horror Story viewing. I'm still playing catch up and have just finished episode five of Freak Show, "Pink Cupcakes", in which the utterly gorgeous White Collar star, Matt Bomer, made an appearance. As such, I've taken it upon myself to pay tribute to Bomer's brief but memorable appearance on the series.
[Spoiler alert]
After a failed kill attempt by Stanley (Denis O'Hare) on conjoined twins Bette and Dot (Sarah Paulson), Elsa (Jessica Lange) still desperately trying become the big star and triple-Breasted, suspected hermaphrodite Desiree (Angela Bassett) being informed she is in-fact all woman, Dell is nowhere to be found. He ends up in a gay bar, which explains why he could never get it up with Desiree and why he was attracted to the bearded lady. It took me a few seconds, okay one second, to recognize Dells gorgeous date; the ridiculously handsome and beautiful specimen that is Matt Bomer. Okay so it wasn't exactly a date, Matt was actually playing a gay prostitute called Andy whom strongman Dell (Michael Chiklis) had fallen in love with. (Easily done with the likes of Bomer).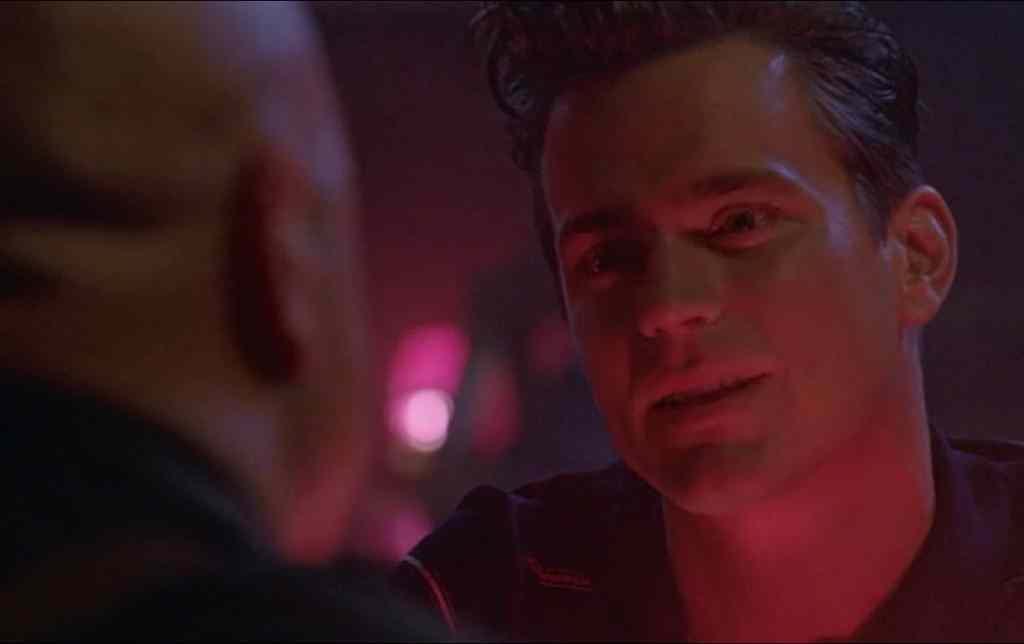 In the meanwhile our favorite petulant man-child, Dandy (Finn Wittrock), who was seen earlier in the episode working out and preparing his body to do the unthinkable, visits this same gay bar on the hunt for his next victim. As Dell and Andy have a fight and Dell leaves, in swoops Dandy in his fresh clothes, sinister smile and the offer of $100 to take Andy home with him.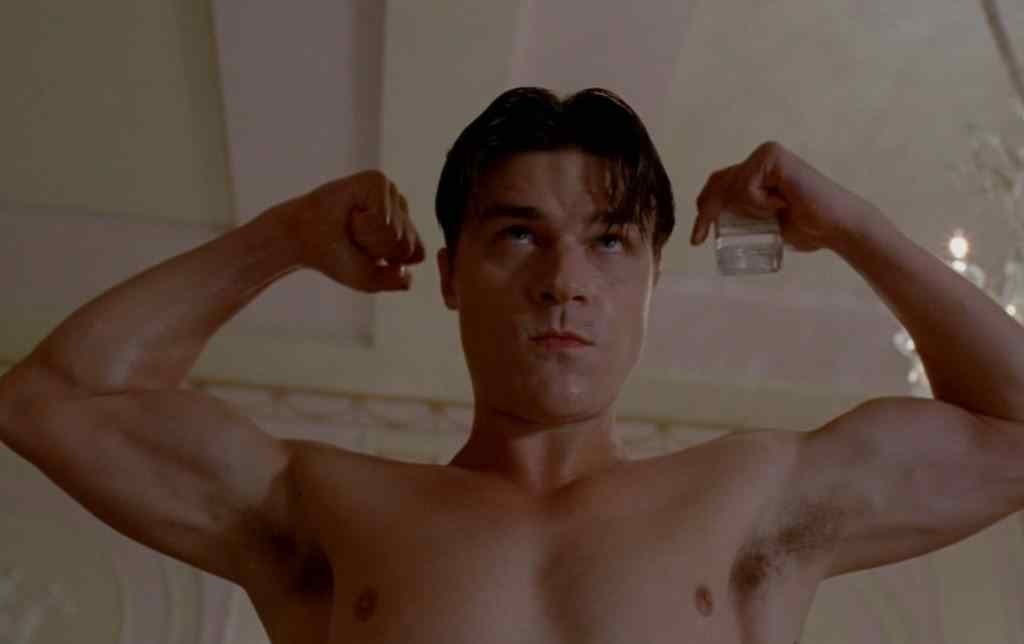 Dandy takes Andy to the super romantic bus of the now deceased Twisty the clown (John Carroll Lynch). With no groans from Andy about his surroundings, the yummy Bomer strips down to his tighty whities at Dandy's request, which might I add was a glorious scene, only for it to be destroyed by Dandy and his manic killing ways. Andy got some man-on-man action, just not the type he'd hoped for.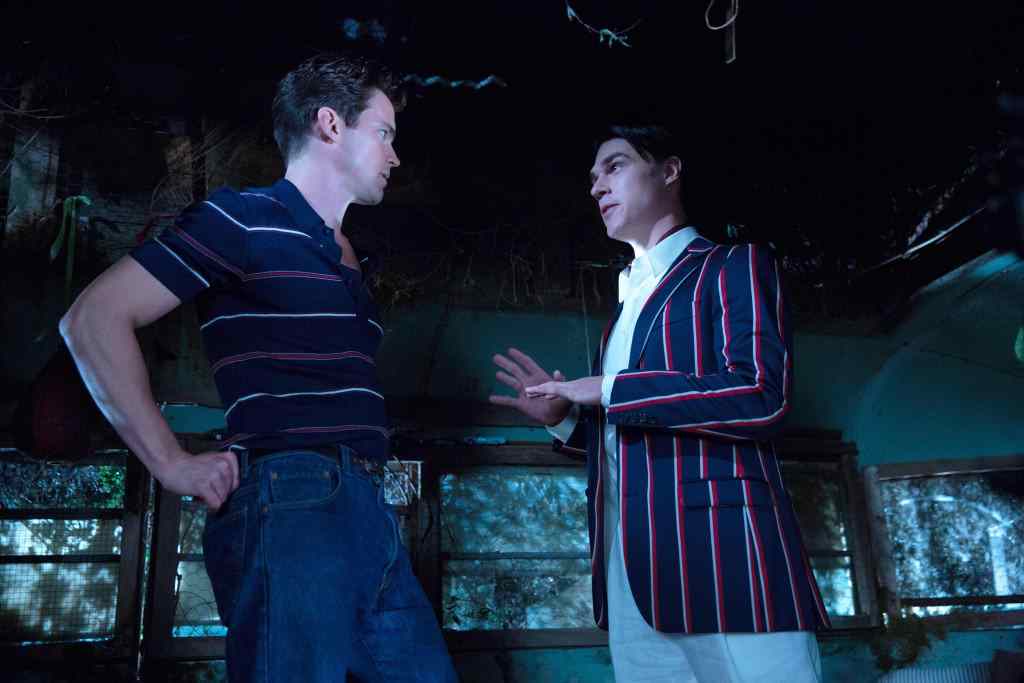 Wearing his own tight white pants and donning Twisty's mantle, Dandy kills off the Bomer greatness in a bloody slasher attack. Fair play to Matt's character for trying to survive a crap load of stab wounds, even after having his arm cut off, which eventually makes Dandy feel slightly bad for his wrongdoings.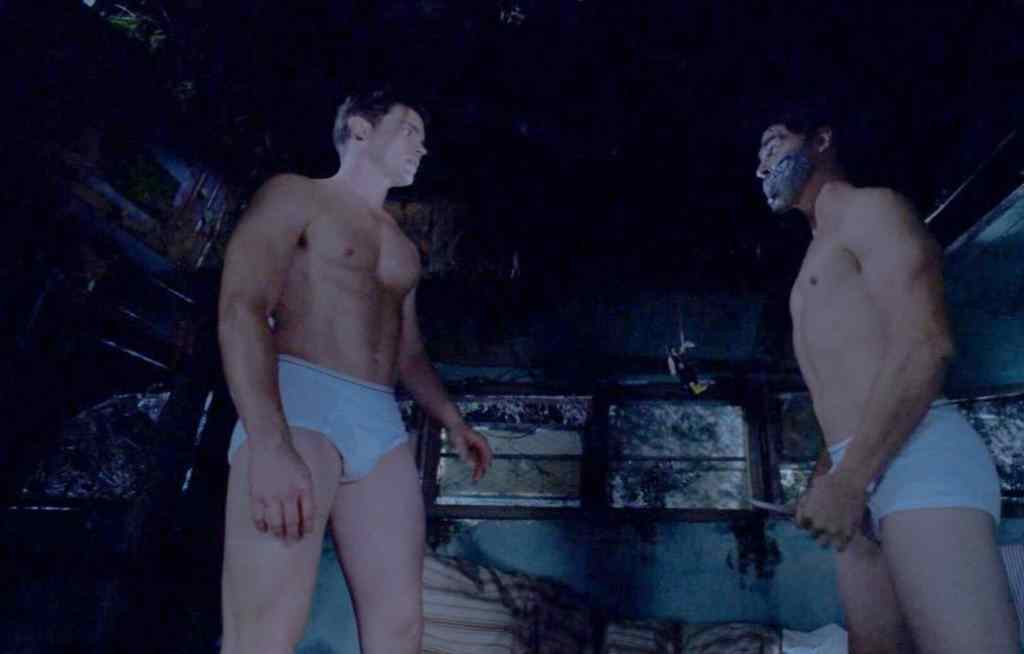 After such a great introduction as a character, Matt was killed off, but I wish he hadn't of been. I would have loved to see Dandy take him home, even if he planned to torture and then later, eventually and inevitably kill him. A bit more screen time for Matt Bomer is nothing but a great thing. There is speculation that Dandy is gay and he maybe could have "snapped" at being questioned so by Andy, therefore finally killing him. When really Dandy just likes to have things to play with, and not nicely might I add. Dell could have also found out near the end of the series maybe and also "snapped" Dandys' neck to be precise. Oh I don't know, I haven't seen the rest of the season yet I just wanted to see more of the Bomer.
Do I sound like I have an obsession with Matt Bomer? Maybe I do. I know he doesn't play on my team but he's wicked. And a girl can dream. Maybe he can do an Edward Mordrake (Wes Bentley) and come back from the dead. That'd be nice.