Filmmaker, and self-described amateur sleuth, Rachel Mason is attempting to breathe new life into a California cold case with her latest project, Pretty Boy Blue. While working on Circus of Books–a biographical account of Mason's childhood growing up in an adult video store–she came across a newspaper clipping about the gruesome murder of 25-year-old William Arnold Newton. Those involved in the L.A. queer underground in 1990 will know him better by his stage name, Billy London. The article went into graphic detail about the state of London's dismembered remains. Pretty Boy Blue will dive "…into the underground world of gay porn production in the late 1980's and early 1990's, unearthing a world where sexual liberation collided with crime…", including the terrifying theory that Billy London crossed paths with America's most notorious killer cannibal, Jeffrey Dahmer.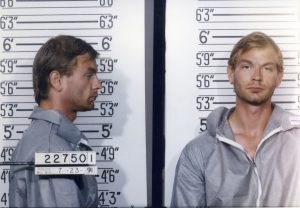 A Wisconsin native, Billy was described as a restless but intelligent young man. By October of 1990 Billy had established himself as an actor, director, producer, beautician, and set designer in the gay adult film industry with his own production company London-Rey Productions. His friends described him as someone who considered himself more of an artist who did the adult material strictly for financial reasons. It is reported that shortly after the completion of his final film–The Grip of Passion–Billy was making plans to move to Las Vegas.
He was last seen alive on October 28th, 1990, at the nightclub, Rage, in West Hollywood. His remains were discovered the next morning in a dumpster near Santa Monica Boulevard. As the 30th anniversary of Billy's death approached in 2020, following an episode of the Christopher & Eric podcast that covered the case, a witness–Ron Wheeler–came forward to claim he had been among the last people to see Billy alive at the nightclub in the company of a man who bore a "striking resemblance" to Jeffery Dahmer. Dahmer was arrested less than a year later for a string of murders, most of them involving dismembered gay men, in Milwaukee, Wisconsin. Dahmer would go on to confess to 17 murders but denied any involvement in Billy London's case. However, LAPD homicide detective John Lamberti isn't sure Dahmer was telling the truth. This could possibly be because California had capital punishment at the time, unlike Wisconsin.
Lamberti said that there is evidence that places Dahmer in Milwaukee the week before and after Billy London's murder. But the week of there's no record to help verify he was either in Milwaukee or possibly Los Angeles. Until there is someone that can place Dahmer in Milwaukee that Halloween weekend of 1990, Lamberti is still actively investigating Ron Wheeler's tip. Dahmer was killed in prison by another inmate in 1994. He was questioned in other killings from Florida to Germany, but his official victim count remains at 17.
Rachel Mason hopes the eventual release of Pretty Boy Blue will help keep Billy's case in the public eye. A trailer has been created and posted on Mason's Facebook page. Anyone with information regarding the murder of Billy London, or the whereabouts of Jeffrey Dahmer on Halloween weekend of 1990, is encouraged to contact Pretty Boy Blue's creative team at BillyLondonDoc@gmail.com. All tips will be forwarded to Detective Lamberti. Pretty Boy Blue is currently in development. Patrons can donate to the project on the film's website.