Before RuPaul, arguably the most famous drag superstar in the world, and her super-popular, attention-grabbing creation RuPaul's Drag Race, drag queens were mostly seen as a novelty that existed only in movies or television shows. However, after Drag Race gained some serious international attention over the last five years and RuPaul herself won an Emmy for being the host of the beloved show, newly minted fans of the art of drag have been gagging for more. Hence, the stage was set for the infamous Boulet Brothers to step in and create a show to quench that thirst alongside a cross platform with horror fans, with their drag competition show Dragula.
Dracmorda and Swanthula Boulet, the couple known as The Boulet Brothers, are no strangers to the L.A. nightlife. They have been hosting unconventional drag pageants and extravaganzas boasting horror couture for the last 16 years or so. They told a Frontiers Media reporter in 2015 that their goal is also to make "a playground to do whatever the f**k they want, with no judgment." But now their large personalities and the insanity they are known for is coming to the internet in their new web series, broadcast on Hey Queen T.V.
Dragula is a drag queen competition show where the Boulet Brothers are searching for the first 'Drag Supermonster', as opposed to Drag Race's 'Drag Superstar'. The brothers have chosen nine queens who will compete in main challenges, where they will have to create beautiful looks and display them on a runway in front of the judges. If you have ever seen Drag Race or been to a drag pageant, you will be familiar with this model, but basically, involves the queens strutting their stuff and showcasing their outfits to match the challenge. However, in the teaser for the series, it is ominously stated that those considered the 'bottom queens' or the lowest ranking competitors will have to prove themselves worthy of staying in the competition.
This first teaser also gave us a glimpse at the nine competitors, who are insanely creative and beautiful in both a terrifying and artistic way. It gave the impression that while Drag Race is the most elegant sister, Dragula is definitely the raunchy, dirty, grotesque step-sister. Initially, as a huge fan of the drag queen art and of Drag Race, I was intrigued by the concept of Dragula, but apprehensive considering that this could be either genius or an idea better left on the drawing board. Thankfully, Dragula surprised and delighted me in the best way with their premiere episode, which, naturally, aired on Halloween.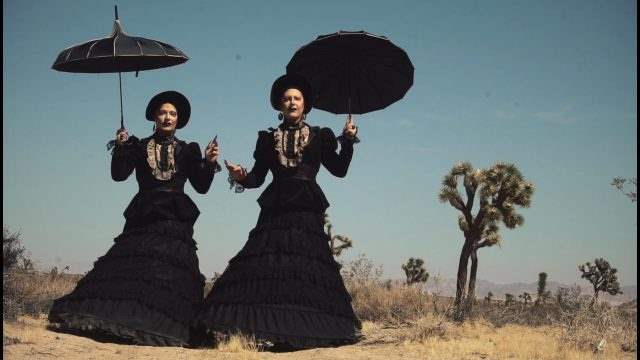 The premiere of Dragula, which can be viewed on YouTube or HeyQueen.TV blew me away and left me absolutely gagging for more. The show starts by cultivating a creepy feel, with all the excitement of what's to come bubbling beneath the surface. Without spoiling much, it was not until the Queens first stepped out on the runway with their "wicked witch realness" that one gets to see their talent.
They enter the runway with their interpretations of the "wicked witch", which ranged from a tribal woman to a voodoo-inspired look, and a cartoony villain witch, which looks way better than it sounds. After they strut their stuff, they then have to reenact the scene in The Wizard of Oz where the wicked witch melts. Following a critique of their performances and outfits, the top (highest ranking) queens are praised, bottom queens named, and the rest are safe to live another day.
Again, if you are unfamiliar with Drag Race, bottom queens in the competition typically lip-sync for the right to fight their way back into the competition. The Boulet Brothers take this aspect to a darker place, instead of locking each of the bottom queens in coffins, in pitch black, and burying them alive to test their determination to stay in the competition.
Dragula does have some issues, but most of them can be traced back to the show having a small budget and being a premiere series. The first time that anyone attempts any sort of web series or show, there will be some kinks that need to be worked out and will be with time. However, overall, Dragula was an amazing experience and I highly recommend it for Drag Race fans, but also for any horror fans that appreciate terrifying makeup, insane creativity, and of course, the raunchy and unexpected.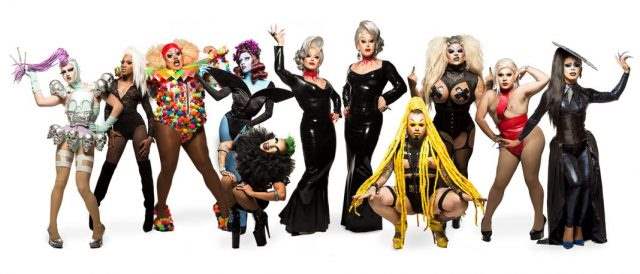 Nevertheless, If you can overlook these small flaws and are looking for something different that also satisfies your horror needs, give Dragula on Heyqueen.tv a chance and check out the first episode online right now
https://heyqween.tv/premiere-episode-of-the-boulet-brothers-dragula-search-for-the-worlds-first-drag-supermonster/.
The show will be on Mondays, with two weeks in-between, so the second episode will be airing on November 14th, which cannot get here fast enough, really!