When people condemn the horror films of the 2000s, they typically refer to that time—other than first raving about remakes—as the age of torture cinema. Saw, Hostel, those were the kinds of movies we were seeing at that time. Uber-realistic, incredibly violent, they were features designed from the ground up to be nearly impossible to watch.
Most of us had grown up on slashers and were used to seeing gore that was kind of safe, in a strange way. We'd still see gory movies, but it would be quick. The camera would cut away. It never lingered.
But once films like Hostel burst onto the scene and all of the imitators followed, that changed very quickly. Horror films became something of an endurance test. We wanted to see how much we could sit through. It made sense for the time, too, all of these features coming out during the height of the "war on terror." We were seeing journalists being slaughtered on the evening news.
This may have caused the wave of torture cinema in the mid 2000s, it may have been reactionary, but the political climate of the time did not create this particular movement in horror. Because the truth is that torture cinema has been around for years, and a good number of these earlier movies are way less subtle about it than even Hostel or Captivity.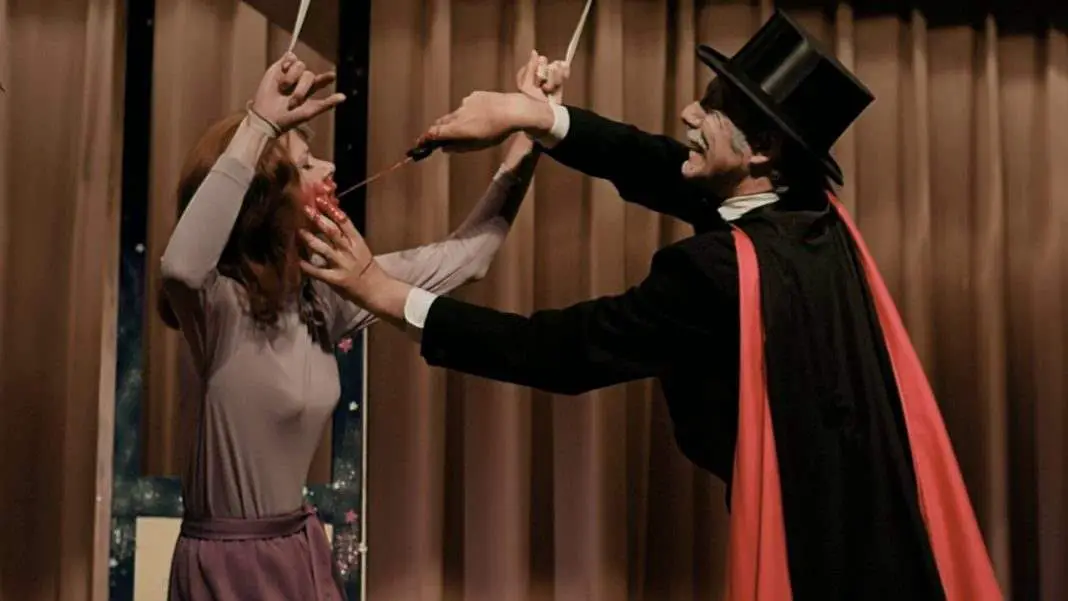 Herschell Gordon Lewis was doing torture cinema decades before Eli Roth, and he wasn't the only one.
The Wizard of Gore
is a showcase for scenes of absurdly gruesome gore and torture. The camera lingers on the bloodshed even more than the flicks of the 2000s. This was done in part to disgust the audience and to make them squirm, but it was also done for economical reasons. They had spent time on an effect and wanted to show it off.
In the case of this film in particular, which is centered on a magic show in which the magician is actually killing his volunteers, Lewis wanted it to feel like a magic show as well. The violence lingered because the director wanted the audience to wonder how they did it.
Following on the heels of very blunt torture features like Wizard of Gore, we then had pictures that went even further in hope to achieve the same effect, like Bloodsucking Freaks.
I think Bloodsucking Freaks may be one of the most uncomfortable films ever made. When it comes to the genre, I can sit through almost anything. I think a disturbing feature can still be an extremely relevant, thought-provoking one as long as it has a clear point or theme, or at least an engaging story and characters.
But Bloodsucking Freaks has none of the above. It's designed as if the filmmakers saw Wizard of Gore, looked at the torture scenes and said "What if the entire movie was just this?" That's really what this flick boils down to. The camera is pointed directly at the bloodshed, just set up right in front of it. There are no interesting, unique angles because focus wasn't on filmmaking, the focus was on showing the audience something disturbing.
I guess, to a degree, there is an artistry to that. On top of the bloody torture, there are women chained up and used as furniture. They're not just the victims in this movie, they're the props. They're simply sitting there naked on all fours while a man has his feet propped up their backs, doing nothing throughout the scene but remaining still and silent.
I think any attempt to justify these scenes would have offended the filmmakers because, truth be told, I think they took extreme pride in their misogyny and in what they were able to get away with showing.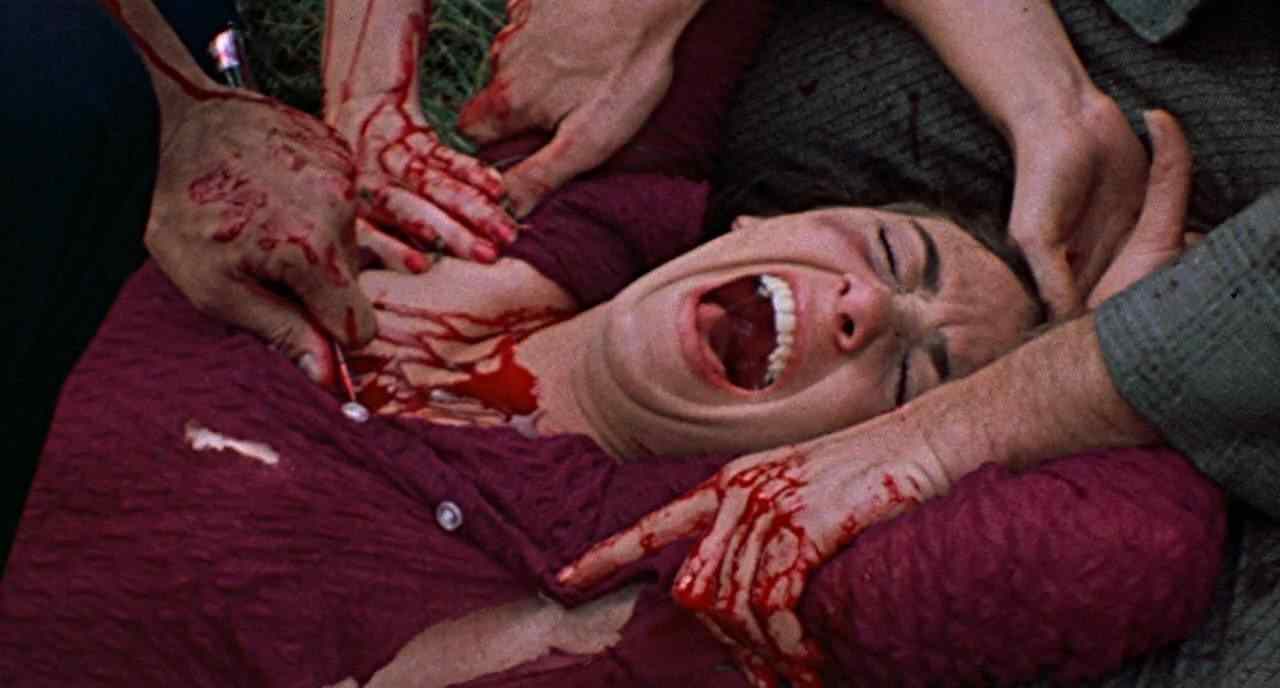 Nothing we saw in the 2000s, at least in any of that wave of torture cinema during that time, came close to this. Everything tried to have a story, tried to have a point, whether it succeeded or not.
Torture cinema may have been a very clear and prominent phase during the 2000s, but it almost defined the 1970s and very early '80s. There was an element of it to almost everything, from the cannibal flicks like Mountain of the Cannibal God and Cannibal Holocaust to the rape/revenge features like Last House on the Left and I Spit on Your Grave. Some of them absolutely had a point, as did torture films like Saw that followed decades later.
Just because a feature falls into the category of torture cinema doesn't mean it has no merit. Films of this variety very often have extremely compelling stories and characters, extremely relevant themes to the era in which they were made. And that era stems back further than most people realize. We may be quick to condemn Hostel, to show outrage toward A Serbian Film, but the truth is that movies exactly like those were made decades before the more recent batch burst onto the scene. Some of them caused just as much controversy when they were first released.
And for many of those filmmakers, just as is true today, that was exactly what they wanted.