Wicked Horror caught up with David Banks, who plays Lane in the upcoming horror film CUT! Banks clued us in on playing both the hero and the villain in the same picture, explained his inspirations for the role, and also spoke to the stresses of working as a writer and producer whilst simultaneously starring in the film.
CUT! tells the story of two aspiring filmmakers that set out to make a movie that will scare people and showcase the real reactions of real people being scared. It sounds simple enough at first but it quickly becomes apparent that the pair are going to have to do terrible things to get the reactions they are after and will be putting their own lives in jeopardy in the process. CUT! will be available on DVD February 24, 2015.
Related: CUT! is Full of Twists and Surprises! [Review] 
Wicked Horror: CUT! Is a very meta horror film. You have several real life actors making cameo appearances as themselves and it's a movie about a movie. What inspired you to write a script that is so self-reflective?
David Banks: My writing partner and I grew up being huge horror fans and wanted to pay homage to actors that have been in films like that in the past that we grew up watching and admiring so much. People like Sam Scarber and Suze Lanier.
Wicked Horror: What were some of the challenges of taking on so many different roles with the film? You co-wrote, produced, and starred in CUT!
David Banks: A couple of the challenges were balancing time and making sure I could momentarily step away from the artistic wants to be able to focus on the business needs. For example turning on the psycho Lane switch then stopping to make sure all the other actors were fed after a 13 hour shooting day. [Laughs]
Wicked Horror: This is your first feature length script to be produced. How did that process differ from the shorts you've written?
David Banks: With this being the first full length feature I have produced, it was definitely a lot more work than the average short film I've done in the past. The nice thing was that there wasn't a time constraint or a deadline. We sometimes would shoot an entire day and then look back at the footage and scrap the whole thing because it wasn't exactly what we had envisioned. In the end I'm glad we made those choices. We also met some really talented people along the way that jumped on board.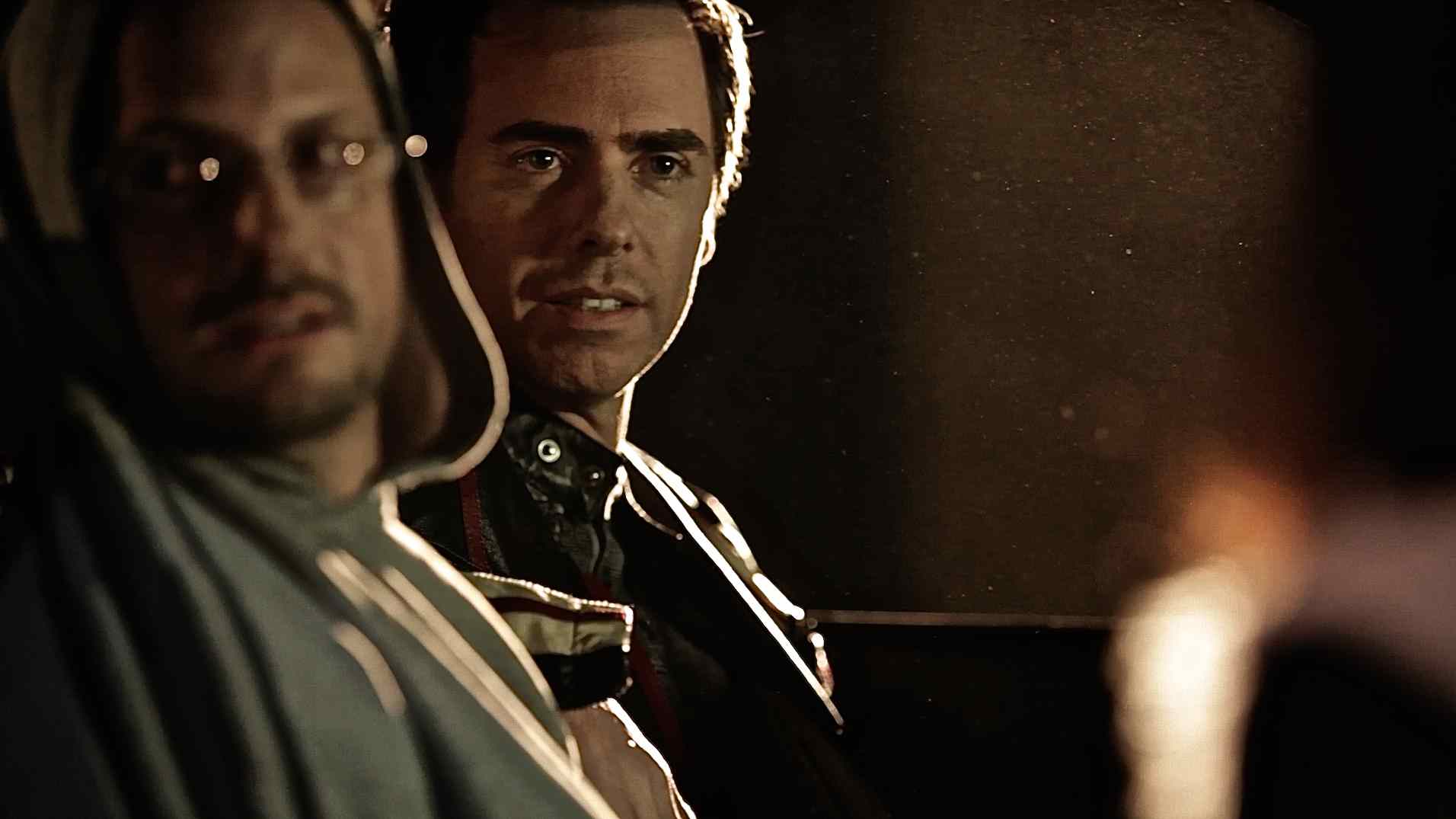 Wicked Horror:
How did you approach playing a character that's not necessarily likable in the conventional sense?
David Banks: I basically took some acquaintances I have come across here in LA over the years and I took the most negative qualities from each of them and rolled them into Lane.
Wicked Horror: How did you manage the duality of Lane being equal parts protagonist and antagonist?
David Banks: My approach to Lane was to see him as the everyday man. He works hard and tries to make ends meet with his job, sometimes when people are put in an impossible position such as job loss or struggling with a mental illness they can be so desperate that they make darker choices that may not always be the best. However seem like the only option at the time. Almost like Michael C Hall in Dexter, you may not approve of his actions but you find yourself rooting for him and finding empathy for his character.
Wicked Horror: Thanks for talking with us.