With less than a month to go until Frightfest takes over the Vue in Shepherds Bush, Joey Keogh takes a look at some of the most anticipated movies on this year's jam-packed schedule. First up, it's Rob Zombie's hugely-anticipated splatter-fest, 31. 
The biggest draw of this year's Frightfest event – particularly after The Woods, now Blair Witch, mysteriously dropped out shortly before its big reveal at SDCC – is undoubtedly 31. Rob Zombie's gory shocker has had us salivating for months, boasting a series of visually-striking stills and a suitably nasty trailer (see below)
The flick sees a group of carnival workers kidnapped the night before Halloween (the spooky holiday is a theme for Zombie; he helmed the unpopular, but ambitious 2007 remake of Carpenter's seminal slasher) and held hostage by psychos who force them to play the titular game. For their lives.
Things naturally descends into bloody chaos, as the captives fight to kill their captors before they get offed themselves. The usual Zombie stalwarts take part in the madness, including Jeff Daniel Phillips, Sheri-Moon Zombie and even Malcolm Mc Dowell, who looks to be a ringleader of sorts – judging by his officious getup.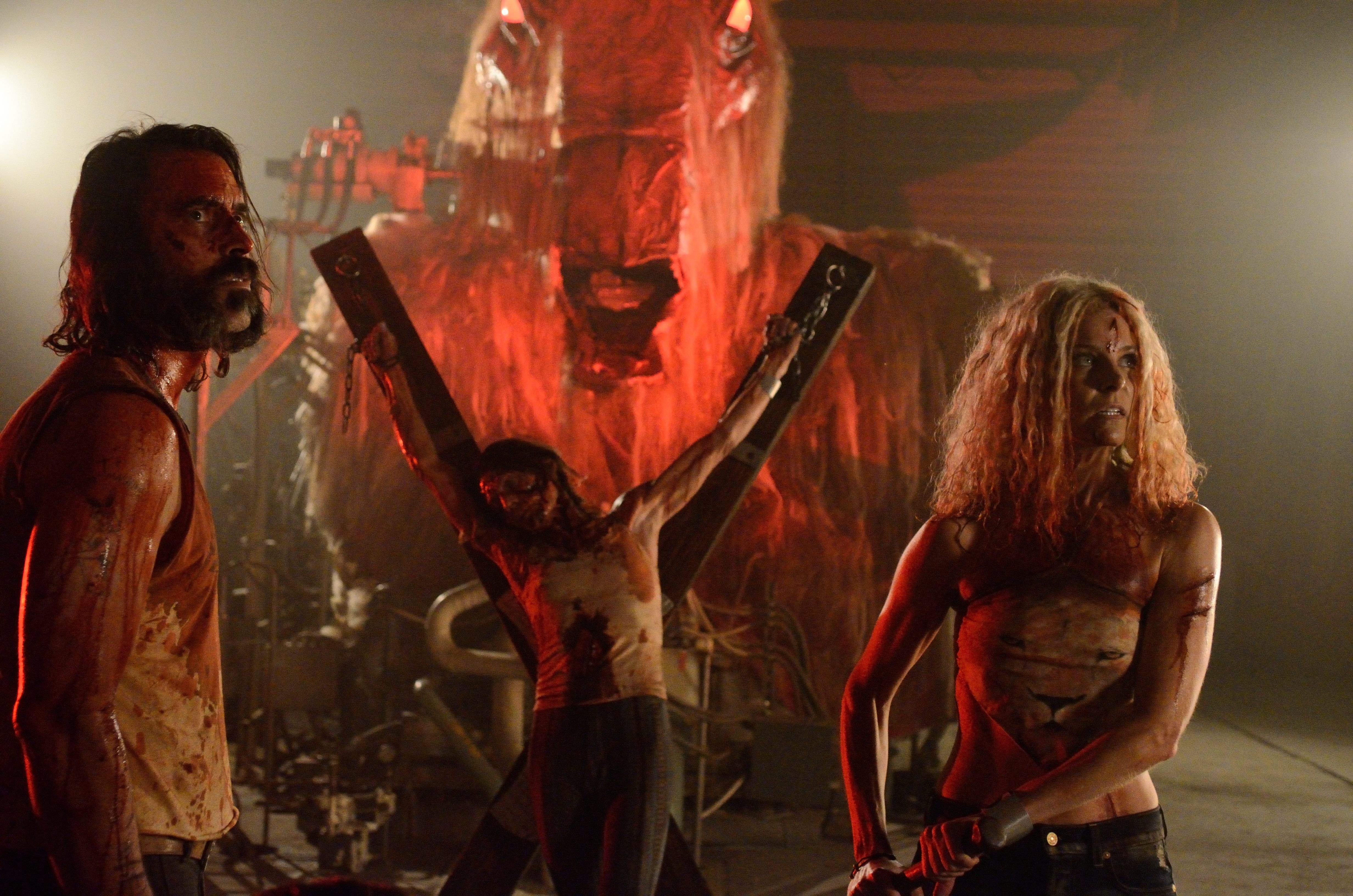 31 
is 
hugely
 anticipated, primarily as a follow-up to 
The Lords Of Salem, 
considered by most to be Zombie's masterpiece. However, where that movie looked to the likes of 
The Shining 
for inspiration, revelling in its quieter moments, 
31 
seems to be more of the Zombie we're used to; blood, guts and carny carnage galore.
This isn't necessarily a negative, as The Devil's Rejects (ostensibly its closest compatriot) is the divisive director's most popular film among horror fans – even those who don't get him (film critic Mark Kermode, in a memorable rant, called it one of the all-time worst movies he's ever had the misfortune of sitting through).
Regardless of your personal feelings on Zombie as a musician/filmmaker/hat connoisseur, there's no arguing with his credentials as a horror fanatic. The man is obsessed with the genre, and is a passionate, lifelong supporter of it. He may not be to everyone's tastes, but there's no denying he has a twisted vision that is 100% his own.
Early reviews of 31, from Sundance in particular, have been annoyingly lukewarm at best (understandable for a RZ splatter-fest), the highest praise coming from The Daily Dead who described it as "a ton of blood-soaked fun". However, even the less-than-enthused takes, such as Kim Newman's, note Zombie's gift for casting, and framing shots in particularly interesting ways.
Check out the bloody, gut-punch of a trailer for yourself below, and let us know whether you think 31 is going to be up there with The Devil's Rejects, or if it's one, f**ked up step too far for Zombie.
31 closes Frightfest on Sunday, 28th August on the Main Screens on Monday. Any single tickets that are left over can be bought direct  from the site.  Frightfest takes place from August 25th – 29th at the Vue cinema, Shepherds Bush, London. Wicked Horror will be there to bring you all the need-to-know reviews, news and interviews direct from the festival.