Doug Jones is an absolute legend. One of the endearing physical performers out there, he's become one of the most famous monster-in-makeup actors since the days of Boris Karloff and Lon Chaney. He's made an inarguable mark on modern creatures and the landscape of genre movies with roles in films like Hellboy, Pan's Labyrinth, Fantastic Four: Rise of the Silver Surfer, Hocus Pocus, Buffy the Vampire Slayer and the upcoming The Shape of Water.
We caught up with him to talk about his latest movie, We've Forgotten More Than We Ever Knew, in which he stars Aaron Stanford and Louisa Krause as a comatose man found at the bottom of a pool. From the moment they discover this man, things begin to unravel in strange and bizarre ways.
We talked with Jones about the challenges of playing a silent, often unmoving, mysterious being in a movie with only two other characters, as well as his role in The Shape of Water and more.
We've Forgotten More Than We Ever Knew hits Digital & On Demand on November 21st.
Wicked Horror: What was it about We've Forgotten More Than We Ever Knew that attracted you to this project and made you want to take this on?
Doug Jones: I got an inquiry from director/writer Thomas Woodrow and he described over the phone what the story was and how few people were in it and I was rather intrigued that a full feature film could be taken up with only three characters. So at first I thought, "Oh gosh, how boring is this gonna be," right? Only three of us in it and I don't even say a word. But hearing his vision over the phone I knew I was talking to someone who knows exactly what they're doing. Then he sent me the script and everything made sense. This was a beautifully constructed, original story that I hadn't seen before.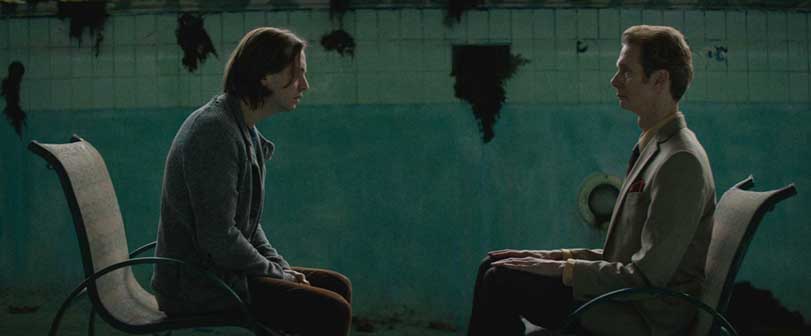 That's always going to get my interest, if it's something I haven't done before and a story that I want to help tell. And a character I haven't done before. This character was something new and different for me. A, any chance not to wear rubber makeup on my face, great. And yet to be something otherworldly or from another dimension perhaps, or even a portal to that other dimension, maybe. He had some intrigue and mystery about him, yet I got to look like a human. So it was kind of win-win.
And getting to work with Louisa and Aaron, they're both such brilliant actors, that's always part of the deal for me. Who do I get to play with on film, am I in safe hands? All of those things were totally in place.
Wicked Horror: And it's unique in that you give this very physical performance without any dialogue. From what I've seen, it's your most physical performance outside of makeup, so what was that process like?
Jones: The challenge for me with this one was, "less is more." When I'm found in the bottom of this drained pool in this abandoned hotel, I am catatonic. I'm alive, but I'm not responsive, and you wonder "When was the last time he ate or drank anything? How is he alive at all?" When these people find me I become something like a sounding board, a plaything, a best friend that doesn't talk back, you know, I'm ideal for some.
I think one of the hardest challenges I had was to try not to blink. I have to do a blank stare for long periods of time without blinking. And then slowly, as the movie progressed, I did get signs of life back in me. As it goes on, you realize "Oh, he is semi-responsive." Like that scene by the pool where Louisa's talking to me and she's having a little vacation with her new friend. With her sun hat on and she has me all dressed up now and I'm in the lounge chair with her by the pool, and I slowly turn my head toward her. Well, that was the first self-motivated motion I had made in the movie. So, it was kind of like "Oh! Oh! There's something there."
And when she set up the little romantic dinner for us when she had Aaron locked away after she was angry with him for a minute and now she's sort of setting up a first date for us almost, even though I was kind of like a father figure. It was very confusing, deliciously confusing, this relationship she was having with me. With that dinner, that's when I finally look at her and stand up under my own strength.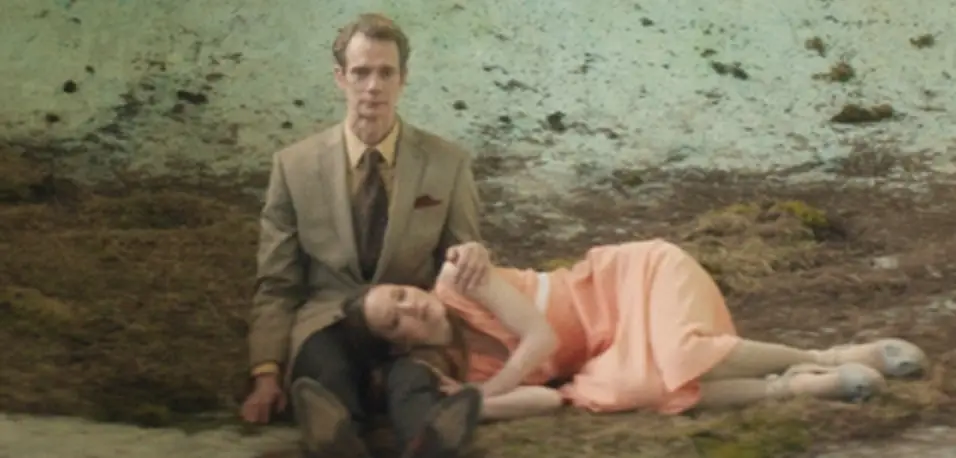 There's that special room down the hallway, where there are clothes leftover from maybe someone of my past life, and I dress her in those clothes with a certain lipstick and a certain pair of shoes. With that came some intrigue of what was missing out of my past, was I wanting her to substitute for a woman I had been waiting for, perhaps? An unrealized love in my life that I wanted to replay or reignite.
And, oh gosh, we got to do a dance number! A beautifully choreographed dance sequence when I lead her back to the pool, down into the dry pool. And things get aggressive and she realizes suddenly she's in danger and she throws me, and I go rolling back down into the pool exactly where they first found me. It makes you wonder what on earth happened before to land me there the last time? It's probably not too different from this time.
But all the while, my intentions are sort of getting revealed, as all the people in the world are missing. Do I know something about that? Did they pass through me somehow to get wherever they went? What is it that I know? You think I'm a new friend for these people but it seems like I might be a danger to these people. They might get sucked into the portal through me, they might join all of the missing people in the world, if they don't watch it.
Wicked Horror: You've also obviously got Shape of Water coming out, which is generating a ton of positive buzz. It clearly has its own tone and everything, but were you at all hesitant at first to take it on or make sure to, say, differentiate this from fish men you may have played in the past?
Jones: Yes, that was a major concern, actually. When you have the same director and the same actor playing a fish man again, the parallels are going to be made no matter what. Great effort went into making this fish man look different from Abe Sapien from the Hellboy movies. And in the portrayal of the character, Guillermo made no bones about telling me, "This is not a refined gentleman with great dialogue and flourishing hand gestures, this is an animal from the wild, completely different."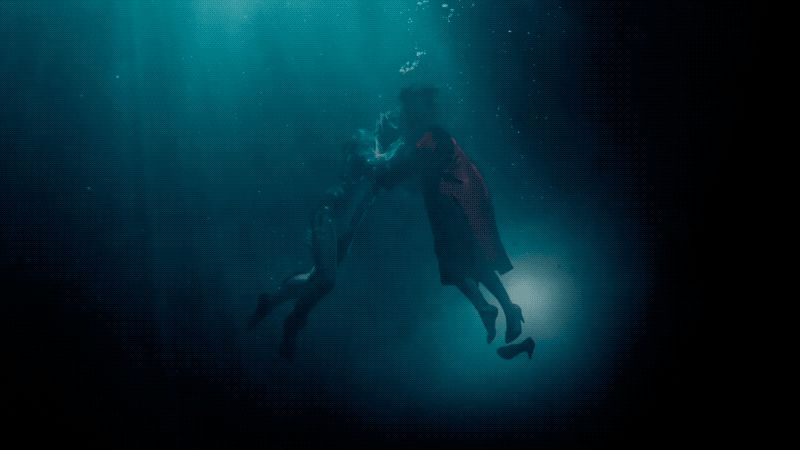 Wicked Horror: I know he's also said in many interviews that that was inspired by Creature from the Black Lagoon, seeing that at a very young age. Did you take influence from the classic Universal version?
Jones: Well, yes. Guillermo Del Toro, the Universal monsters were a huge part of his childhood and developing who he is today, really. He'll tell you that when he saw the Julie Adams swimming on top of the water and the Creature swimming under her, the danger in that scene and the intrigue, he developed a crush on Julie Adams and the Creature all at the same time.
I think this is certainly not a backstory or a sequel or a prequel to Creature from the Black Lagoon, it's a different character altogether, but is it a nod and a respect and "inspired by" story? Perhaps, yeah. Only in our story, the Creature gets the girl. He wanted to complete that monster/love interest cycle. That's what all those Universal monster movies share is a human being that interacts with the monster and is sympathetic, it leans toward romance, but it's a romance that really can't be. "Oh, they're so different, they're from different worlds, it would never work." Well, he created a world where it actually could work and does work.
In We've Forgotten More Than We Ever Knew, I think it was a lovely nod to my other aquatic creatures that I'm discovered at the bottom of a drained pool, right? What could be more perfect and poetic than that?
Wicked: What was it like working with Thomas Woodrow on his debut feature?
Jones: The thing about a director who's doing his first feature is the passion that is involved. The degree of genius that's there and the passion to make it. I've been acting for thirty-one years now, when you're with a first-time feature director with that kind of talent, who's good at what he does, it helps me revisit why I got into show business in the first place. It's about telling a great story, it's about sharing an artistic piece of work with the world. It's about finding a way to express ourselves with art. That's something I can revisit with an independent project like this. I love doing indie films. And the entire crew was energetic and delighted to be there. It, again, reminded me of why I started and when I started and the passion I had back then.
As years go by and you do more business with the big studios, you can get a little jaded. Indie films are what bring me back again to the art.
Wicked Horror: And the movie looks seasoned, it looks slick. It doesn't have the kind of rawness you sometimes see from a debut feature.
Jones: Right, right.
Wicked Horror: I guess one of the downsides of the upcoming Hellboy reboot is that we'll probably never see the planned Abe Sapien spinoff movie that was being developed for awhile. How involved were you with any of that?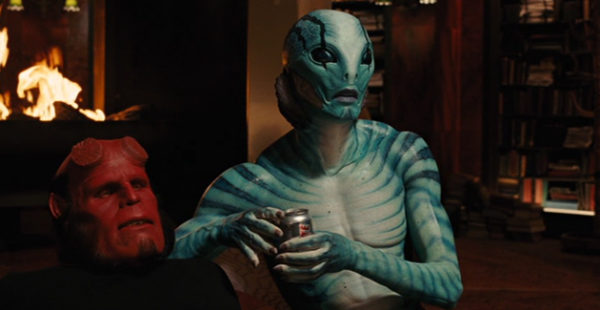 Jones: Very little. Had they done it, I would have gladly reprised my role as Abe Sapien, but the planning phase, I had nothing to do with. I don't own the franchise at all, I don't own the property, I don't own the source material, so it wasn't my story to create. But with this reboot, I'm told the Abe Sapien character will not be showing up, at least in this first movie. I wish them well and reboots are a reality of Hollywood.
David Harbour, I met him at Comic Con this last summer, and he was genuinely a delightful man and I think he's going to do Hellboy proud. But once I heard that Abe Sapien would not be a part of this first movie, I think that's a bit of a relief for me, personally. At least for now I don't have to watch somebody else play that beloved role of mine. So I can enjoy this reboot and see where they're going to take it from here.
And to cap off our time together here, I'll say that another reason I love independent film and We've Forgotten More Than We Ever Knew even more, is it's an original story. It's not a sequel, it's not a reboot of anything. It is its own story from a creative place that is startling and fresh and new, and that's why I'm tickled pink to be a part of this particular movie.