Following its initial release in 2009, Jennifer's Body became an immediate stand out for its bloodthirsty take on the Queen Bee troupe, eventually becoming what Roger Ebert would describe as the "Twilight for boys." When high school It Girl Jennifer is possessed by a demon, she develops an appetite for human flesh and no one within the school's male population is safe. An unlikely hero forms in Jennifers nerdy friend, Needy, who learns what's happening and vows to put an end to the carnage at any cost. Today, despite the film's poor rating on popular sites like Rotten Tomatoes, Jennifer's Body is considered a modern-day cult classic. And as some eagle-eyed web sleuths may have noticed this possession flick bears a striking resemblance to a very real murder.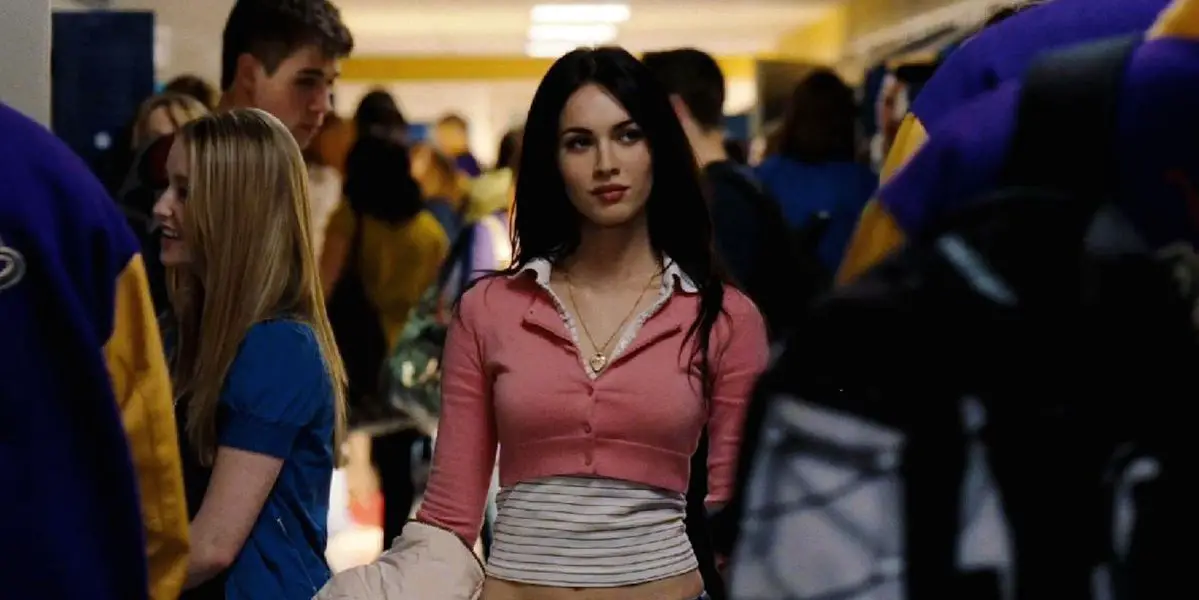 It was July 22nd, 1995, when 15-year-old Elyse Pahler was lured from her home in Arroyo Grande, California. Under the guise of hanging out and smoking marijuana, Elyse met up with 16-year-old Royce Casey, 15-year-old Jacob Delashmutt and 14-year-old Joseph Fiorella in a eucalyptus grove on the Nipomo Mesa; a distance of less than a quarter mile of her home. Almost immediately, the boys ambushed Elyse, brutally killed her and-on more than one occasion-desecrated her dead body. She had been stabbed at least a dozen times. However, an autopsy would later determine that these wounds were nonfatal on their own, the eventual cause of death was massive blood loss.
Elyse's family reported her missing the same day but were met with some resistance by local law enforcement. And unconfirmed sightings of Elyse, reported in local papers such as the Santa Maria Times, in the days that followed certainly didn't help matters. Police ultimately chalked Elyse's disappearance up to a simple case of a runaway teen and the investigation was quickly put on the back burner. Until eight months later, in March of 1996, when Royce Casey walked into a local police station to confess to the crime and bring authorities to the location of Elyse's body.
Depending on which article you find, Casey's reason for coming forward varies. Although the commonly accepted narrative is that Casey felt compelled to confess following a conversion to Christianity. Regardless, Royce Casey gave a full confession, implicated his two co-conspirators and provided a motive: Elyse Pahler was a sacrifice to Satan.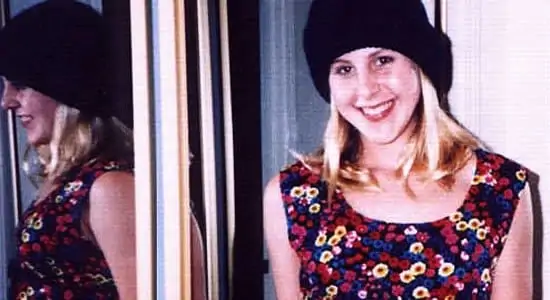 The plot to kill Elyse Pahler was a carefully concocted one. At the time of her murder Elyse, the eldest daughter of David and Lisanne Pahler, was going through a bit of rebellious phase. As a child she was close with her family, attended church regularly and dreamed of participating in beauty pageants or possibly being an actress. Things took a drastic turn when Elyse entered high school. She began to defy her parents and allegedly developed a problem with drugs and alcohol. Following an incident with Elyse using marijuana at her school, she was sent to a drug rehabilitation center, where she would go on to meet Jacob Delashmutt. Through Jacob she would later meet Royce and Joseph; all three boys were already known to authorities for being troublemakers.
All three killers would eventually admit that July 22nd, 1995, was not their first attempt at killing their friend. They also explained that one of their biggest inspirations was the thrash metal band Slayer; so much so that they started their own band called Hatred. By the summer of 1995, it was evident the band wasn't gaining the popularity they had hoped for, so Joseph Fiorella came up with a solution: a deal with a devil.
After seemingly no deliberation, Joseph, Jacob and Royce became convinced if they were to make a sacrifice to Satan they would in exchange get the "craziness" and talent they needed to go professional. By all accounts it seems they set their sights on Elyse right away, thinking that the blond-haired blue-eyed virgin would make the "perfect" sacrifice. However, they didn't actually carry out the satanic ritual they had planned-which would have involved dismemberment and cannibalism-instead they opted to spend more time hiding Elyse's body.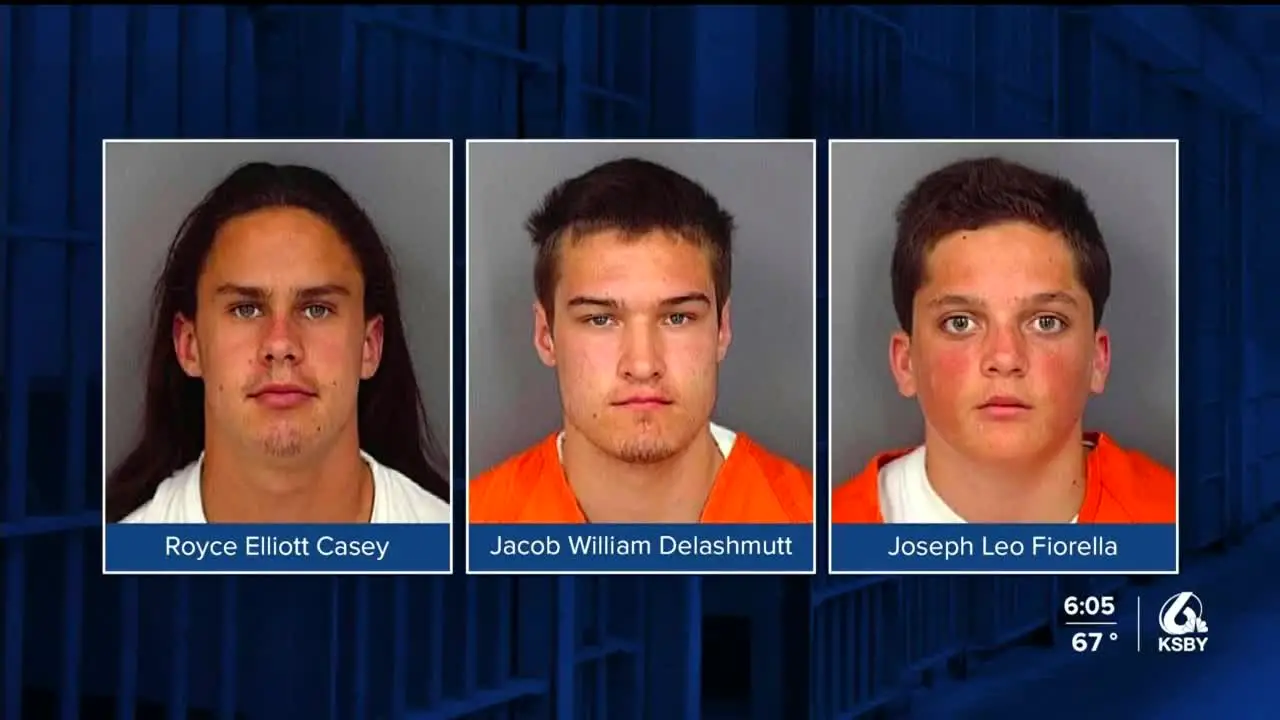 Royce, Jacob and Joseph were all tried separately in 1997. Joseph Fiorella plead guilty to first-degree murder in exchange of a sentence of life with the possibility of parole after 26 years. He remains in prison. Jacob Delashmutt took a similar plea deal and was also sentenced to life with the possibility of parole after a minimum of 26 years. He also remains in prison. Royce Casey did not contest to the life sentence and was sentenced with parole after a minimum of 21 years. On June 6, 2022, San Luis Obispo County Superior Court Judge Craig Van Rooyen granted Casey parole. The decision comes more than a year after Casey's initial March 2021 parole date was reserved by Governor Gavin Newsom. The California Attorney General's Office has 60 days to appeal this decision. If they choose to not appeal, then a release date will be set for Royce Casey.
According to local articles, such as one from KSBY California Central Coast, Elyse's parents are not opposed to Royce getting released, "Attorney Allen Hutkin said the Pahler family strongly opposes any type of parole for Jacob Delashmutt and Joe Fiorella."
Research Sources:
Updated July 23, 2023*