New on Netflix is a weekly feature appearing every Friday, listing all of the week's newest additions to everyone's favorite streaming service–and just in time for the weekend!  So pop some popcorn, crack open a few beers, dim the lights, and kill a few hours in Wicked Horror style.
A new month, a new year, and a whole slew of new titles added to Netflix Instant. So many titles, in fact, that we can't even list them all here. Instead, we have chosen the cream of the crop to share with you.
LFO: The Movie (2013)
"When his basement experiments with sound signals inadvertently lead demented misfit Robert Nord to a frequency that can hypnotize the people around him, he soon puts his newfound power to dark and dangerous uses." – This Swedish sci-fi flick has been making waves since 2013's Fantastic Fest. Isn't it about time you got caught up?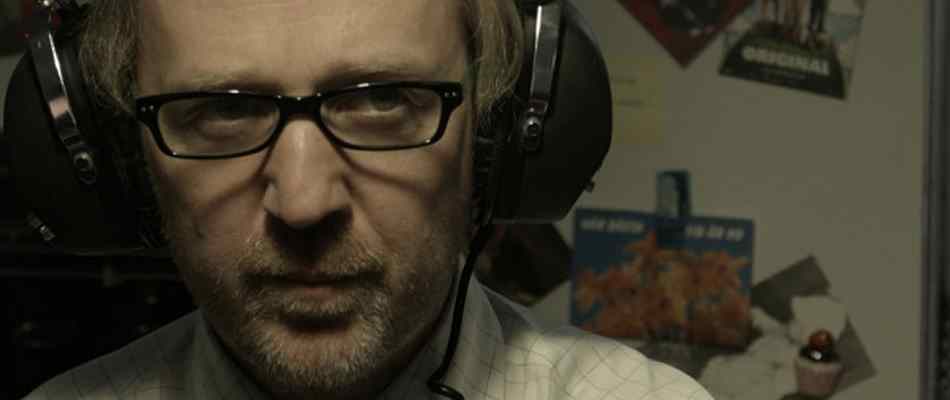 I, Frankenstein (2014)
"Many decades after his creation, Adam Frankenstein is still hunted through modern city streets, although now his pursuers are opposing clans of demons who want to uncover the secret of his longevity and use it to sustain their own immortality." – See it now, so you can join the masses in talking about how terrible it was!
"First parentless, then homeless, poor Lester Ballard never had much of a chance. Now, as a violent, anti-social adult, he has even less of one. Simultaneously shunned and pursued, Lester retreats to a cave and descends into his own dark fantasies." – Written by, directed by, and featuring James Franco, this thriller is based on the book by Cormac McCarty (No Country for Old Men; The Road).
"Arriving in Los Angeles following his daughter's murder, career mercenary Lex Walker discovers that the slain woman isn't his offspring after all. As Walker begins a desperate search for his daughter, he faces a host of new and unexpected enemies." – James Caan plays the villain in this recent Liam Neeson film sans Liam Neeson.
"In this creepy thriller set in a close-knit heartlands community, Dennis Quaid plays a mortician whose respectable life hides homicidal secrets. Only the local teens — who know of the man's true psychosis — have a chance at thwarting him." – Although not a highly regarded film, it has Dennis Quaid chewing scenery like a man at a buffet, so that has to count for something.
"When a scorching meteor-like object crashes to Earth, a scientist waits three ill-fated days for the object — a spaceship filled with Martians — to cool. Meanwhile, the extraterrestrials continue their invasion of the planet." – This adaptation of the H.G. Wells novel stars Gene Barry and Ann Robinson.
"The thugs that have taken over Jorge's middle-class neighborhood push the mild-mannered family man to the brink when they mug him and shoot his son. Infuriated by his own helplessness and the law's impotence, Jorge takes matters into his own hands." – This Chilean-French film has been winning awards at film festivals lately, so jump on it before it becomes all the rage.
"FBI profiler Illeana Scott is recruited to assist the police in their desperate search for a serial killer who assumes the identities of his victims. Her most promising lead is a museum employee who might be the only eyewitness." – Angelina Jolie and Ethan Hawke star in this adaptation of the Michael Pye novel.
"Obese attorney Billy Halleck accidentally runs over a gypsy woman with his car. When his police cronies and the judge help Halleck cover up the incident, the victim's father puts a curse on him that causes him to drop 40 pounds a week." – Based on the novel by Stephen King (as Richard Bachman), if you don't watch this film, you'll have to contend with the Curse of the White Man from Town.
"While transporting a pinched 84-karat sparkler to his stateside boss, a gangster stops off in London and inadvertently triggers a slew of fateful events that wends through the worlds of bookies, pawnshops, bare-knuckle boxing and swine." – Just don't expect to understand a single thing that Brad Pitt says without assistance.
"In a totalitarian future America, cop Ben Richards is framed for a massacre and sentenced to battle for his life on a violent game show. But the game is rigged in this thriller based on the short story by Stephen King (writing as Richard Bachman)." – Ten to one says Stephen King never anticipated Arnold Schwarzenegger starring in one of his stories.
"In Paul Verhoeven's landmark sci-fi thriller, the monolithic corporation controlling a futuristic, crime-riddled Detroit transforms a dead cop into a cybernetic law-enforcement unit called RoboCop, and soon the streets are safe." – Part 2 is also available.
"A tenacious homicide detective and her still-green partner are working a murder case, attempting to profile two malevolently brilliant young men: cold, calculating killers whose dark secrets might explain their crimes."– Sandra Bullock and Ryan Gosling together in one film. It's a thriller you should be able to convince your significant other to watch.
"When his CIA agent brother (Roy Scheider) is killed, graduate student Babe Levy (Dustin Hoffman) finds himself trapped in a deadly game with a Nazi fugitive (Laurence Olivier), a sadist who uses dental instruments as tools of torture in this Oscar-nominated film based on William Goldman's novel. As Levy turns from pacifist to street-smart cynic, director John Schlesinger's thriller barrels toward its fever-pitched conclusion." – Seriously. Stop reading this and go watch Marathon Man.
"Trevor Reznik hasn't slept in a year, and his physical and mental health have eroded. So when cryptic notes pop up in his apartment and he has visions of a co-worker nobody else can see, is it reality — or just the next level of insomnia?" – Christian Bale lost more than 60 pounds for this role. His ribcage will give you nightmares for a week.
"Sent to investigate a teenage girl's murder in a small Alaska town, police detective Will Dormer accidentally shoots his partner while trying to apprehend a suspect. But despite his guilt, Dormer is determined to solve the case." – Christopher Nolan, Al Pacino, Robin Williams and Hilary Swank. Where else are you going to find these four names together?
"Complete strangers stranded at a remote desert motel during a raging storm soon find themselves the target of a deranged murderer. As their numbers thin out, the travelers begin to turn on each other while trying to figure out who the killer is." – No matter what you think of it, you will never see the ending coming.
"Tough-as-nails narcotics detective "Popeye" Doyle and his partner, Russo, are in hot pursuit of a suave French drug dealer who may be the key to a multimillion-dollar heroin-smuggling operation in this classic crime thriller inspired by true events." – If for no other reason, watch this to see one of the greatest car chases ever captured on film.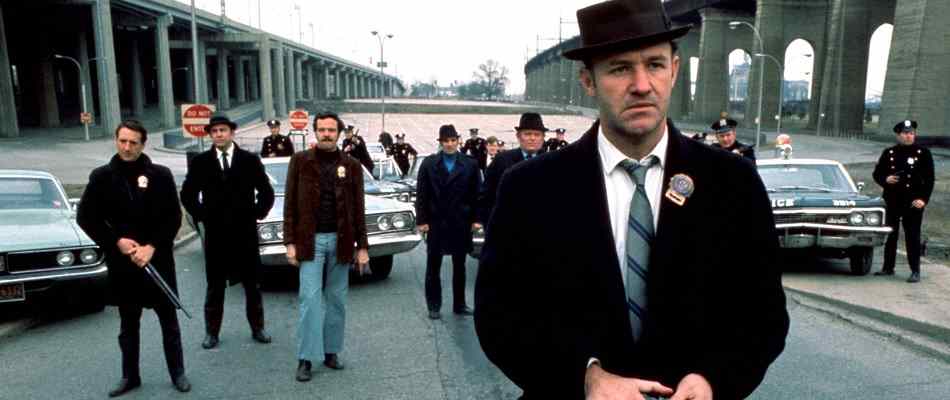 Frankenstein and the Monster from Hell (1974)
"Baron Frankenstein and his assistant, Helder, are still at work bringing the dead to life — with "monstrous" results. Using body parts "donated" by the inmates of a prison, Frankenstein creates a gruesome ghoul that looks in part like an ape." – The final film in the Hammer Frankenstein franchise.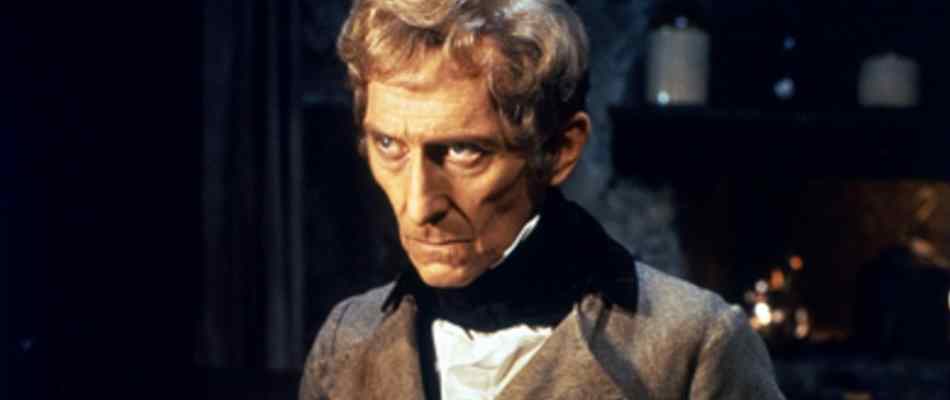 Fear and Loathing in Las Vegas (1998)
"This cult favorite chronicles the hallucinogenic misadventures of a sportswriter and his lawyer on a three-day romp from Los Angeles to Las Vegas. Motoring across the Mojave Desert to Sin City, the hazy travelers ingest a cornucopia of drugs." – Johnny Depp as Hunter S. Thompson, the role that he was born to play.
"After escaping from a maximum-security research facility, D.A.R.Y.L. (Barret Oliver) — Data Analyzing Robot Youth Lifeform — is rescued and adopted by the Richardson family (Michael McKean and Mary Beth Hurt). Domestic bliss ensues until D.A.R.Y.L.'s actual "parents," two scientists, come to claim him. The Richardsons are shocked to realize that their adopted son isn't just flesh and blood, but wires and microchips as well." – Eighties kids will likely have fond memories of this family-friendly adventure.
"With a suspicious femme fatale bankrolling his snooping, private eye J.J. Gittes uncovers intricate dirty dealings in the Los Angeles waterworks and gets his nose slashed for his trouble in director Roman Polanski's complex neonoir classic." – The first of a proposed trilogy of films, the final film was nixed after the sequel, The Two Jakes, failed to live up to the brilliance of this original entry.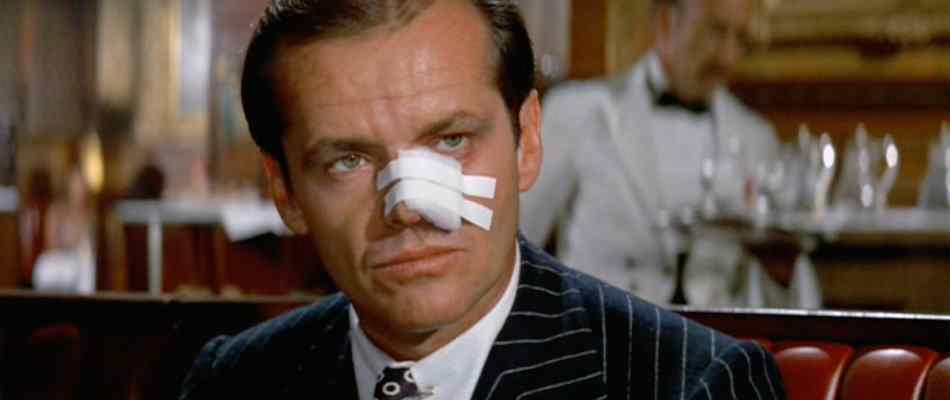 Candyman 2: Farewell to the Flesh (1995)
"Supernatural serial slayer Candyman returns — against the wild backdrop of New Orleans' Mardi Gras — and is stalking the descendants of the family who, a century earlier, caused his nightmarish death and unholy afterlife." – Don't say it three times, no matter what you do.
"Kim Basinger stars as psychiatric nurse Maggie O'Connor, whose ordinary life becomes anything but routine as she gets swept up in a murder mystery involving the supernatural after a satanic cult leader kidnaps her 6-year-old niece." – Based on the novel by Cathy Cash Spellman.
"In this disarming fantasy told largely through flashbacks, young reporter William Bloom attempts to learn more about his dying father by finding the truth behind a lifetime of his fanciful tall tales and legends of epic proportions." – Tim Burton adapts the novel from Daniel Wallace.
"A group of college friends gather at an heiress's island mansion to celebrate their final year of school. As secrets come to light, bodies start piling up, but are they really dead, or just part of an elaborate and cruel April Fool's joke?" – Classic slasher fans are already lining up, I'm sure.
"After moving into their Long Island dream house, George Lutz, his wife and their three children find their lives turning into a hellish nightmare as the legacy of a murder committed on the premises gradually affects the family." – Parts 2 and 3 are also available.