With Jennifer Kent's chilling movie The Babadook topping nearly everyone's list of 2014's best horror films, you may be interested to see what else the people of Australia have to offer. It's a lot more than just Crocodile Dundee and koala bears, no matter what the news outlets would have you believe. The country's history with genre film doesn't run as deep as in some areas, due to the fact that Australia basically banned horror films for a 20 year period beginning in 1948, but they did start to crop up again in the 1970s. Here are just five examples of Australian horror films that we suggest you see after The Babadook.
Wolf Creek (2005)
Three unprepared travelers find themselves in distress when after a visit to the meteorite crater at Wolf Creek National Park their car will not start. A stranger from the outback comes to their rescue, offering to tow their vehicle back to his home to repair it. The stranger, Mick Taylor, is not as friendly as he seems, though, and before long the friends are being hunted down and tortured in disarmingly sadistic ways. Wolf Creek is sometimes lambasted for being cruel modern exploitation, but sometimes that's just what the doctor ordered.  In 2014, Mick Taylor returned for a belated sequel.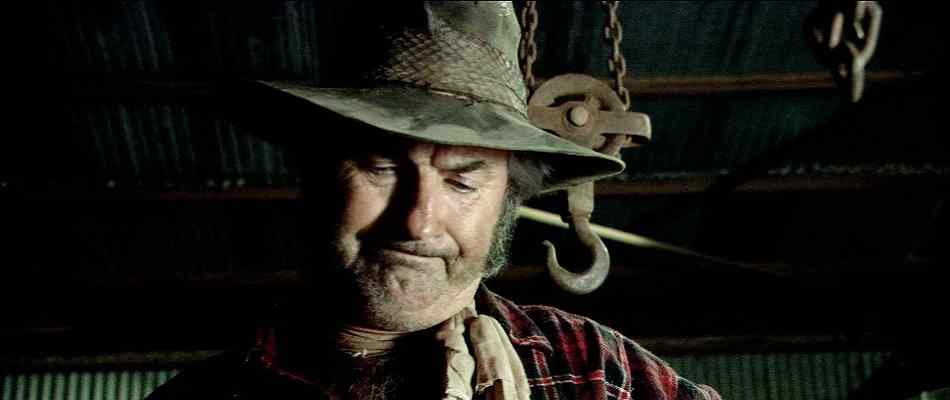 Undead (2003)
At the onset of a zombie uprising in the small town of Berkeley, a small group of civilians hide out in a paranoid man's basement with a cache of guns and a deep fear of extraterrestrials. It's something of a confused offering and it runs a bit too long, but the dark humor and highly-stylized violence make it an entertaining watch. Besides…Triple. Barrel. Shotgun.
Lake Mungo (2008)
This mockumentary follows the aftermath of a teenage girl who drowns in Ararat, Australia. Shortly after her death, unusual things begin to happen around her household that can not be easily explained. Deftly switching gears from one subgenre of horror to another and back again, Lake Mungo continually keeps the viewer guessing and glued to the edge of their seat.
Matricidal Patrick lies in a Melbourne hospital bed, long confined to a coma. Thanks to his telekinetic abilities, though, his mind remains free while his body is immobilized. He falls in love with the newest nurse to pass through the hospital doors and uses his mental powers to infiltrate her life. The film was popular enough to spawn an unofficial sequel, Patrick Still Lives, in 1980; and a remake, Patrick: Evil Awakens, which was released in 2014.
This made-for-television Australian movie (which had a small theatrical run here in America) follows a couple whose lives are turned upside down by the sudden appearance of a plumber. His work drags on much longer than anticipated, has an uncanny ability to show up when the wife is home alone, and his unprofessionalism borders on psychological torture. It's something of a home invasion flick, except the antagonist has been invited in, bringing new meaning to the term 'domestic terrorism'. The film is somewhat marred by a weak ending, but the ride to get there is more than worth it.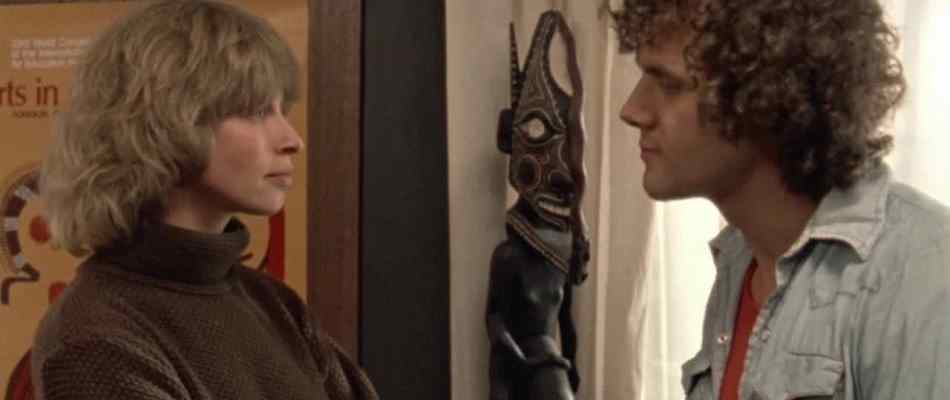 Click here for Australian Horror Films to Watch After The Babadook Part II.