As long as there have been vampire stories, there have been vampire hunters. While they may have been portrayed as much tamer in recent years, they've been a part of the horror pantheon as far back as there have been stories. In that time, there have always been people to hunt them down and destroy them. Whether they be wise old men or sarcastic teenage girls, vampire hunters are a huge part of the scope of horror history. None are more famous than the ultimate vampire killer, Abraham Van Helsing. Created by Bram Stoker in his classic novel Dracula, Van Helsing is the expert on strange diseases and is the only one who knows what's going on. He is called in to treat poor Lucy Westenra, and while he is too late to save her body, he ultimately saves her soul.
Abraham Van Helsing has had almost as many screen incarnations as the Count himself. He's been portrayed by numerous actors and each—for better or worse—has served the evolution of the character. We'll be looking through some of the most important incarnations from the scope of film to determine how this character became a cinematic icon.
Seven Great Vampire Comedies to Sink Your Teeth into
Dracula (1931)
Edward Van Sloan really nailed it right out of the gate with this one. In fact, he's probably the only character in the Universal film that bears any resemblance to their counterpart in the novel. He is an earnest, thoughtful man, mostly there to help things along and spout exposition, but he does it very well. Sure, he does wind up being the man to kill the Count, but like the rest of the action, that takes place off-screen.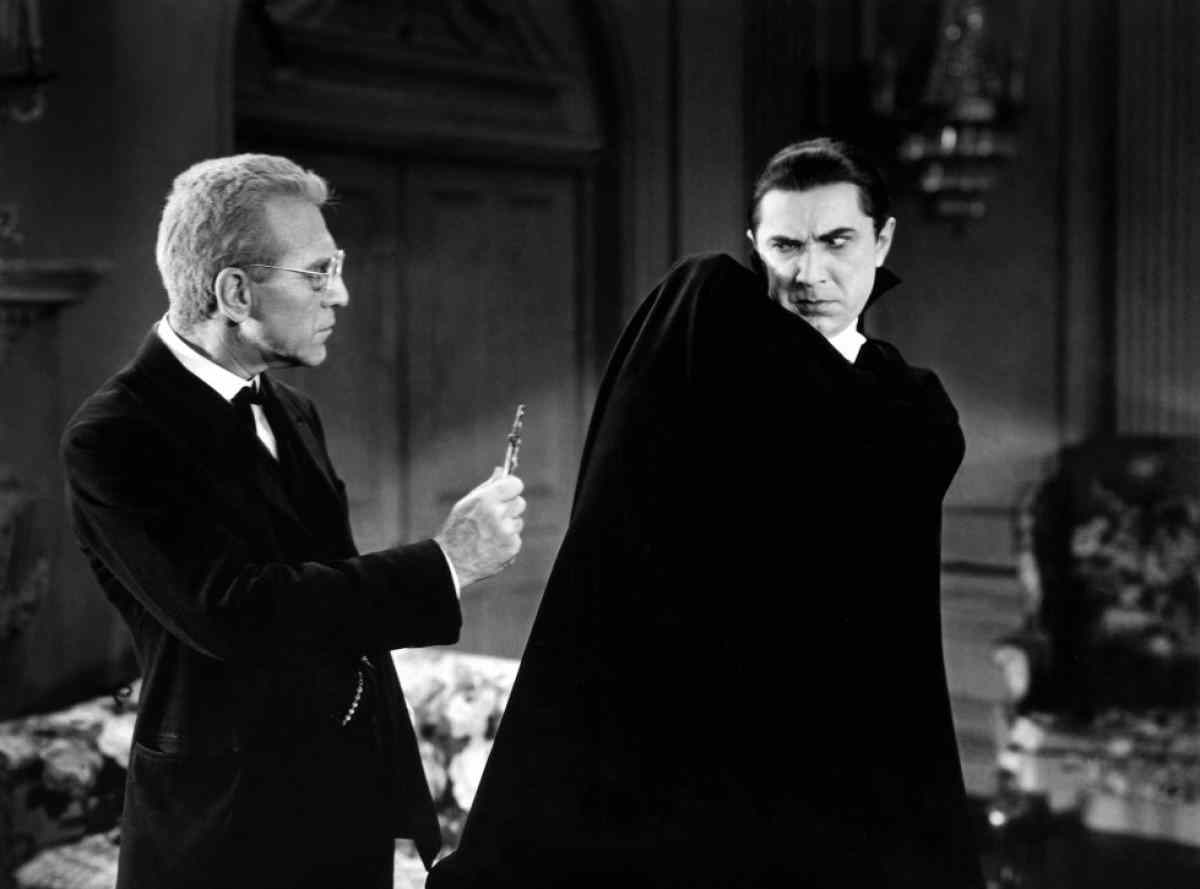 Horror of Dracula (1958)
While Universal's Dracula made sure that audiences around the world knew the vampire's name, the same was not necessarily true with Van Helsing. Sloan's performance wasn't really considered classic until it was analyzed and compared with later counterparts. Van Helsing didn't become an icon until Horror of Dracula in 1958. This was the birth of the vampire hunting hero, with Peter Cushing playing him as the horror version of Sherlock Holmes. He's the hero in the Hammer films and the character was so popular that it was Cushing who returned in the first sequel, not Christopher Lee as Dracula.
Jess Franco's Dracula might as well be considered the lost Hammer film, even though it's not actually part of that company's pantheon. It's hard not to compare a movie in which Christopher Lee plays Dracula with the Hammer features, especially when Lee cited it as his personal favorite of his portrayals of the Count. Fellow Hammer star Herbert Lom (Hammer's Phantom of the Opera) stars as Van Helsing. Traditionally playing villains, Lom's Van Helsing may be on the other side but is no less sinister.
One of the most puzzling interpretations of Van Helsing was Sir Laurence Olivier's performance in Universal's big-budget remake of Dracula. Instead of being an aggressively concerned physician, this Van Helsing is driven by revenge, which is an interesting plot point but sort of cheapens his nobility. In this one, Mina is killed instead of Lucy—which has been done a lot—but Mina also happens to be Van Helsing's daughter. That particular reworked plot point was a first.
Van Helsing is only in The Monster Squad for a few short minutes, but his presence hangs over the whole film, which only makes him more of an icon. It's his diary that Shaun finds to warn of what's coming. After taking the monsters down, Sean is given a thumbs up by the good doctor, which is basically all he ever wanted. Van Helsing is the rock star of monster fighters and his thumbs up is the ultimate seal of approval to these twelve-year-old horror fans.
While many aspects of Bram Stoker's Dracula were close to the novel—save for the main plot point, which was a romance between Dracula and Mina—the Van Helsing played by Anthony Hopkins is very different from the one in the tome. He's nowhere near as tightly-wound, instead he's seen as the most free-thinking of the bunch, save for Lucy herself. He has facial scars and it's clear that the things he's seen have taken a toll on him mentally. This Van Helsing is much more of an old warrior, having done his time in the trenches. It may not really match up with the book, but it's interesting nonetheless.
We're really only talking about this because the character's name is in the title and it was a big blockbuster movie. In theory, a film about the younger days of the infamous vampire hunter could be excellent. Van Helsing doesn't necessarily fail at that because it doesn't do that at all. The feature actually goes out of its way to state that this is not the Van Helsing character we've seen in any adaptation of the story. This is not the man famous for fighting Dracula. No, this is the Archangel Gabriel who took the name Van Helsing as his own (possibly after meeting the real character) and happens to wind up fighting Dracula all the same. Despite being a big summer event flick with Van Helsing in the title, it did little to help his standing as an icon around the world.