It's Friday and you know what that means; time to invest in some blackout curtains so that pesky sunlight can't bother you- Welcome back to New on Netflix, your weekly update on the spooky films and TV shows added to Netflix's library. The streaming giant's horror department has always been a mixed bag. However, I'd say they've really stepped up their game in the last couple of years with the release of amazing, essential watches. We've been treated to must see original programming like The Haunting of Hill House, Velvet Buzzsaw, Hush, and some of the classics we all know and love.
This week our list features living among wolves, a Greek conspiracy, 1990's Los Angeles and a Harlan Coben adaption.
Misha and the Wolves
A woman publishes her dramatic memoir of surviving the Holocaust and living among wolves and it takes the world by storm. Until a falling-out causes her publisher to investigate the veracity of her claims. Check out Misha and the Wolves on August 11th for an extraordinary story elicits sympathy then draws scrutiny.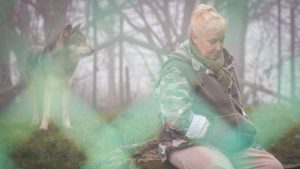 Beckett
An American tourist goes on the run in Greece after a tragic accident plunges him into a political conspiracy that makes him a target for assassination. Beckett arrives on August 13th.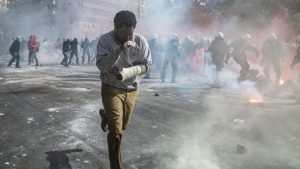 Brand New Cherry Flavor
Also arriving on August 13th is the series Brand New Cherry Flavor. In the early 90's, a filmmaker heads to Hollywood to make her next big movie but tumbles down a hallucinatory rabbit hole of sex, magic, revenge — and kittens.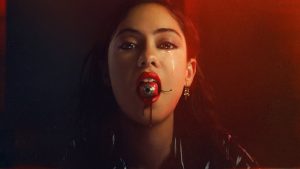 Gone for Good
Based on the Harlan Coben novel of the same name, Gone for Good follows Guillaume Lucchesi, who suffered a tragic loss ten years previously, is plunged into another dizzying mystery when his girlfriend vanishes. To find her, Guillaume will have to face all the truths hidden by his family and friends, as well as the ones he'd decided to ignore. For better, but mostly for worse. Gone for Good will be available on August 13th.