Horror is evolving as a genre. Although your local multiplex is still loaded with the usual contenders, look a bit closer and you'll find the latest drama, thriller, or crime offering is closer to horror than you might expect. In this bi-weekly series, Joey Keogh presents a film not generally classified as horror and argues why it exhibits the qualities of a great flight flick, and therefore deserves the attention of fans as an example of Not Quite Horror. This week, it's dark neo-western Hell Or High Water.

Sometimes all a movie needs is mood. A creepy, tense feeling of dread, a sense that something is very wrong. The idea that nothing good is about to happen seeps into every corner of Hell Or High Water, David Mackenzie's (of fellow Not Quite Horror masterpiece Starred Up fame) new age western, which pits a couple of no-goods against the best and most relentless that Texas law enforcement has to offer.
What strikes one immediately about this movie is how steeped in our current, modernist culture of super-rich haves and desolate have-nots it is. Brothers Tanner (Ben Foster, finally gifted a role worthy of his immense talent after a lifetime of impressive supporting characters) and Toby (Chris Pine, showing he can slum it when needs be) are driven to rob their local banking establishments in order to save the family home.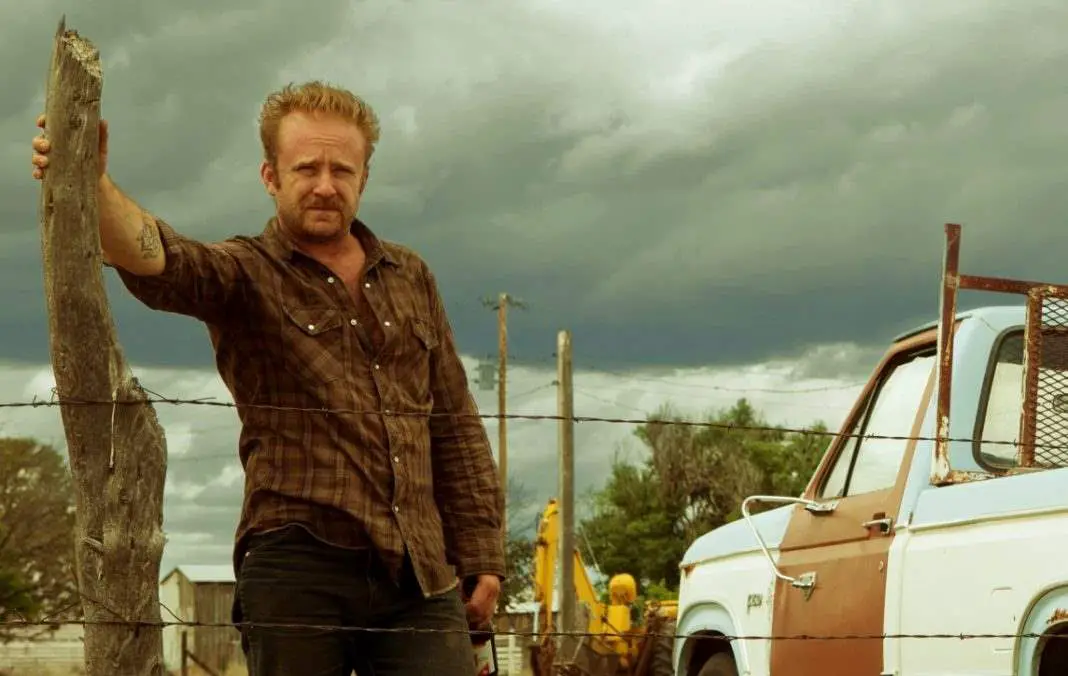 They are even told, in no uncertain terms, by a party in a position of power that the banks deserve what's coming to them, because these institutions have been stealing from their clients forever. And, as the two outlaws speed through a town riddled with "Closing Down Sale" signs, angry messages about veterans put out to pasture after serving their country and dozens of boarded up local businesses, it's easy to empathise with their struggle.
On the other side, but no less tortured in his own way, is soon-to-be-retired ranger Marcus, played by Jeff Bridges (because who else could possibly play him?). Considerably reluctant to slow down, Marcus obsesses over these petty criminals, edging closer to them while driving his long-suffering partner (Gil Bermingham, great) mad. Hell Or High Water essentially becomes, then, a tale of two sets of desperate men fighting losing battles.
The characters exist in a shade-less area of Texas, dark clouds swirling ominously but no rain ever spilled, so it stands to reason they're going to spend most of the movie sweaty. But, in vast contrast with the two rangers' crisp, clean shirts, hats and slacks, Toby and Tanner look as though they've been wrestling in the mud, seemingly getting grimier as they delve further into their misdeeds – the message being they can never scrub themselves clean of their sins.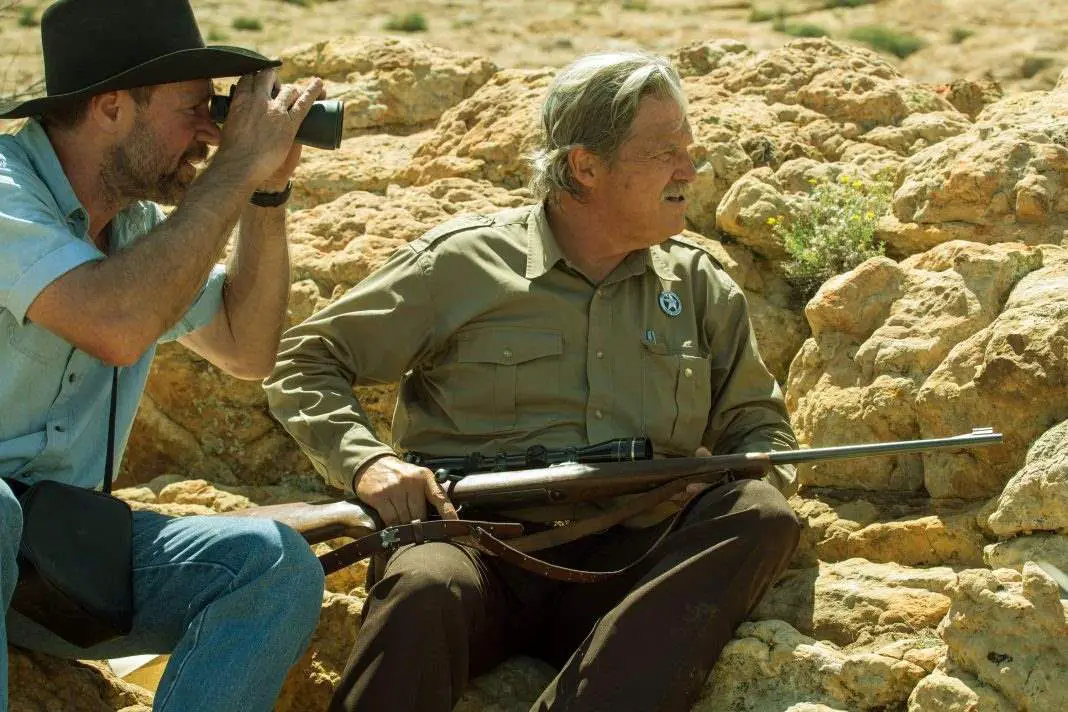 Hell Or High Water is rightly being toted as one of the best movies of 2016, but its comparisons lie more in the likes of The Hateful Eight, Bone Tomahawk and even the Coens True Grit than "important" Oscar-baiters like Free State Of Jones. This isn't quite as gruesome as Tarantino's three-hour opus, or the all-out horror of Tomahawk. Much like True Grit, it has a quiet, subtle horror to it, a knowing that there is darkness all around, even in the desert heat.
Much like with the similarly dark Sicario, Taylor Sheridan's script crackles with black humour but takes no prisoners when it comes to showcasing the consequences of terrible actions. The body count may be low, but a shock final act kill is a gut-punch, not because it doesn't seem like a possibility, but due to the fact that, in this world, there are no good guys and anyone is fair game.
The cinematography (by Giles Nuttgen) is breathtaking throughout, but it also adds to Hell Or High Water's inescapable sense of dread. The sun may be shining, but there's no light. As Marcus notes, although it may seem like hope exists in this desolate wasteland, none does. Even when there's a way out, it comes at a price. Even the good guys turn bad when there's no other option available to them. And every decision drives us all further into the dirt.