Horror is evolving as a genre. Although your local multiplex is still loaded with the usual contenders, look a bit closer and you'll find the latest drama, thriller, or crime offering is closer to horror than you might expect. In this bi-weekly series, Joey Keogh presents a film not generally classified as horror and argues why it exhibits the qualities of a great flight flick, and therefore deserves the attention of fans as an example of Not Quite Horror. This week, it's Jumanji.

Kids' horror is something we take for granted in a world of Goosebumps and Paranorman, where Tim Burton can make Roald Dahl even creepier and the Amblin-lite Stranger Things keeps grown adults up at night. However, those of us in our mid to late twenties can recall a simpler, less sanitised time when something like The Witches (another Dahl adaptation) was considered par for the course for youngsters.
Jumanji isn't quite that scarring, but its IMDb description as a 'family' movie (alongside Goosebumps and fellow Not Quite Horror comrade Jurassic Park) seems a little misleading, its inclusion in various 'Films To Show Your Kids' events even more bizarre (don't get me started on the skin-crawling E.T.). The strength of Joe Johnston's film lies in its ability to make normal seem abnormal, in implicating the macabre in normal family life.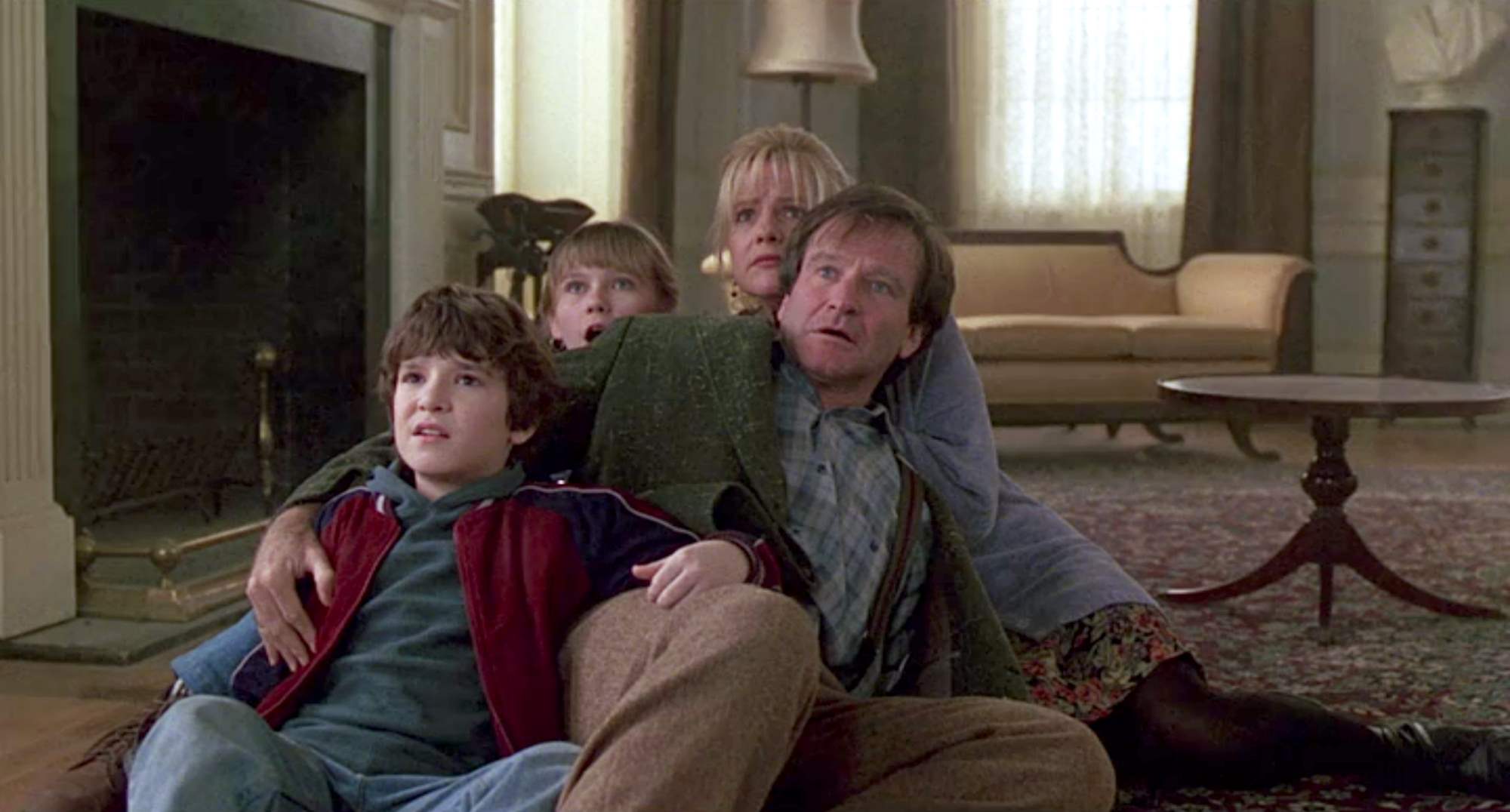 There are no otherworldly creatures to be found in
Jumanji.
Everything that comes out of the board-game to menace our heroes is an animal found in the jungles of the world. In fact, aside from the very premise itself – a magical game unleashes various horrors upon a couple of unsuspecting kids, and two eccentric adults – there's not much fantasy to be found here at all.
As kids, that's what made it such a horrifying idea. It's easy to discount various ghosts and ghouls as works of fiction, but vines that snake all over the house and work to choke you? Gigantic spiders the size of your face? Funnily enough, there are two versions of the poster for this movie online; one which sees Robin Williams smiling happily and the other with him screaming his head off. What does that tell you?
There's also the underlying idea that what poor Sarah (Bonnie Hunt) witnessed in childhood with the game scarred her for life, while Williams' Alan was trapped inside it and never got to mature properly, or experience a normal childhood. Jumanji posits the idea that growing up is terrifying and might ruin everything forever, particularly when Peter (Bradley Pierce) starts transforming into a monkey, and grows a tale, and Alan has to assist him.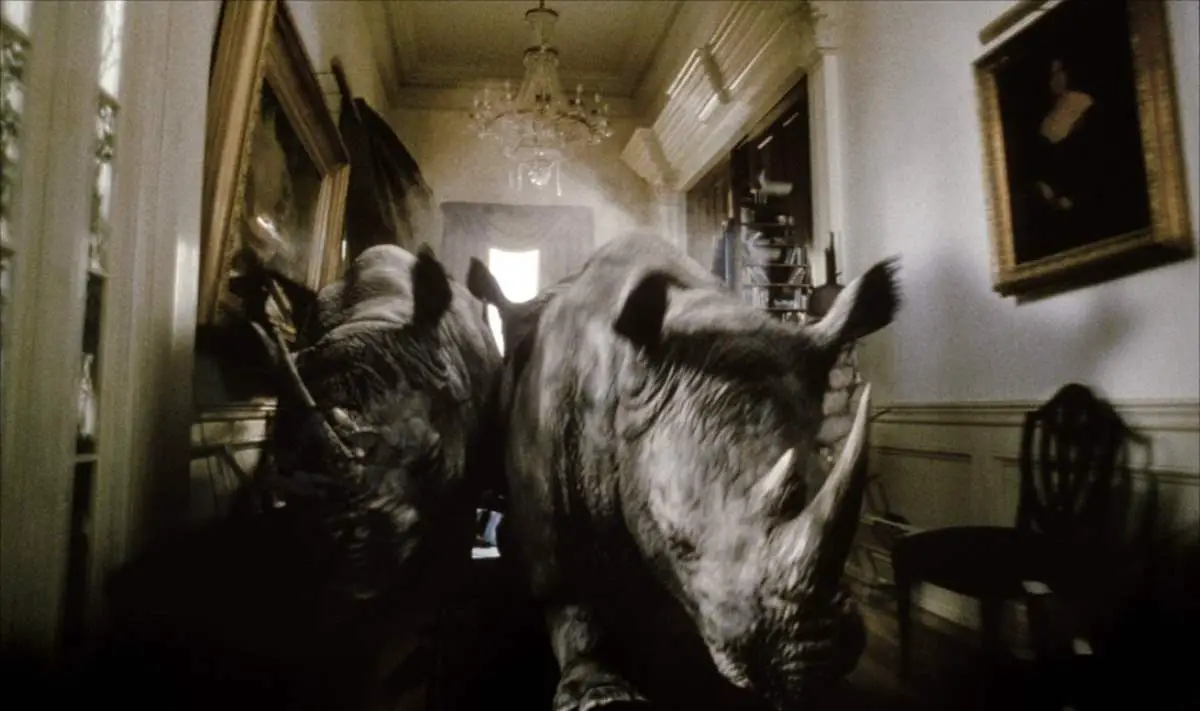 Johnston went on to direct Jurassic Park 3, the underrated sequel to Spielberg's kids' horror masterpiece that captures a lot of that same wild, terrified excitement that this movie does. There's something that captures our imagination as children while watching something that's a bit darker, a bit more adult than what we're used to. For many of us, these kinds of movies are a gateway drug.
Jumanji boasts a lot of genre-specific tricks, too, from the slow reveal of whatever beasties have just sprung forth from the game to the inspired sound design. Even as grown-ups, that drum beat, denoting that the game is nearby, waiting to be played, is skin-dimpling. In fact, Goosebumps paid homage to it in the pause after the question 'did you unlock a book?'.
Much like in that movie, the central preoccupation here is to banish the monsters back into the game, which requires the players to continue to take part even when they don't wish to continue. It's the same rush we get from watching horror movies. We want to look away, to hide behind our hands until it's over, but something keeps us glued to the screen. Jumanji plays off this idea to maximum, understandably fantastical effect.
As Alan memorably tells the kids, you don't even know what afraid is.