Hell hath no fury like a pregnant woman scorned in Alice Lowe's directorial debut (for which she also wrote the screenplay, and takes the starring role), the audacious, bizarre and gruesomely hilarious Prevenge.
The title, a combination of the words 'pregnancy' and 'revenge' (duh) was dreamed up almost as quickly as the premise itself, which Lowe pitched and filmed remarkably quickly – a couple of weeks writing, 11 shooting days total – all while seven months pregnant. To call this a labour of love seems perfunctory, particularly given the dark subject matter.
Lowe, frustrated with the delay in getting other projects off the ground, pitched it on a whim, thinking it could never be made. Watching the finished product, it's easy to see why.
She plays Ruth, a single mother coping with the loss of her child's father by, essentially, murdering everyone she feels contributed to his untimely death. Ruth is urged to do so by the creepy, Gollum-like voice of her unborn daughter, who communicates more literally with her than Ruth's kindly prenatal nurse (a sunny Jo Hartley) probably imagines when she helpfully tells the expectant mother "baby knows best".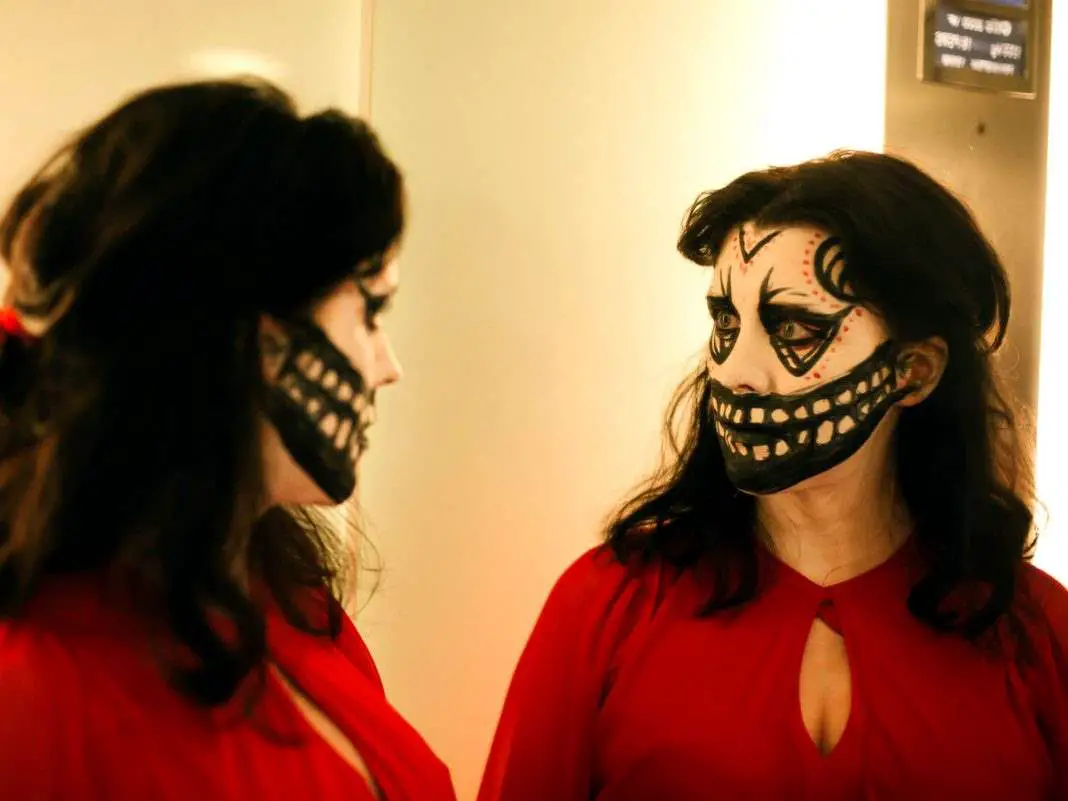 Leaving a trail of bloody destruction in her wake, Ruth is refreshingly unfazed by law enforcement, nor is some nosy neighbour or concerned friend on her tail, as with most movies of this nature. She's a woman on a mission, but she's also isolated, lonely and terrified of what's growing inside her. At its core,
Prevenge
is a twisted, frequently very funny and defiantly dark take on motherhood and the nature of pregnancy in all its very gory glory.
Its beating (black) heart, of course, is Lowe, a long-time British comedy actress who's starred in everything from Garth Marenghi's Darkplace to The Mighty Boosh to The IT Crowd and who, if she isn't familiar to American audiences, will be impossible to forget after this. The presence of Ben Wheatley, with whom Lowe worked on the terrific Sightseers (and also co-wrote the script), in which she played a homicidal holidaymaker, looms large, particularly when the action moves to more rural areas. But this is unmistakably Lowe's project.
Her fingerprints are all over it, from the (unintentional) decision to shoot it heavily pregnant, with herself in the lead role, to the punk rock shooting style, the casting (The Witch's Kate Dickie shows up as a ruthless career woman) and the setting (Cardiff, in Wales). The script crackles with black humour, daring us to get on-board with this woman's mad crusade. When Ruth defends herself by stating, knife in hand, that she is "a working mother", we don't know whether to cheer or guffaw at her brazen attitude.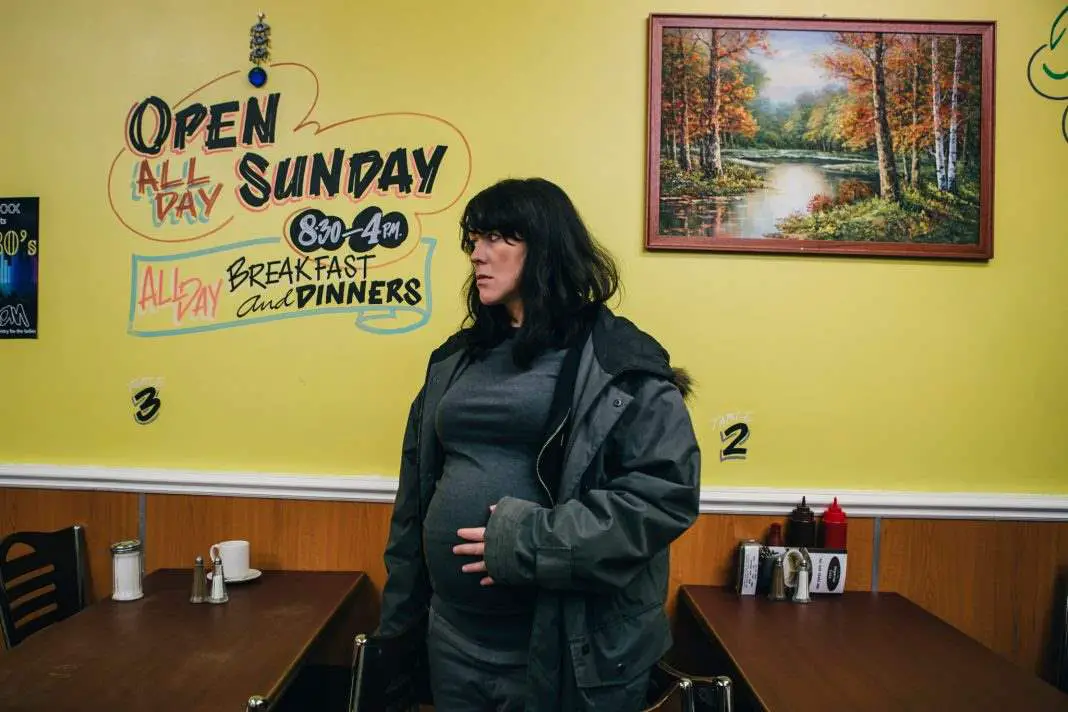 It's a singular work, from a brilliant, clever, and hugely exciting new voice in genre film that slots in perfectly with this year's other female-driven horror-classics-in-the-making, such as Julie Ducournau's Raw, which also presents a gooey, body part strewn, proudly feminist female experience with absolutely zero apologies. Similar to that film, Prevenge throbs with a techno score that screeches and startles in the movie's quieter, stranger moments.
Considering it's been nearly fifty years since Rosemary's Baby, and the last horror movie to take a stab at similar issues was the dreadful, best forgotten found footage snore-fest Devil's Due, it's about time pregnancy became scary again. After all, as Ruth herself intones (and I'm paraphrasing here – but not much), it's actually really messed up when you think about it.
Catch Prevenge in limited theaters and on Shudder from March 24, 2017
WICKED RATING: 8/10
Director(s): Alice Lowe
Writer(s): Alice Lowe
Stars: Alice Lowe, Jo Hartley, Kate Dickie, Tom Davis
Release: March 24th, 2017
Studio/ Production Co: Western Edge Pictures
Language: English
Length: 88 minutes
Sub-Genre: Revenge