Noteworthy Heroines of Horror is a recurring segment on Wicked Horror where we shine the spotlight on a female character from the annals of horror history that has made a significant contribution to the genre. The characters we select may not be the obvious final girls that regularly grace top ten lists, but their contributions to the genre are meaningful and worthy of note. On this latest installment, we'll be looking at Mary from American Mary.
Maybe we'll have to call this choice a Noteworthy Anti-Heroine of Horror. In my first post for this feature, I talked about how my favorite types of female horror characters don't have to be the typically nice final girls who kill the bad guy at the end of the movie. What I'm really looking for is a girl whose character doesn't annoy me, who is strong and admirable in her own way. And if that means that she is not really the "heroine" of the piece by definition, then I'm okay with that. One fabulous such female is medical-student-turned-infamous-body-modification-surgeon Mary Mason. Mary is from the Soska Sisters' film American Mary. She is played brilliantly by genre favorite Katharine Isabelle.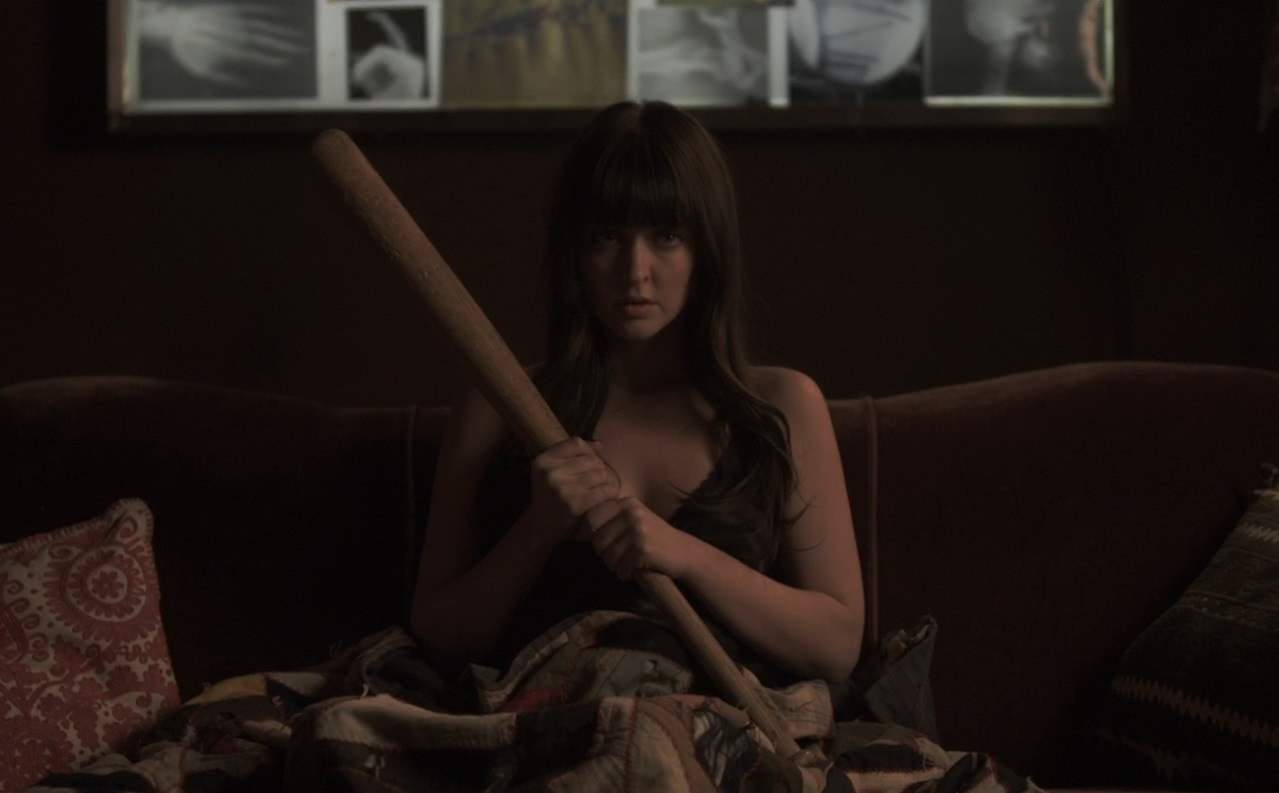 What makes Mary a noteworthy female character is not so much what she does in 
American Mary
, but rather who she is. From the outset, the audience can see that Mary is a strong, confident, unapologetic, and independent woman. She has determination and drive when it comes to her chosen career path as a surgeon (the first scene of the film is her practicing sutures on a turkey), and is not afraid to do whatever it takes to make her dream come true. This includes not only accepting potentially degrading jobs in order to keep her phone from getting cut off again, but also taking whatever her instructors at school throw at her in stride. She knows how good she is, and it is this confidence, mixed with her financial desperation, that allows her to accept her first underground body mod surgery and excel at it.
Related: Exclusive Interview: Katharine Isabelle on Hannibal and See No Evil 2
The way Mary dresses throughout the film is what you immediately notice about her. She's not one to be dull about her wardrobe choices-always wearing short skirts, something skintight, and never without a pair of three-inch heels. But this is not about Mary being a sexual object or in any way flaunting her sexuality. It simply goes back to her confidence as a young, attractive woman who is comfortable with herself and knows that she looks good, and that is a wonderful quality for a female to have. When she answers an ad for a "massager" at the Bourbon A-Go-Go strip club, owner Billy makes Mary remove her coat during her "interview" with him. She allows him to ogle her body, but comes off as more bored and annoyed by the whole thing than embarrassed, and definitely not demure. Despite what she endures later on in the film, she never loses this character trait, even when everything else we love about her changes.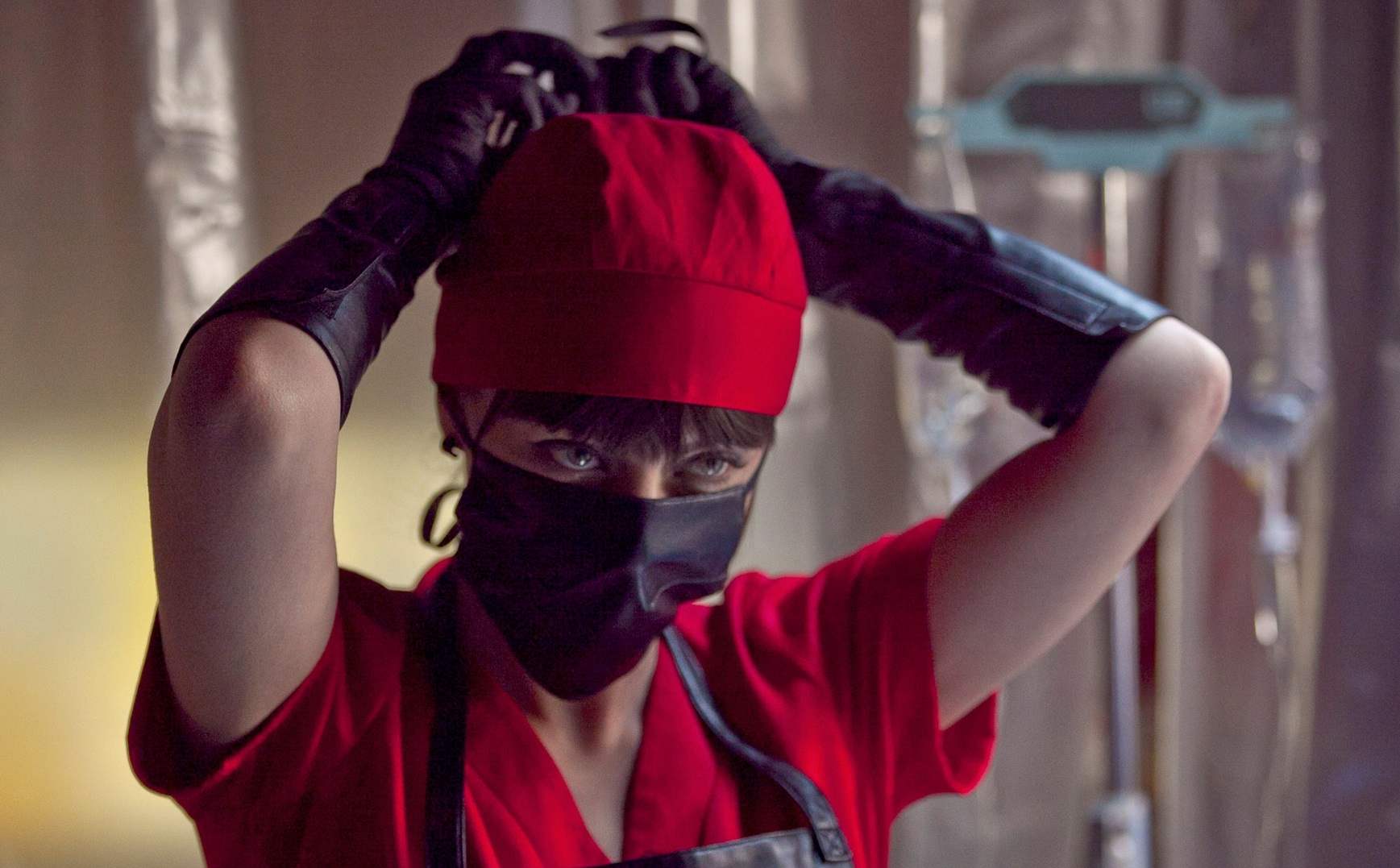 At the beginning of American Mary, Mary is a very likable character, who is just a bit different than most of the females that we get to see in horror films. She is a bit of a loner, with no friends or boyfriends. The most endearing thing about Mary is her apparent closeness with her Nana, whom she speaks with on the phone several times. Mary's overall attitude toward life is one that exudes confidence and eventual acceptance of any circumstance. She can in fact be quite funny and adorable at times-especially when confronted with strange people like Beatress and Ruby. But Mary is also horrified at herself when she stitches up a man at the club who has been tortured, and when she turns Ruby into a living doll. Of course, though, it is when Mary is drugged and raped at a party by a professor she once trusted that really sends her on a downward spiral.
This event causes a dramatic change in her character that some may like and some may not. The very next day, Mary sets about getting her (very elaborate and involved) revenge against Dr. Grant. Knowing that she can't return to med school, Mary uses this revenge to practice the body mod procedures that she will use in her new job. She excels in this role and becomes quite the online sensation, but she takes no pleasure in it. Her mood is one of constant apathy, a very sad thing to see on someone whom we liked and looked up to. We are also unsure of what she is capable of now. Other characters are scared of her. The full reveal of what she has done to Dr. Grant is shocking, and we have to ask ourselves what we really think of it. Grant no doubt deserves punishment for raping Mary and several other women at his parties, but Mary has really gone too far with her revenge. Continuing to hurt Grant does not allow her to move on with her life and actually allows her to become even more prone to apathy and violence, as she kills one person and attacks another who threatens her. Then again, this could all be seen as not entirely her fault, and she is just a victim in the cycle of violence that she is thrown into.
Mary is the first Noteworthy Heroine of Horror to be more of a tragic hero, or anti-hero, but that doesn't mean that we can't still look up to her and the kind of woman she represents. She is strong, sympathetic, and becomes more than a bit of a badass. We sincerely grieve for her at the end and what circumstances have forced her to become. The Soska Sisters wrote the character of Mary with Katharine Isabelle in mind to play her, and we should all be thankful that she was able to take the job. Isabelle beautifully takes Mary through all the emotions she experiences in American Mary and makes her one of my favorite Noteworthy Heroines of Horror.