Horror fans love to watch movies set around a certain time of year. Even if those films are terrible, we give them a go. For every Black Christmas and Silent Night, Deadly Night there's a Jack Frost or Elves. Usually, we bite the bullet and watch them all. After watching through a slew of Christmas-themed slashers, attention usually turns to New Year's Evil.
Usually, we just accept it and think that it's all we've really got to work with. It could be better, but it could be worse. It's not as if New Year's Evil doesn't have its fans. There are some interesting elements to it, particularly that it comes from the small section of 1980 slashers before the subgenre truly began to burst into the mainstream in 1981.
What really makes New Year's Evil interesting, though, is that it's a movie about terrorism. Yes, it's a slasher about a killer running amok on New Year's Eve in New York City, but it's dealt with in a very specific way. This is a terrorist making large threats and demands. In fact, it bears a heavy similarity to Die Hard With a Vengeance. The premise and plot are more or less the same, this one's just told as a straightforward horror film.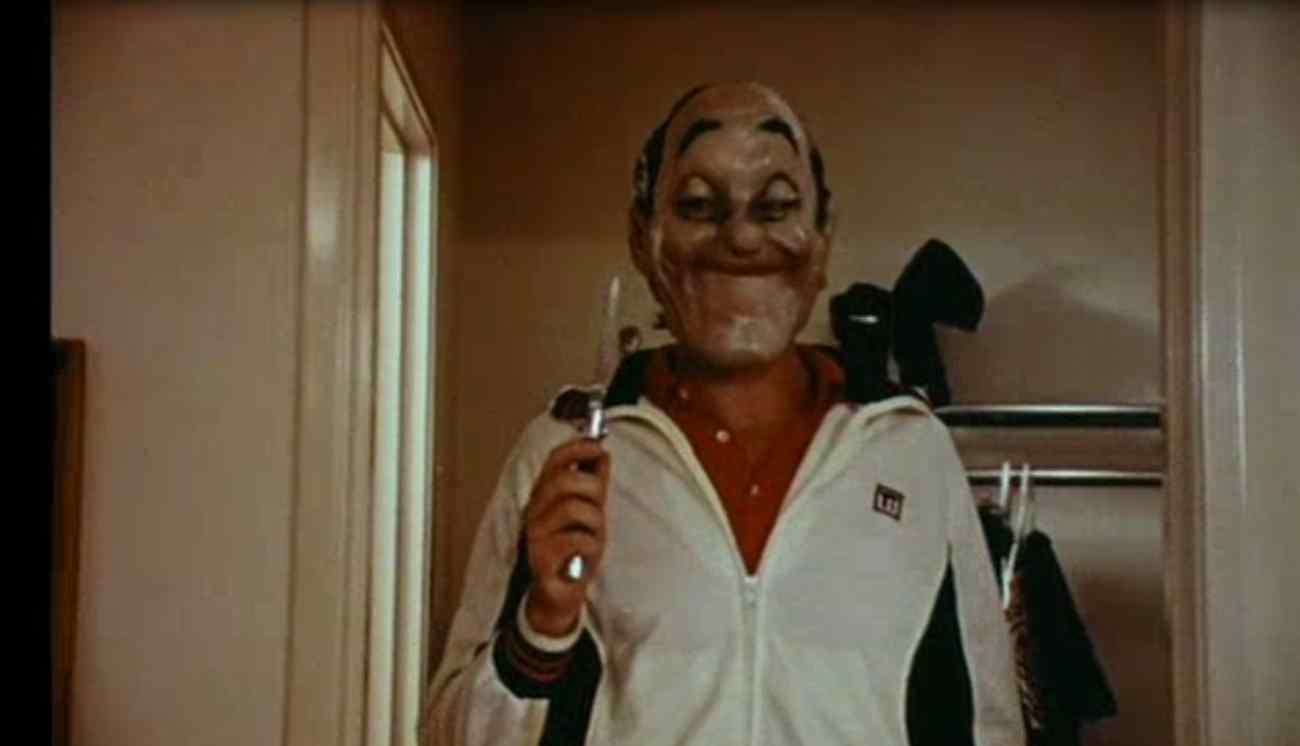 Those elements of
New Year's Evil
are incredibly engaging, to the point where I really wish I enjoyed the follow-through. As much as I love slashers of this era, this one has never really gelled with me. That could completely change the next time I give it a watch—it often does. But after seeing it two or three times, almost always around this time of year, I still have yet to feel much of a connection.
It's a feature that's so much about build-up that almost any payoff throughout the feature would be disappointing. But in this case, it's especially disappointing as the payoff is almost exceptionally lackluster. While the central concept is kind of awesome, a slasher that's paced like an action movie doesn't really work that well in execution.
Like I said, that's not to say that there's nothing of note in New Year's Evil to recommend it, but it's not really the New Year's horror flick that I think we deserve.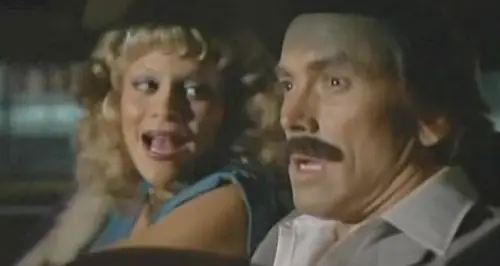 Terror Train, on the other hand, has everything you could want in a slasher. It's one of my favorites of the subgenre. It's the Black Christmas of New Year's. Yet people tend to forget that it's set around this time of year. Which is fair, I guess, given that there's a lot going on in it.
First, you have a slasher set on a train. It brings us back to classic thrillers like Strangers on a Train and Murder on the Orient Express. It's a scary setting because there's no escape. There's nowhere to go. Then, in addition to that, you have a costume party. The killer is taking the costumes from their victims and blending into the crowd so that even the audience can lose track of which one is actually the murderer at certain points.
There's a lot to digest in Terror Train. But somehow, it works. It probably shouldn't, but it's well balanced to a point that I would not expect going into it. Simplicity is almost always best when it comes to the slasher subgenre. When it tends to get too complicated, it almost never works. But Terror Train manages to keep its focus despite all of the trimmings. The juxtaposition of the holiday, the party and the setting all seem to work well together.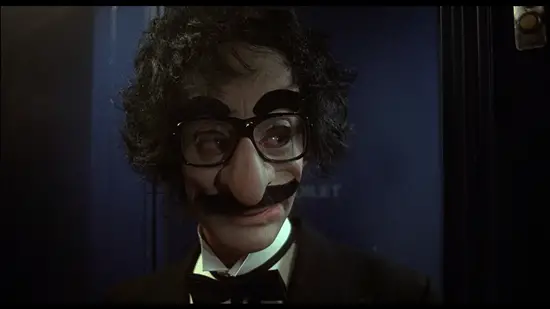 Most of this is due to the killer's backstory and the central cast of characters. The opening scene providing the killer's origin is a slasher staple and Terror Train makes effective use of it. The prank at the beginning hangs over the film and impacts the central characters in a variety of different ways. And, of course, it all leads to an impressive ending that almost gives Sleepaway Camp a run for its money.
There's just so much going on in Terror Train that's hard not to love. The body count is high, but it's also an atmospheric, tense thriller at the same time. There's a genuine sense of claustrophobia and dread to it. Jamie Lee Curtis gets to play her most well-developed horror character outside the Halloween franchise.
Obviously, everything comes down to personal taste. But for me, Terror Train is a slasher gift that keeps on giving, and the fact that it is set around a calendar date and that we have a yearly excuse to watch it, that's all just icing on the cake.
I think it's much more fast-paced and intense than New Year's Evil, but no less intelligent at the same time. Of the two, it definitely gets my vote as the title to watch to bid farewell to a year that was terrifying in its own ways and to ring in a new one.