Welcome to Script to Pieces, a recurring feature at Wicked Horror where we look at the best, most interesting and at times most unbelievable horror movies that never happened. Sometimes these will be productions that never came together at all, other times, they will be original incarnations that were completely different from what we wound up with. Each should be fascinating in its own way, because the stories of movies that never see the light of day can sometimes be even more interesting than the stories of those that do.
Candyman: Farewell to the Flesh was a surprisingly strong follow-up to Bernard Rose's now classic original, but for most fans, Candyman: Day of the Dead was a huge step down. Since 1999, people have been hoping for news of a next chapter or even final installment so that the franchise would not have to end on such a sour note. Unfortunately, it's 2017, and we still have yet to see a return appearance of the character. No sequel, no remake.
While both have been discussed, the fourth installment was considered for years, even coming close to production before ultimately being shut down. Overall, Candyman has a long history with unmade projects, even dating back to Bernard Rose's original plan for Candyman 2 as an adaptation of Clive Barker's Midnight Meat Train.
For Candyman 4, the plan was for a completely standalone entry that wouldn't be tied down to anything that happened in the first three films. It would, however, continue the trend of setting each new Candyman movie in a different location. The first takes place in the Chicago ghetto, the second in New Orleans during Mardi Gras, and the third in Los Angeles during Dia de los Muertos. The fourth would have featured a very different location, being set in New England at an all-girl school in the dead of winter.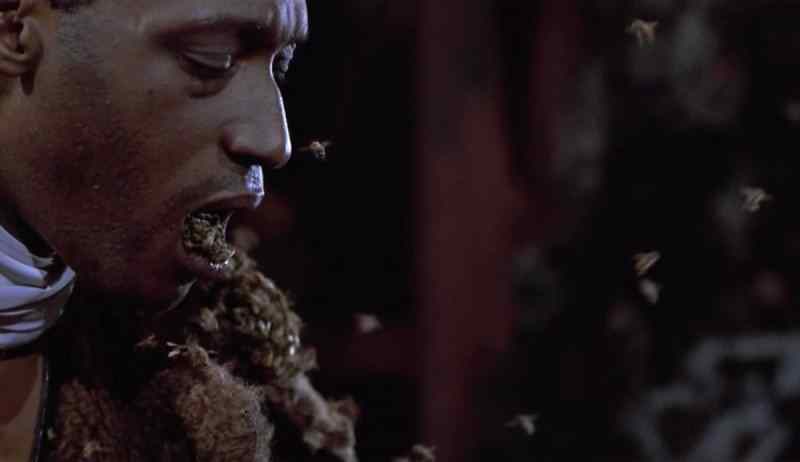 The setting, at the very least, would have allowed for a very different flavor than previous entries. It would have been similar plot-wise to the previous two as it would have seen a professor come to realize that she is the descendant of the Candyman, although—unlike the last two—she would not realize who or what he was.
One of the major reasons for the delay in production of Candyman 4 is that it would have been a much bigger movie than the straight-to-video Day of the Dead. It was the change of hands to a potentially major studio that led to questions of who even owned the property in the first place.
According to Tony Todd at the time, ""That problem that is going on much like many backstage workings, is determining who owns the "CANDYMAN" franchise. Which is strange to me because it's Clive's Character? But in dividing the first "CANDYMAN's" profits, the ownership went from Propaganda, to Sony, to Columbia, then to Artisan. Then Artisan became Lions Gate. As soon as it's all straightened out and it's determined who has to be paid before the film even gets written, then the movie will move forward."
According to Tony Todd in a 2004 interview with Fangoria, the budget would have eclipsed that of the direct-to-video Candyman 3. "Right now we're prepping a fourth Candyman film. It's going to be big-budget – we're looking at $25 million. There have been a lot of successful horror films made since we did the last movie, and Clive and I have had three or four meetings about the film, talking about storyboarding ideas. It's going to be set in New England, and the initial image will be of Candyman in a blizzard. The story is about a double identity. I can tell you that it's set at an all-girls college where there is a descendant of Candyman – a professor who doesn't actually know who or what Candyman is." 
That would be more than double the original's $8 million budget and would have made it the most expensive Candyman feature to date. That amount of money wasn't unheard of for the time, though. The mid-to-late 2000s were the defining age of big-budget studio horror. At that cost, it would have been no surprise to see someone like Naomi Watts in the lead role. Still, it's easy to speculate that the projected cost may have had a part in the film not coming to fruition.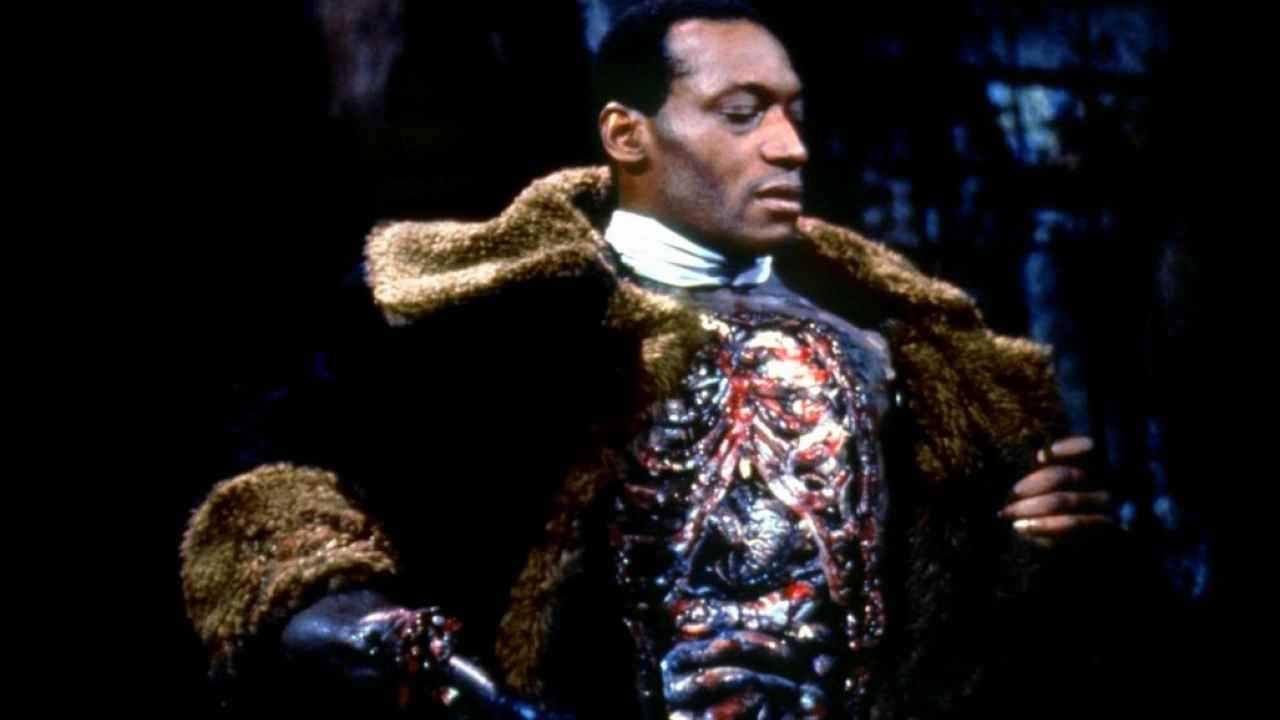 Tony Todd even suggested that New Line would pick up the rights to the franchise from Artisan to produce the new film. This would have made a lot of sense, as New Line had just had an extremely successful year for horror with both Freddy vs. Jason and the remake of The Texas Chainsaw Massacre.
It's hard to say exactly what happened to Candyman 4 to keep it from ever seeing the light of day. One would assume it was a rights issue, but considering that work had already begun on it, that might not be the case. There couldn't have been that much work, though, as no writer or director was ever attached. Even if production had started, it could have been a situation similar to Halloween Returns, in which the movie was already underway before it was revealed that the rights to the franchise had lapsed, allowing Blumhouse the opportunity to get their film off the ground.
Whatever happened, conversations fizzled out until the remake craze really got underway and then there became less and less talk of a sequel and more and more talk of a remake. That was rumored to take a different approach to Clive's story, possibly not featuring Tony Todd in the title role, maybe not even starring a black actor as Candyman's race in the short story is sort of unclear. That didn't wind up happening either.
More recently, and more excitingly, original director Bernard Rose has begun to talk of making a proper sequel to the original film. He had written a script for Candyman 2 right after finishing the movie, which (as mentioned) would have loosely adapted Barker's The Midnight Meat Train, but he went on to make Immortal Beloved instead. Hearing his hopes to do a movie reuniting Tony Todd and Virginia Madsen would be an incredibly exciting prospect.
Hopefully, in some form or another, we'll be able to see the Candyman on the screen again. But time has sadly shown us that making him appear has proven to be a lot more difficult than simply saying his name five times.