Welcome to Script to Pieces, a recurring feature at Wicked Horror where we look at the best, most interesting and at times most unbelievable horror movies that never happened. Sometimes these will be productions that never came together at all, other times, they will be original incarnations that were completely different from what we wound up with. Each should be fascinating in its own way, because the stories of movies that never see the light of day can sometimes be even more interesting than the stories of those that do. In this installment, we will be taking a look at Stephen Norrington's Ghost Rider.
While 2007's Ghost Rider certainly has its fans, it is not widely considered to be one of the best big screen Marvel adaptations. Some, though, have seen it as a quick cash-in on the increasingly popular superhero trend, with Sony claiming the rights to a Marvel title and pushing something into theaters without much concern for quality, and that couldn't be further from the truth. Ghost Rider actually had a long and complicated history of several attempts at adaptations dating back almost a decade before the film actually wound up being released.
But the most important piece of the puzzle, especially for this particular incarnation of Ghost Rider, dates back to 1998. Stephen Norrington, a first time director, was hired to direct a film, a horror/action/hybrid based on an incredibly obscure Marvel Comics property. It was, in fact, the first theatrical Marvel film since the notoriously panned Howard the Duck in 1986. If anything, the allure seemed to be that if the movie bombed, it wouldn't have a negative impact on the comics company or their brand, because it wasn't a recognized title. That movie, however, was Blade. And it did anything but bomb.
Also See: Script to Pieces: The Lost Girls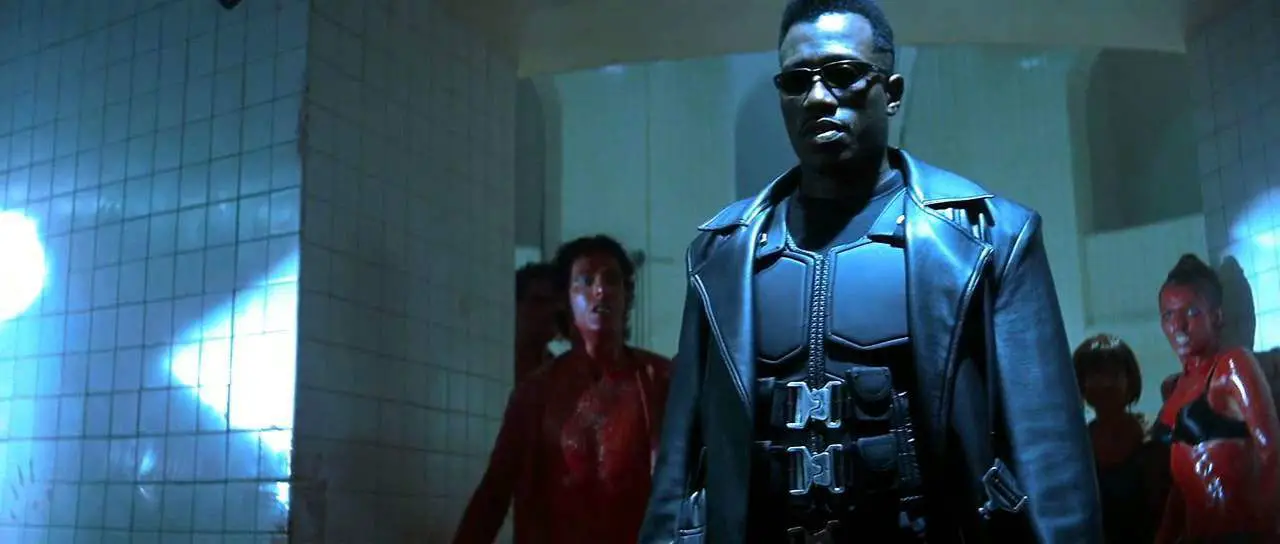 A sleek and stylish thriller with a terrific, kick-ass lead in Wesley Snipes, Blade seamlessly blended martial arts and vampires with comic book antiheroes and '90s action set pieces. More than anything, it proved Marvel movies could work on the big screen. Even if X-Men gets the credit, Blade kicked down the door to allow that film to happen at all—in fact, X-Men itself has its own troubled development history—and really does not get the credit it deserves for what it did for comic book and superhero movies in general.
In fact, Marvel had spent the bulk of the 1990s struggling to get several film and television projects off the ground, and actually realized almost none of them. The decade saw the unrealized development of James Cameron's Spider-Man, Wes Craven's Doctor Strange, Oliver Stone's Elektra Assassin, as well as attempts at Luke Cage, The Fantastic Four, The Incredible Hulk, Black Panther and more. Blade was first announced by Variety in 1992—as a producing vehicle for LL Cool J, no less—alongside another hard-edged Marvel antihero, Ghost Rider.
Throughout the decade, though, no studio was really willing to pull the trigger on any of these, with the success of the Batman films largely considered to be an outlier as studios were still convinced that comic book properties wouldn't work on the big screen. As soon as Blade hit, these titles suddenly started getting taken a little more seriously.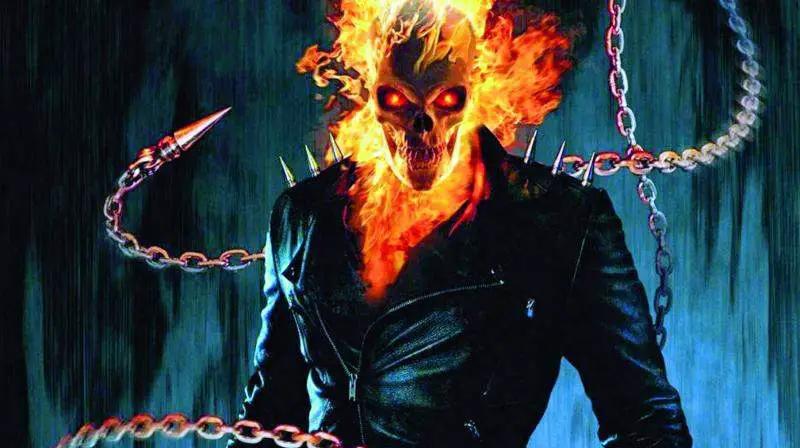 In 1997, Gale Ann Hurd—legendary producer of The Abyss and Terminator—came on board to produce and commissioned a script by Jonathan Hensleigh, who had just come off a string of massive hits with Die Hard With a Vengeance, Jumanji and Armageddon. He would eventually make his directorial debut in 2004, with another Marvel property, The Punisher. That script, whatever it consisted of, was scrapped in favor of a new script from David S. Goyer. A huge comic book fan, Goyer had gotten his start at Full Moon writing films like Demonic Toys and Arcade before finding critical acclaim co-writing neo-noir sci-fi flick Dark City. He had at this point already written an unmade script for Venom for Marvel and had of course written Blade, which had just hit theaters when Goyer was approached for Ghost Rider.
His first draft, though, is dated 1995, so it's more likely that Goyer was brought on in the earliest stages of development and Hurd circled back to his script after passing on Hensleigh's. Goyer's script was described as "Marvel meets The Road Warrior" and it should also be noted that it was meant to be much more of a hard-R, closer to Blade, than what the eventual film wound up being. In his script, Ghost Rider battled a biker gang of demonic origin, who were planning to open a portal to bring the demon Zarathos to earth to wreak apocalyptic havoc.
His script was very different from what eventually hit the screen, especially as it was not an origin story. Goyer's Ghost Rider depicted the supernatural antihero as a sort of wandering spirit, doomed to walk the earth forever until his curse is lifted. Basically, the concept read like a cross between The Incredible Hulk TV series and Kung Fu, only with a demonic biker as the lead. In August of 2000, it was officially announced that Goyer would be re-teaming with Blade director Stephen Norrington for the project. Not long after that, the project shifted hands from Dimension films—whose only in-house comic book property was The Crow—to Columbia Pictures/Sony.
Also See: Script to Pieces: Beyond The Valley of The Texas Chainsaw Massacre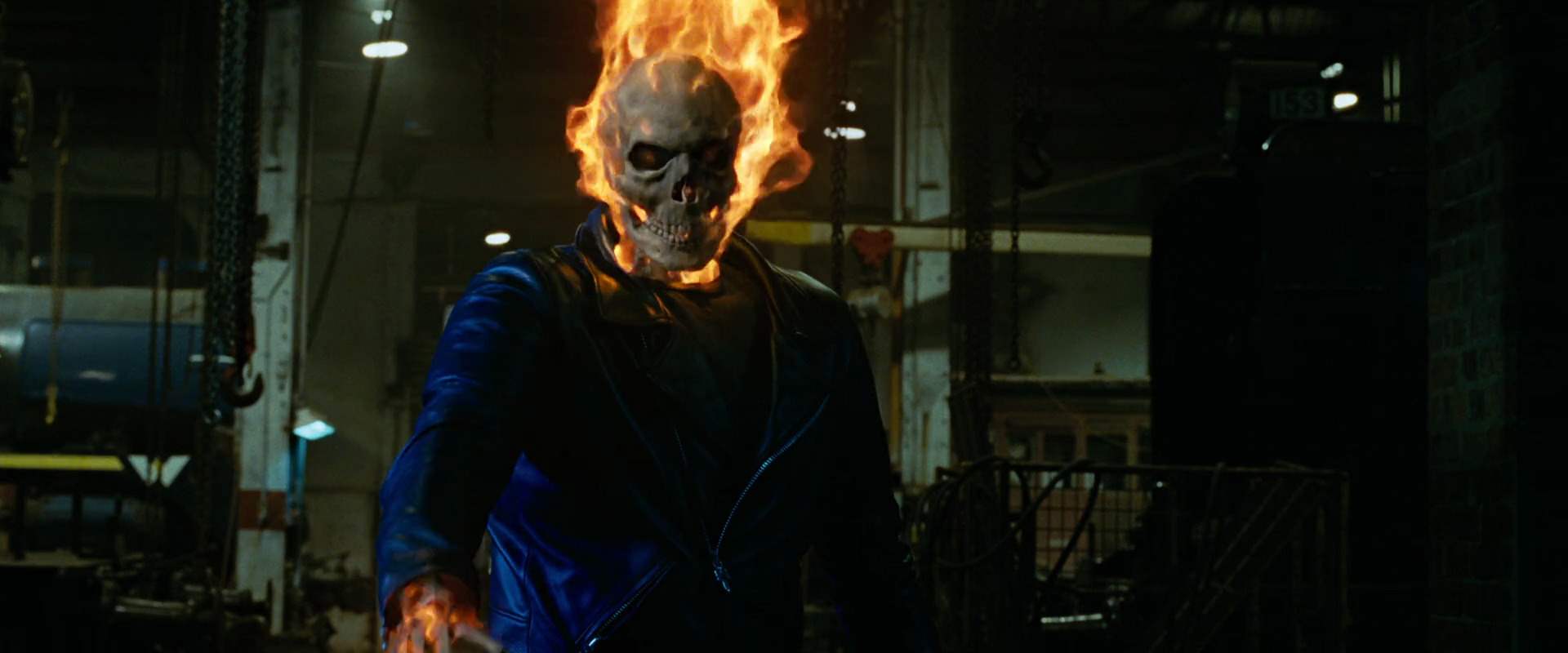 Almost immediately, the boys from Blade began courting a leading actor in Johnny Depp, with production slated to begin that year for a 2001 release. While Depp obviously became a household name in the 2000s and was certainly recognizable at the time, he was not by any means what one considered to be an action star, which was what made his eventual turn in Pirates of the Caribbean: Curse of the Black Pearl a few years later so surprising at that time. Depp expressed interest in the role and seemed to like the tortured character of Johnny Blaze, but eventually passed on the role as the development process drew on with no real start date in sight.
In 2001, Depp's friend Nicolas Cage—who had convinced Depp to try acting in the first place—began to circle the project. Cage was no stranger to comic book roles at this point, even though he had never actually starred in one. He had famously been cast as Superman in Tim Burton's unmade Superman Lives and had even been courted for Iron Man in the early '90s. A deep fan of the comic book character, Cage seemed enthusiastic about the role. He was also meant to play the Scarecrow in Joel Schumacher's canceled Batman Triumphant. Like Depp, though, it seemed uncertain that the timing would actually work out.
After the success of Sony's Spider-Man, that studio fought for the rights to Ghost Rider from Dimension and attempted to get rolling on their own adaptation as soon as that process completed. Producer Avi Arad at some point met Eric Bana and initially courted him for the role of Johnny Blaze before deciding to cast him as Bruce Banner in Universal's Hulk instead. Throughout all of this, Stephen Norrington was still attached to direct the project, even as its status became more and more liquid and ever-changing. At this point, the first major change in status came about as a new writer, Shane Salerno, was brought in to rewrite Goyer's script. Salerno, at this point, was best known for writing on Armageddon and Shaft.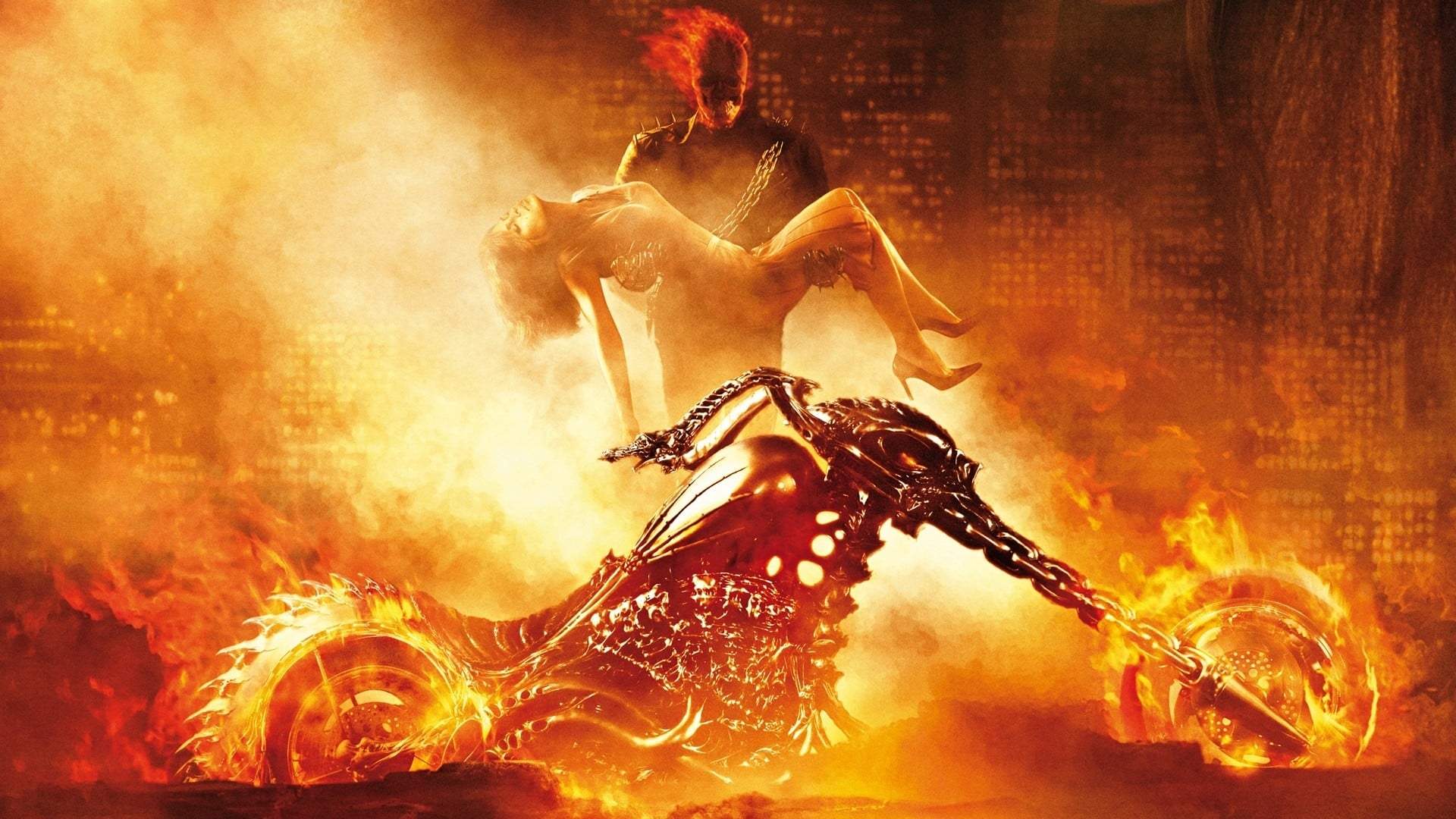 In 2003, after the release of 20th Century Fox's Daredevil, another Marvel adaptation, that film's writer/director Mark Steven Johnson came aboard the project, scrapping Salerno's new script in favor of writing the film himself, as he had done with Daredevil. By this point, Norrington had left the project anyway, in favor of directing another comic book adaptation instead. The movie in question was The League of Extraordinary Gentlemen, based on the graphic novel co-created by Alan Moore, which would not only be a critical and financial flop but would also wind up being the last film of Norrington's career.
In general, Stephen Norrington wound up having as many unrealized projects as directing credits, as he was at various points attached to Blade II, Shang-Chi, Akira, Freddy vs. Jason, The League of Extraordinary Gentlemen 2, Clash of the Titans and The Crow remake, with the last of those being only a few years ago.
More than anything, the remarkable thing about the development of Ghost Rider is how long it took to come together despite all of the major elements in place. We've rarely seen that in the movies we've covered for Script to Pieces, as things are almost always delayed by rotating creative teams or changes of hand at the studio level. Yet Mark Steven Johnson and Nicolas Cage came onboard in 2003 with the movie prepping for a 2004 release, and yet it was not released until 2007. So what causes a delay that drastic?
Usually, delays of that length of time are bogged down by intense behind-the-scenes drama, controversy, or expensive re-shoots, as has seemed to be the case with the long-delayed X-Men projects Dark Phoenix and The New Mutants. None of that appeared to be the case for Ghost Rider, with the most direct reason being that Johnson and Sony were apparently so intent on having Cage star in the movie that they waited over a year for him to become available after he wrapped filming on The Weather Man. Still, the feature wrapped photography in June of 2005, leaving plenty of time for a 2006 release, but Sony pushed it to February of 2007 to avoid overstuffing an already crowded release calendar.
Eventually, Goyer's initial ideas were reworked for the film's loose sequel—again starring Cage—Ghost Rider: Spirit of Vengeance. Like the first, it was written for an R rating that it did not ultimately wind up receiving.