In August and September of 2021, Wicked Horror brought readers the story of Randy Kraft–better known by his moniker the "Scorecard Killer"–undoubtedly the most sadistic killer in California's history. After pulling him over for driving erratically on Interstate 5 in Orange County, police conducted a search of Kraft's vehicle and found a dead body in the passenger seat, tranquilizers, alcohol, and a coded list referring to as many as 61 murders. Following his 1989 conviction on 16 counts of murder, Kraft has maintained his innocence and has not been cooperative with providing any information on the 5 John Does he is linked to and 18 additional entries on his "scorecard" that have not yet been linked to any victim (some were "2 in 1"; ie, possibly 2 victims to one entry on the list).
Now, after almost 43-years (thanks to genetic testing) one of Kraft's John Does has been identified as 19-year-old Keith Anthony Jackson. There is currently little media coverage on this discovery. But the information on John Doe 2475UMCA on The Doe Network and Unidentified Wiki has marked him as identified and fitted with Keith's information.
Keith Jackson's family last saw him on August 6th, 1979, when he left his home in Manchester, England to travel to the Los Angeles, California area on a solo vacation. According to the Charley Project, Keith's trip was only meant to last six to seven weeks. In late August, he called home to talk about his trip to Disneyland in Anaheim, California. He didn't indicate anything was wrong. Keith never returned home and was never heard from again. His father placed ads in Los Angeles area newspapers asking for information, but to no result. In December of 2021, Keith was formally identified as the John Doe discovered in Long Beach, California in 1979. Based on where he was from and his presumed accent, it is assumed that Keith represents the "England" entry on Kraft's list.
While it is a worst-case scenario situation, hopefully this identification brings Keith's family some sort of closure. Kraft remains alive in prison and uncooperative in identifying additional victims from the scorecard, including the four following John Does he is loosely connected to:
Laguna Hills John Doe aka John Doe 2427UMCA
The Laguna Hills John Doe was a young man whose body was discovered on the side of a road in Laguna Hills, California on September 14th, 1974. He was unclothed and had no distinguishing markings or scars. But had a "recognizable" face at the time of his discovery. He had died in an accident, the details of which are unclear, about three days prior to being discovered. The Laguna Hills John Doe was a Caucasian male, between 18 to 25 years old, with blond/ strawberry blond hair roughly 8-10 inches in length. He was about 6′ 0″ tall and weighed approximately 175 lbs. His entry on the Doe Network has described him as "well nourished" and referenced he had restorative dental work on teeth 3, 14, 19 and 30. This could suggest he was either a runaway or, like victims Keith Jackson or Michael Sean O'Fallon, he was on some sort of vacation and relied on hitchhiking. He has been excluded as being the following missing persons; Christopher King, Peter Joseph Bonick, Timothy McKeran, Robert Perry and Kenneth Hun. The investigating agency is the Orange County Sheriff's Department (714-647-7000).
Long Beach John Doe (1978) aka John Doe 1392UMCA
*UPDATED IN JANUARY OF 2023*
44 years after his death, the teenager formerly known as the Long Beach John Doe has been identified as 15-year-old Kenneth Nevada Williams. The identification was announced on December 14th, 2023. During an interview with ABC7, Kenneth's older sister, Roxanne, spoke fondly of her little brother and recalled how he would often run away from their La Puente home. "He wanted to live in the city and go to clubs and have fun and he just … he wasn't into drugs or anything like that, but you know, bright lights, big city," said Roxanne. Kenneth was never reported missing. The Williams family assumed Kenneth started a new life somewhere. Although they did attempt to track him down over the years and even hired a private investigator at one point.
Kenneth Williams' body was discovered in the early morning hours of June 3rd, 1978. He was found face down on a sidewalk of Division Street, half a block east of Corona Street in Long Beach, California. He had been deceased less than 24 hours. Police on the scene believed he was dumped from a moving vehicle. While it was originally assumed he died of an overdose, an autopsy revealed he was actually strangled to death. Kenneth was also found with a faded stamp on the back of one of his hands that read "PAID". This suggests he may have attended a party, concert, or bar the night of his death.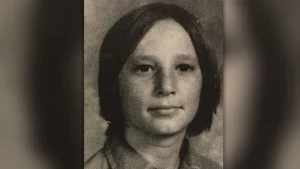 While serial killer Randy Kraft–better known by his moniker the "Scorecard Killer"– was initially a suspect in this case, a press release from the Long Beach Police Department stated that, despite considerable circumstantial evidence, Randy Kraft is no longer a person of interest in this case.
Anyone with information regarding the 1978 murder of Kenneth Nevada Williams or his whereabouts from Oct. 27, 1977, to June 3, 1978, is urged to contact the LBPD Homicide Detail, Missing Persons Section at (562) 570-7246.
Bell John Doe (1979) aka John Doe 1401UMCA
On September 19th, 1979, Bell John Doe was discovered on the bed of the Los Angeles River just north of the Patata Street overpass in the city of Bell, California. His cause of death is unknown, but it was determined he had been dead only a few hours prior to his discovery. He had a "recognizable" face. A postmortem photo is available online for him as well (major trigger warning). Bell John Doe was found wearing blue slacks, a Hawaiian print shirt from K-Mart, a brown leather belt, white socks with a red stripe at the top, and underwear.
Bell John Doe was a Caucasian male, between 15 to 25 years old, with short, thin brown hair and brown eyes. He was 5'8″ feet tall and weighed about 129lbs. For some reason his entry on the Doe Network makes a point to acknowledge that his Appendix was present. Bell John Doe has been excluded as being the following missing persons; Donald Rexroth, David Schwarzchild, Lawrence "Larry" Colton, Titanic Hagen, Mitchel Weiser and Robert Keck.
Anyone with information should contact the Los Angeles County Coroner and reference case number 79-11760.
Marion County John Doe (1980) aka John Doe 1281UMOR
The Marion County John Doe was a murder victim discovered on July 18th, 1980, in Marion County, Oregon. He had been killed by strangulation roughly 2 or 3 hours prior to his discovery. It is believed this victim is the "Portland Elk" entry on Kraft's scorecard. His blood contained 0.06% of alcohol and diazepam. His bootlaces and belt were missing, and his pockets were turned inside out which suggests he was also robbed. The Marion County John Doe was found wearing a red T-shirt, Wrangler blue jeans, briefs, socks, and brown leather Moccasin toe boots. He was a Caucasian male, between 35 to 45 years old, with brown, balding hair and blue eyes. He wore a mustache. He was 5'6″ tall and weighed 160lbs. The Marion County John Doe has been excluded as being the following missing persons; Edward Nye and David Thomson. The investigating agency is the Oregon State Police (503-378-3720).