Often, the public is told of cases falling through the cracks of the criminal justice system. However, the particularly devastating case of Robert Christian Hansen was a travesty of justice that did not slip through a crack. It was all but shoved through a hole.
As early as 1971, Alaskan authorities knew of Hansen's proclivity for kidnapping and sexually assaulting women. He was arrested twice in December of that year; first for the abduction and attempted rape of an unnamed woman and the rape of a sex worker. After pleading no contest to assault with a deadly weapon–with the rape charge being dropped as part of a plea deal–Hansen was sentenced to five years. He only served six months. Unbeknownst to authorities, his killing spree would begin in 1973 and by the end of his decade long murderous rampage, as many as 17 (possibly 21) women would be dead.
Much like Gary Ridgway, Hansen targeted society's most vulnerable, primarily sex workers and exotic dancers hoping to earn enough to support themselves and their families. Horrifyingly enough, the "Butcher Baker" upped the ante in his modus operandi, which often included abducting his victims, holding them hostage, and 'releasing' them into a secluded, wooded area so he could hunt them down like wild animals. After his arrest, Hansen's home was found to contain an aeronautical chart with 37 little "x" marks on it. Many of these marks matched sites where prior bodies had been found (others were discovered later at the locations marked on Hansen's murder map). Even with such damning evidence presented to him, Robert Hansen took every opportunity to minimize the weight of his actions; both those alleged and those to which he confessed.
It was prosecutor Frank Rothschild who boiled Hansen's heinous character down best during, arguably, the greatest courtroom speech of his career. It was before the honorable Judge Moody during the sentencing hearing for the "Butcher Baker" on February 27th, 1984. "Your Honor, before you sits a monster, an extreme aberration of a human being. A man who has walked among us for seventeen years, serving us donuts, Danish, and hot coffee, all with a pleasant smile. Mellow, mild-mannered, bespectacled, Bob the baker. A family man. A man so cunning, so clever, that his friends and acquaintances are in shock at what he now admits to before this court. Not even his wife of twenty years had any idea of his dark, evil side."
Rothschild continued, "His crimes numb the mind. Hearing him tell of his crimes, which we did last week for ten to twelve hours, sapped the body of energy, it sapped the spirit. But the story must be told, for our community wants to know how is it that this man got away with these crimes all these years and how it is that we finally caught him. His manipulations are immense. And while he doesn't admit it, it's obvious from reading through and looking at where things started, and where the women ended up, he hunted them down, Judge. He let them run a little bit, and then he enjoyed a little hunt, just like with his big game animals…They weren't human beings to him."
Hansen is known to have sexually assaulted over thirty women in Alaska. Out of his suspected 17 murder victims, he was only formally charged with four of the deaths and the kidnapping and assault of one survivor. This resulted in a sentence of 461-years in prison without the possibility of parole. Rather than devoting any more attention to this serial offender, let's focus our attention back to those who deserve it; the women that Hansen murdered.
The following list is a record of the victims Robert Hansen was convicted of attacking and killing.
"Eklutna Annie"
The Jane Doe known as Eklutna (pronounced ee-kloot-nuh) Annie was a young woman whose body was discovered in a shallow grave off Eklutna Lake Road on July 21st, 1980. The date she went missing is unknown, but it is suspected she was killed at least one year prior to her recovery. She is believed to have been between 16 and 25 years of age. Eklutna Annie was described as having a very small frame. It was determined she stood between 4'11" and 5'1″ and had long, light brown hair with a red tint. Her ears were pierced. She was Caucasian with possible Native American admixture.
Eklutna Annie was found wearing a brown leather jacket, a light-colored knit sweater (possibly white, beige, or light gray), jeans (description and size unavailable), and red, knee-high, high-heeled boots with a nylon zipper on the side. She was also found with some jewelry, including a wide copper bracelet with a stamped flora design and three turquoise stones, a turquoise and brown shell necklace with a heart pendant and twisted metal bead spacers. Gold-plated twisted metal hoop earrings. A white shell ring with a brown inset ring. Gold-plated ladies' chain-linked Timex wristwatch with a brown face and white hands was located near her remains. Salem brand matches were found in the pocket of the jacket, suggesting she may have been a smoker.
Robert Hansen disclosed during his confession that she was either an exotic dancer or a sex worker, but this claim has not been confirmed. While Hansen stated that Eklutna Annie may have mentioned coming from Kodiak, however, authorities have reason to believe she may have come to Alaska from California.
To date, the following missing persons have been ruled out as being Eklutna Annie; Megan Emerick, Karen Evan, Roxane Easland, Andrea Altiery, Renee Wade, Peggy Reed, Sherry Roach, Aleca Manning, Teresa Davis, Linda Adams, Laurie Partridge, Anne Manchester, Belinda Kay Vanlith, Simone Ridinger and Joanna Jenkins.
Anyone with information regarding the identity of Eklutna Annie is encouraged to contact the Anchorage Police Department (907-786-8900). Her agency case number is 1980-45262.
Joanna Messina
Little is known about 24-year-old Joanna Messina's early life. It is also unclear why she abruptly wandered west with little more than her beloved German Shepard by her side. But that's exactly what happened sometime in 1980. Without much of a goodbye Joanna left behind her job as a nurse, her husband and family in New York and hitched a ride to The Last Frontier state. Her reasoning for picking Alaska is a mystery. Perhaps she was running from something. Or could it be that Joanna, like so many before her, had come to Alaska seeking something? A change from the mundane of her day-to-day routine, something different and exciting? Or just something far more peaceful and quiet compared to New York?
Either way, when she arrived in Seward–a port city best known for its stunning hiking trails–Joanna was broke and hungry and had no apparent plan in mind. By the time she got a job at a local cannery, she had assumed the alias of Joanna McCoy. For a time, Joanna was reportedly living in a boarding house owned by a former veterinarian and his wife. Joanna was apparently pleased with her living conditions and spent most of her free time in her room reading. Multiple visitors of the boarding house remarked how she was rarely seen without her overprotective German Shepard. During her short time in Seward, Joanna seemed to have made more enemies than friends; including the manager of her boarding house, who reportedly had a large collection of guns. Perhaps this was the reason Joanna moved out of the boarding house, opting to live in a tent in a nearby campground.
Joanna Messina was last seen on May 19th, 1980. During his confession, Robert Hansen confided that the two met on the docks in Seward, they struck up on a conversation so pleasant that Hansen invited her to dinner. Afterwards he claims that Joanna propositioned him multiple times. This apparently surprised and offended him because Hansen believed she was developing genuine feelings for him. Nothing in Hansen's story has been corroborated, including the accusation that Joanna Messina ever participated in sex work.
Sherry Morrow
Anchorage native Sherry Morrow, like many of Robert Hansen's victims, were drawn to the seedier areas of Alaksa for the easy money. Little has been made publicly available on her early life but by 1981 Sherry was 23 years old and working as an exotic dancer at the Wild Cherry on East Fourth Avenue. As a sex worker, Sherry used aliases such as Sherry Graves or Georgia. It was Sherry's boyfriend, Dale Yonkoske, that reported her missing on November 23rd, 1981. Yonkoske reported to A.P.D that he dropped Sherry off in front of the Wild Cherry at approximately 11:30pm on November 16th.  He went on to explain that she had plans to meet with a friend named Lisa, stay the night at Lisa's house and then go to a doctor's appointment the following day.
Yonkoske made contact with Lisa who confirmed that Sherry stayed the night at her house. But a check in at the doctor's office revealed that Sherry did not show up to her November 17th appointment. Sherry was last seen wearing silver wire frame glasses, blue jeans, and a baby blue ski jacket with darker blue trim on its shoulders and a gold necklace with an arrowhead pendant; a good-luck charm from Yonkoske that she never took off.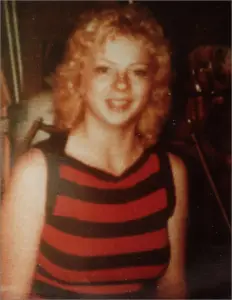 Paula Goulding
There is little publicly known about 31-year-old Paula Goulding. What information that is available suggests that the last few years of her life were incredibly difficult. Born on June 4th, 1951, in Coconino County, Arizona, Paula came to Alaska from Kona, Hawaii. For a time, she worked as a secretary in Fairbanks before moving to Anchorage to work as an exotic dancer at the Great Alaska Bush Company. According to accounts detailed in Walter Gilmour and Leland Hale's book Butcher, Baker; Paula was very bashful compared to the other dancers at the club. "She had never danced before. It was her good looks and eagerness that got her work. Still, dancing nude did not come easily to her. For the first week she only danced topless." This drastic career change could suggest Paula was in the midst of some kind of financial strain. Unfortunately, Paula's somber story did not end with her death. In her October 18th, 1983, Anchorage Times obituary, it has Paula listed as being survived by no one. Either by her own accord or a series of deaths, it would seem Paula Goulding was all alone in the world by 1983.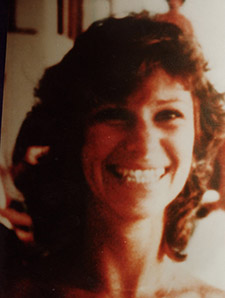 Cindy Paulson
Survivor Cindy Paulson- formerly known as the pseudonym Kitty Larson in previous publications- was only 18 years old when she had her terrifying encounter with Robert Hansen. Deciding not to let the brutal events of June 13th, 1983, define her, Cindy went on to lead a quiet life. She would marry and would have three children by 2013; the same year the movie based on her life story would come out. During the early stages of production for The Frozen Ground, Cindy was willing to sit with the actress cast to play her, Vanessa Hudgens. Hudgens spoke with Collider about the experience, "She gave me an extremely solid foundation and told me her earliest memories that she had until where she is to this day. Being able to take those and meditate on them myself and make her memories my own memories put me in the right head space. It became very accessible to me."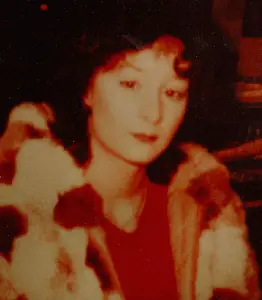 Research Sources: