Wicked Horror is happy to bring another giveaway opportunity to our wonderful readers! To celebrate the launch of their new online store, Woodhaven Media has partnered with us to offer a bundle pack of an official Woodhaven Media t-shirt (pictured above) AND a DVD copy of their film, Almost Mercy, to one lucky winner! Read on to find out to enter and win!
Woodhaven Media is a New England-based production company that has put out five feature films (plus one currently in post-production) and several short films. They offer services not only in production, but also post-production, production counseling, and scriptwriting/adaptation. Films in their lineup include Self Storage with Eric Roberts and Michael Berryman; Inkubus with Robert Englund and John Forsythe; and Army of the Damned with Tony Todd and Michael Berryman.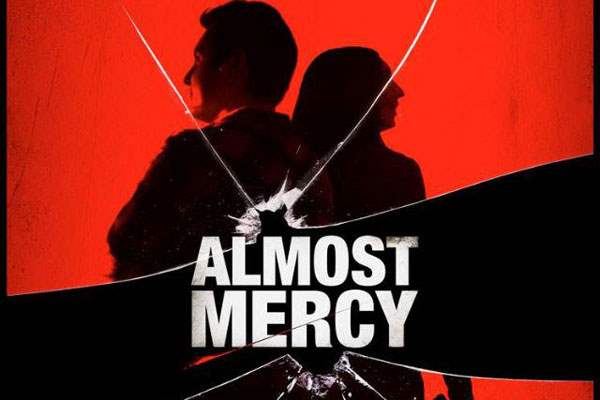 Almost Mercy is a 2015 film that stars horror icons Kane Hodder and Bill Moseley. It is directed by Tommy DeNucci and written by DeNucci and B. Nolan. Synopsis: "Jackson and Emily aren't like the other kids. Two burgeoning sociopaths on the brink of total meltdown. Ticking time bombs seeking revenge. Who will unravel first?"
To enter the giveaway and get your free DVD copy of Almost Mercy and a Woodhaven Media t-shirt, all you have to do is send an email to Wicked Horror contributor Michele Eggen at seeno_evil63@yahoo.com with the subject line "Woodhaven Giveaway." Please include your FULL NAME and a VALID MAILING ADDRESS in the body of the email. The contest is now open, but you only have until midnight on Thursday, July 27 to get your entries in, so don't wait! The winner will be chosen at random. Please note that this giveaway is only open to our readers in the US.
Check out Woodhaven Media's website here and follow them on Instagram at @Woodhaven_Media for more information!