It's been, quite literally, years since Amityville: The Awakening was first announced, with the release date pushed back multiple times since 2014(!). Now, it seems, we might actually be about to get it. Finally.
The "terrifying revival of the popular franchise" (ahem) will debut exclusively, for FREE, for a limited time on Google Play from October 12, 2017.
A limited theatrical release from Dimension will follow on October 28, 2017, just in time for Halloween (er, watch out, Jigsaw).
Considering the last release date was January, then April, of this year, at least we don't have to wait another twelve months. The movie has had a rough time in general, undergoing title changes, an indefinite drop from the distributor's release schedule and has also been re-cut to achieve a PG-13 rating (never a good sign, is it?).
The film was initially planned for a January 2, 2015 release but was inexplicably pulled from Dimension's release schedule. Then, Jason Blum explained that his production company was still working out the details of post-production with Dimension. Then, after being bounced around a bit, the feature secured an April 1, 2016 release date. It was then reported that the picture had officially received an R-rating from the MPAA. But not too long after that, it was resubmitted for a PG-13 certificate. Next, it was bumped to January 6, 2017 and as of now, it appears to have been indefinitely delayed once again.
The official synopsis is as follows:
Belle and her family move into a new house, but when strange phenomena begin to occur, Belle begins to suspect her Mother isn't telling her everything and soon realizes they just moved into the infamous Amityville house
Amityville: The Awakening is helmed by Franck Khalfoun (Maniac 2012). It stars Jennifer Jason Leigh (The Hateful Eight), Bella Thorne (Scream: The TV Series), Taylor Spreitler (ABC Family's Melissa & Joey), McKenna Grace (Gifted) and Cameron Monaghan (Vampire Academy).
If that doesn't whet your appetite, check out this photo of Thorne all Gothed up and giving major side-eye. What does it mean!?
I dunno about you guys, but as someone who willingly sat through You Get Me (and didn't hate it), I'm sold.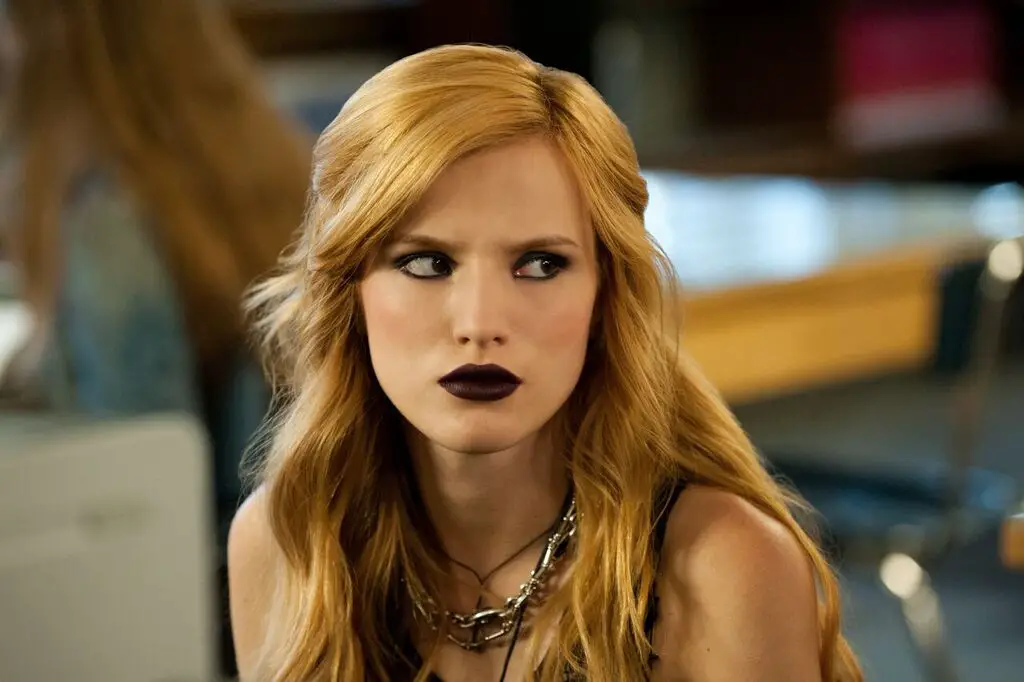 Stay tuned to the site for our review a bit closer to the time.