It's been a little while since any news has been forthcoming about Annabelle 2, the hugely-anticipated, upcoming sequel to Conjuring spin-off, and mega-hit in its own right, Annabelle.
Now, thanks to director David F. Sandberg, we have the very first, behind-the-scenes image from the filming of the movie.
Sandberg (@ponysmasher on Twitter) also teased, alongside the image, that we should "get ready for an announcement teaser tomorrow!"
Prepare yourselves for that, but in the meantime, check out the pic below.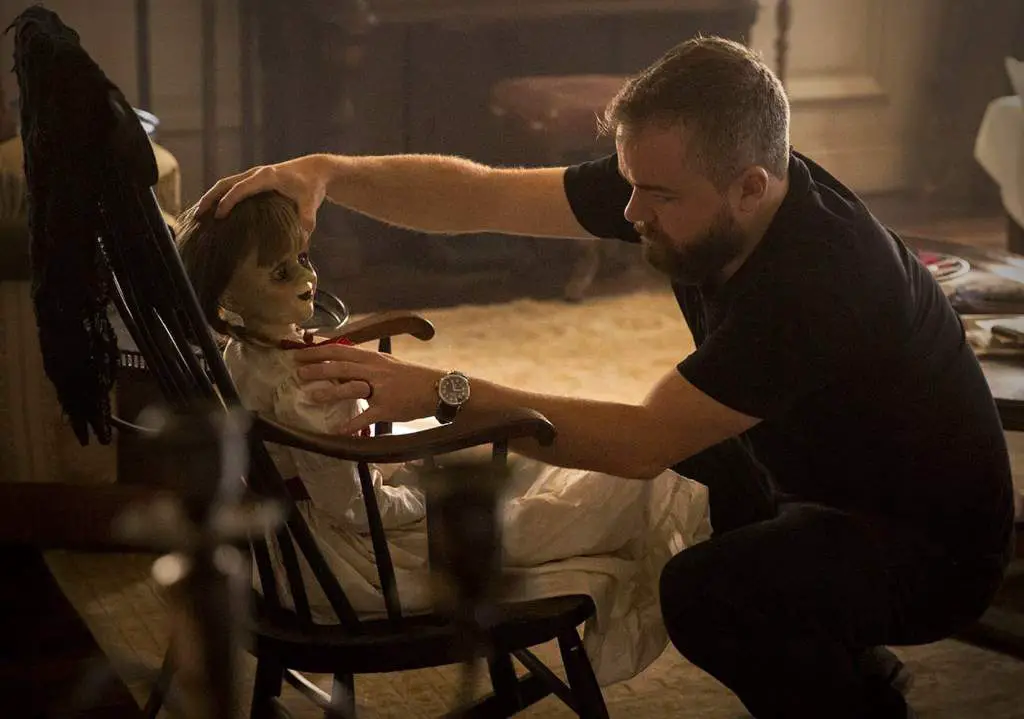 Anticipation for Annabelle 2 is high, particularly considering Sandberg's recent description of Annabelle 2 as "The Godfather II of creepy doll movies".
The director (who helmed this year's hit Lights Out) is currently filming on location in Los Angeles. The cast includes; Stephanie Sigman (Spectre), Lulu Wilson (Ouija 2), Lou Lou Safran (The Choice), Samara Lee (The Last Witch Hunter), and many more.
The flick is being produced by the team behind The Conjuring 1 & 2 and Annabelle, Peter Safran and James Wan. Gary Dauberman, who penned the screenplay for Annabelle, also wrote the second installment. The original was made for a budget of $6.5 million but went on to take in a grand total of $246 million, worldwide.
Annabelle is a spinoff tale that builds upon the story of a possessed doll which was established in James Wan's super hit The Conjuring. The film tells the story of the Form family. A well-meaning husband thinks that he has found the ideal gift for his pregnant wife and unborn child–a vintage doll. But when the couple's home is invaded by cult members, the expectant mother and her husband begin to notice that the cultists have left something behind and whatever it is appears to be living in the doll.
This follow-up effort will chronicle the plight of a doll maker and his wife, who take in a nun and a group of orphans some twenty years after the death of their own daughter. Naturally, the new house-guests attract the ire of one of the doll maker's creations.
Annabelle 2 hits theaters on May 19th, 2017.