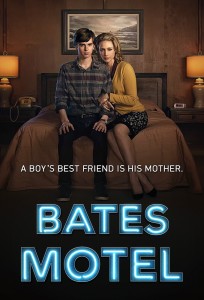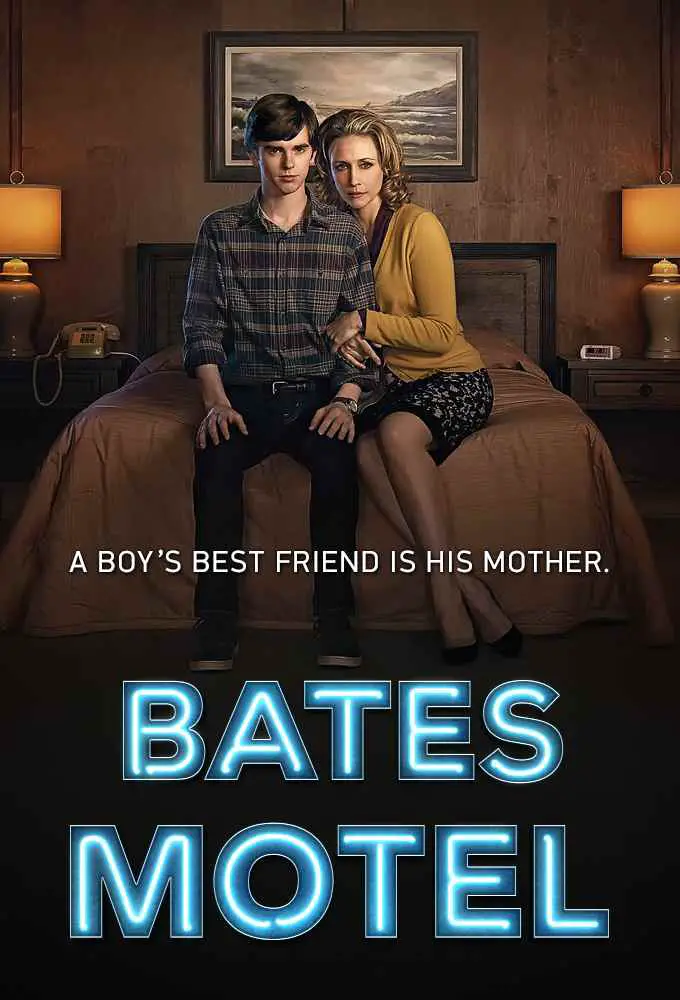 We have just received word from our A&E rep that 
Bates Motel 
will indeed make its return to television in March. We have the official details on the series' third season premiere and more after the break. Head inside and take a look!
Bates Motel tells the origin story of Norman Bates as a teenager, prior to the events depicted in Alfred Hitchcock's Psycho. The series focuses on Norman's transformation into the cinematic monster fans know so well.
According to the network, the popular Psycho origin series will run the debut episode of its third season beginning March 9th. It will run in the 9:00 PM time slot and be followed by the series premiere of The Returned. 
"Bates Motel returns for a gripping third season filled with family strife, murder and mystery lead by Vera Farmiga (Norma) and Freddie Highmore (Norman). This season focuses on the evolution of the Bates family and dives head first into Norman's waning ability to stay in denial about what's happening to him and the lengths he will go to gain control of his fragile psyche. The dramatic events of last season leaves Norma (Vera Farmiga) reluctantly more aware of Norman's mental fragility and is fearful of what he is capable of.  From executive producers Carlton Cuse ("Lost," "The Returned") and Kerry Ehrin ("Friday Night Lights," "Parenthood") "Bates Motel" serves as a contemporary prequel to the genre-defining film Psycho and provides viewers with an intimate portrayal of how Norman Bates unravels through his teenage years." 
"After a blissful summer of closeness with his mother, living within the safe confines of home and the Bates Motel, Norman's fears about what really happened with Blaire Watson resurface and Norma questions what really happened.  Forced to look at the truths about Norman for the first time, their deeply intricate relationship continues to evolve. Norma finds herself turning to the other man in her life, Norman's half-brother, Dylan (Max Thieriot) and begins to rely on him in ways that she never expected. This relationship inevitably triggers jealousy in Norman and a new kind of love triangle between Norma and her two sons erupts. Estranged brother and uncle, Caleb (Kenny Johnson) returns to haunt the family throughout the season challenging the family bond even further. Pressures of the outside world take a hold of the family when newcomers Kevin Rahm ("Mad Men," "Desperate Housewives"), Tracy Spiradakos ("Revolution") and Ryan Hurst ("Sons of Anarchy") arrive at White Pine Bay. After a summer of living at the Bates Motel, Sheriff Romero (Nestor Carbonell) and Norma have grown closer but there will always have that troubling question mark surrounding Norman. Something doesn't feel right, but spite of his instincts, Romero finds himself continually drawn back to the Bates family — and to Norma. Emma (Olivia Cooke) also determined to find out what is happening to Norman becomes more emboldened, fearless, goes after the things she wants. Familiar face, Bradley (Nicola Peltz) returns to surprise the family and digs up old memories."