The Electric Zombie website is launching and or relaunching a whole slew of Friday the 13th inspired merchandise. They have put together a series of T-Shirts, posters, resin ball molds, and more! Among the new items are a baseball shirt with Jason's mug, a Jason Takes Manhattan poster, and a shirt that reminds you not to be a dead f**k!
Among the returning items are the Jason Bond shirt, the classic hockey mask T, and a portrait design inspired by Jason Goes to Hell. In addition, there will be a very limited quantity of Deadhead balls made available. They are inspired by the Madballs craze of years past and this time around, they are made from rubber instead of resin so they will actually bounce!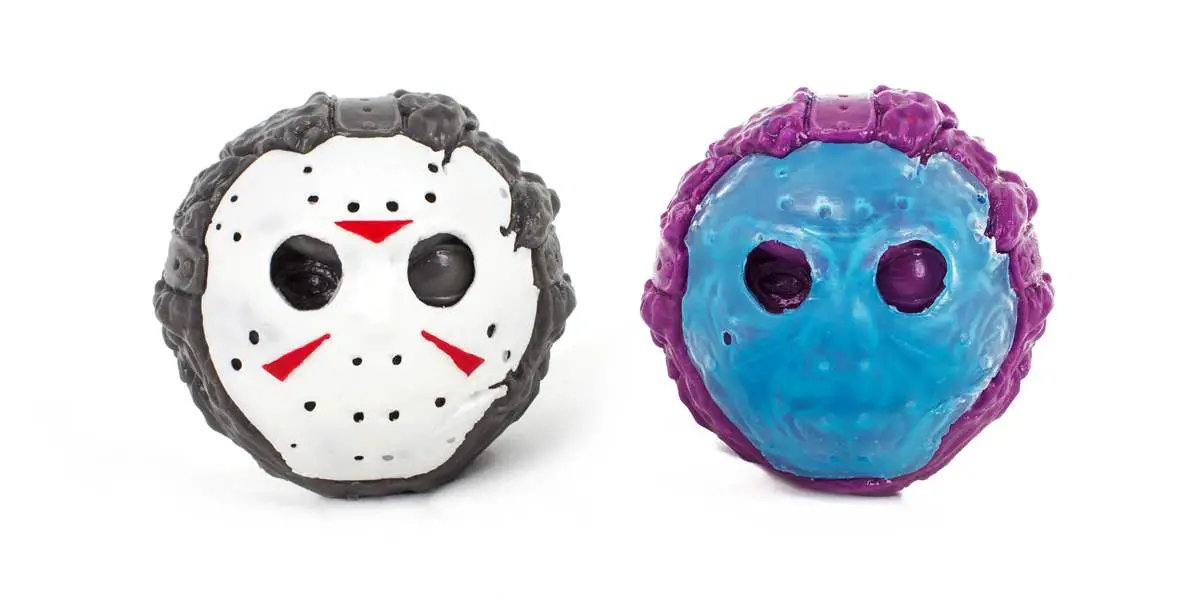 The items go on sale at 12:01 AM on Friday, March 13th. The Deadheads sold out in under two hours the last time they were put up for sale on the site, so if that is your thing, you will want to act quickly!
"To me, Friday The 13th is like Christmas," states Electric Zombie owner Kyle Crawford. "There's magic, everyone is eating Christmas dinner and opening gifts, except on this day, it's eating popcorn and watching someone get hacked up by a dude in a hockey mask. This year we have 3 of them, and I want to make sure that everyone is celebrating – and doing so in style."