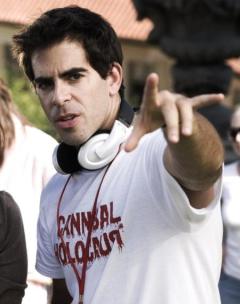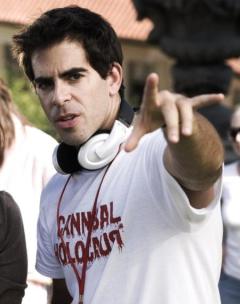 The upcoming Knock Knock has had our attention for some time, so it's nice to know that the film is finally getting a world premiere. The title will screen via the genre film themed Park City at Midnight programming segment of Sundance. According to the Sundance website, more details regarding specific dates and times of the films being screened at the festival will be announced later this month. Stay tuned and we will keep you apprised as we learn more about the premiere. Hopefully Knock Knock will find distribtuion during its run at the festival so we are all able to check it out sooner rather than later. Perhaps this will see some urgency attributed to the release of Green Inferno. At least we can hope.
Knock Knock explores what happens when a happily married man family man sees two young women abruptly entering his life while he is home alone for the weekend. The ladies turn what once may have been his ultimate fantasy in to what is sure to become his greatest nightmare.
Knock Knock stars Keanu Reeves (The Devil's Advocate) in the lead role. It will also feature supporting performances from Ignacia Allamand, and Colleen Camp Eli Roth co-wrote and helmed. The script was co-penned by Guillermo Amoedo and Nicolas Lopez, the same team with which Roth co-wrote The Green Inferno.