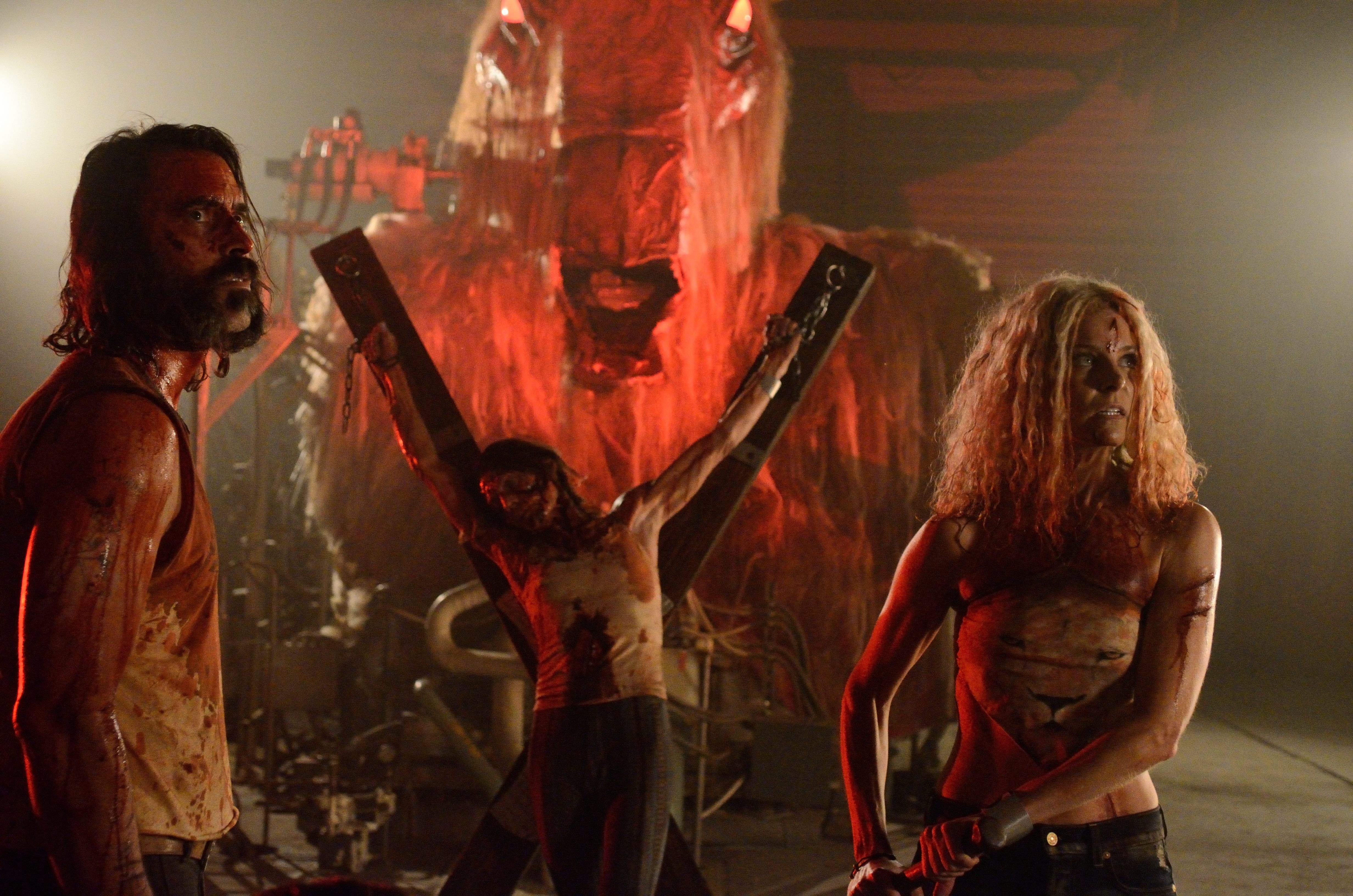 Frightfest continues its hot streak as the biggest and best horror festival in the UK with yet another killer lineup for its 2016 event – arguably the strongest yet.
Right off the bat, we've got Rob Zombie's hugely-anticipated killer clown shocker 31 and Adam Wingard and Simon Barrett's latest collaboration (the trailer for which is currently spooking up a storm on social media), The Woods, which are two of the most anticipated genre movies of the year, and major coups (not to mention must-) for the fest.
Opening night sees the European premiere of Sean Brosnan's My Father Die, "an ultra-stylish, uber violent revenge thriller" that is also his debut feature. Closing night is the UK premiere of Train To Busan, from South Korean director Sang-ho Yeon.
Frightfest has nabbed quite a few world premieres this year, from all over Europe, including Italy's Monolith and The Windmill Massacre from The Netherlands, while the US is well-represented as usual by Knucklebones and Enclosure, among many others.
South America storms the board with no less than seven movies on the 2016 roster; including Daniel de la Vega's White Coffin (co-written by Late Phases director Adrian Garcia Bogliano), Patricio Valladres' Lovecraft-inspired Downhill and Francesca, which represents a Buenos Aires take on the classic giallo.
Fans will also be treated to a whopping twelve UK world premieres for homegrown flicks such as; Jon Ford's Offensive, Ben Parker's The Chamber and Andy Edward's hilariously-titled Ibiza Undead. Five of this selection also make up Frightfest's exciting 'First Blood' strand, in which British directors are given a chance to shine with their debut efforts.
Other highlights include; Cody Calahan's Let Her Out, described as "this year's most ferocious possession movie", as well as Todd Williams' much talked-about Stephen King adap Cell, which stars Hollywood A-listers John Cusack and Sam Jackson, Darren Lynn Bousman's graphic novel inspired Abbatoir, "zombie theme park hell ride" The Rezort, the Dominic Monaghan-starring Pet and The Master Cleans, which features Anna Friel and Jonny Galecki (The Big Bang Theory).
The Discovery Screen strand is loaded with interesting oddities, rarities and indie fare as per, including a restoration of Shelden Renan's controversial doc The Killing Of America, cursed silent movie Fury Of The Demon and the darkly hilarious ghost-busting of Another Evil.
Elsewhere, fans can sink their teeth into Tim Reis's slimy creature feature Bad Blood: The Movie, enjoy bad taste shenanigans aplenty in Night Of Something Strange, chortle at the 'goriously' insane Attack Of The Lederhosen Zombies and thrill over the "eye-popping shocks" of Found Footage 3D.
There's also a special encore airing of Abner Pastoll's hugely-popular Road Games, ahead of its Frightfest Presents DVD release, which includes a live, interactive commentary with the director. Fans can also catch Sean Byrne's The Devil's Candy, which was a breakout hit at Frightfest Glasgow earlier this year.
On this year's monster lineup, Frightfest co-director Alan Jones enthused:
"For seventeen years now, Frightfest has led the way through landmark changes in the genre, altered perceptions of fandom and embraced the revolutions in platforms and distribution models. It continues to do so this year with a breathtaking selection of genre attractions with the widest appeal and breadth of focus.  We stand out because we stand for something special – a one-stop road-map through everything you need to see to be totally up to speed with what the next year in horror fantasy will be all about."
This year's special events, retrospective programme, special guest list and the Short Film Showcase entries will be announced in the coming weeks.
We'll keep you posted.
The full festival line-up of films for Frightfest 2016 can be located on their official site, where all ticketing information can also be found. Festival and day passes for this year's event go on sale Saturday, 2nd July at 12PM GMT. Single tickets will go on sale from Saturday, 23rd July. Wicked Horror will be bringing you all the need-to-know info from this year's festival once again, so stay tuned.