Self-proclaimed 'Expendables Of Horror' Death House has just dropped an awesome, old-school, eye-popping new poster and we've got it for you to drool over, right after the jump, courtesy of Dread Central!
Death House is a veritable who's who of horror vets, including the late Gunnar Hansen (who will make an appearance, albeit digitally rendered), who also came up with the concept for the flick.
The picture's impressive cast also includes; Kane Hodder, Lloyd Kaufman, Sid Haig, Bill Moseley, Tony Todd, Felissa Rose, Tiffany Shepis, Adrienne Barbeau, Barbara Crampton, and so many more.
It was initially widely reported that Robert Englund, Doug Bradley, and Danny Trejo would also appear but as of this posting, those actors are not listed on any of their IMDb pages and none of their names grace the poster.
The project is being directed by B. Harrison Smith, who also adapted Hansen's original idea for the screen.
The one-sheet is suitably nuts, to complement its crazy cast. Check it out for yourself below.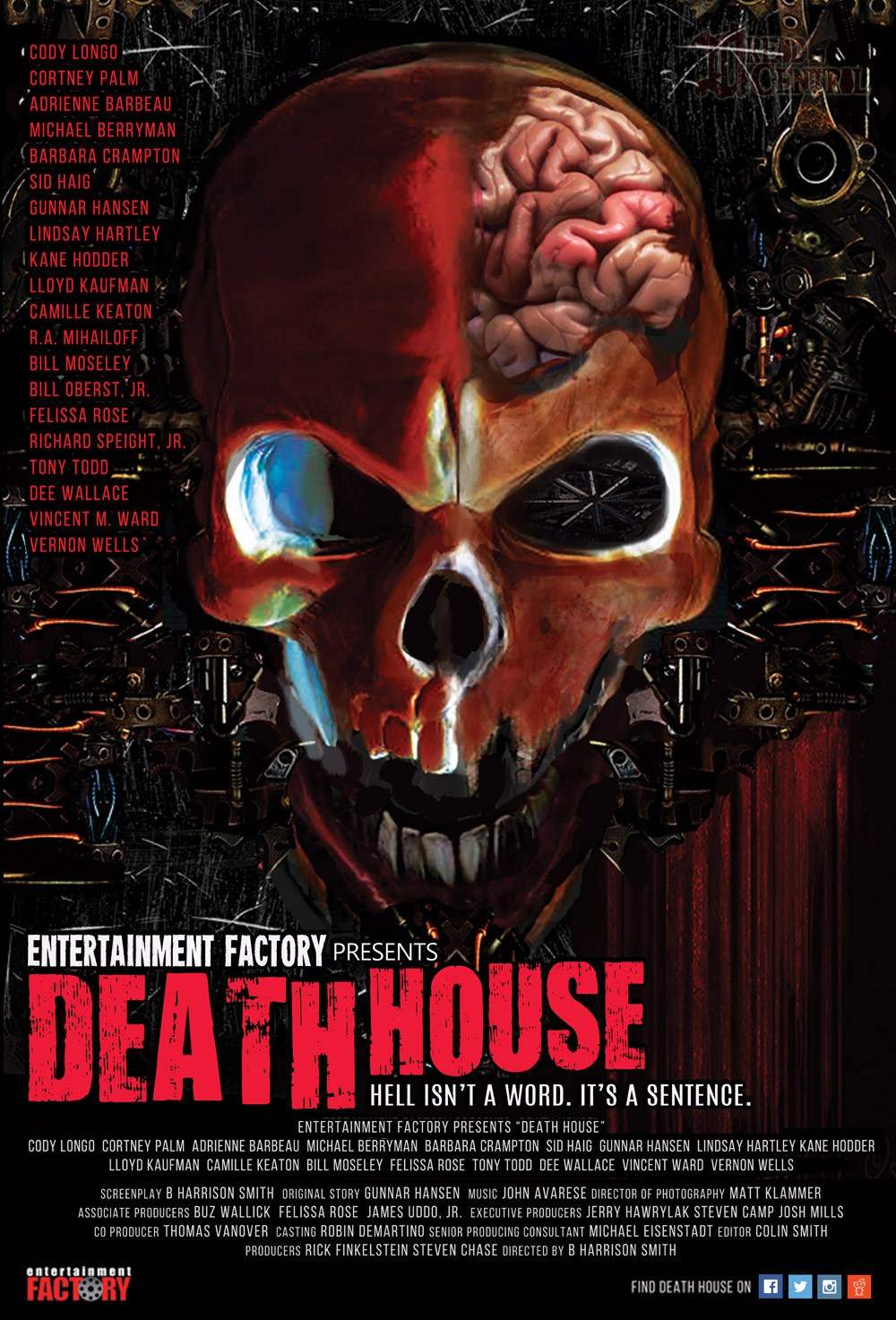 Death House centers around a top secret, underground government facility (appropriately housed at Area 51) that serves as home to the dredges of society. The worst of the worst. Prisoners are locked up there and the key is subsequently thrown away. However, things go awry when a group of prisoners stage an escape and wreak much havoc after gaining their freedom.
The movie is targeting a release sometime in 2017.
We'll keep you posted on updates as they become available.