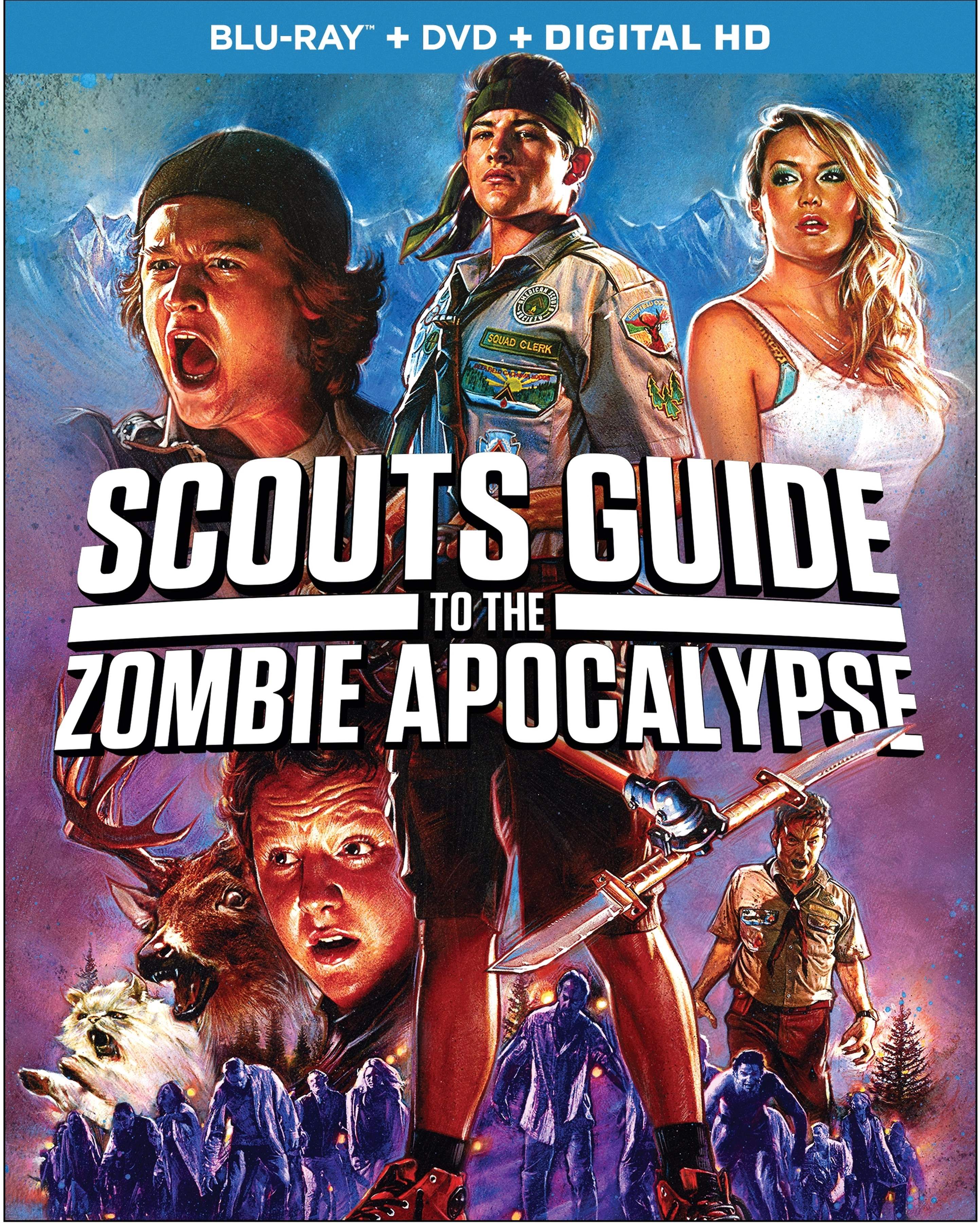 Welcome to the new year, readers! Wicked Horror is treating you once again by partnering with Paramount to offer yet another opportunity for you to win a free Blu-Ray! This time the giveaway is for the horror comedy
Scouts Guide to the Zombie Apocalypse
! The film that is "wall-to-wall laughs, thrills and chills" is available on Blu-Ray Combo Pack and DVD on January 5.
"Three scouts and lifelong friends join forces with on badass cocktail waitress to become the world's most unlikely team of heroes. When their peaceful town is ravaged by a zombie invasion, they'll fight for the badge of a lifetime and put their scouting skills to the test to save mankind from the undead. Comedy veteran David Koechner (Anchorman: The Legend of Ron Burgundy) stars alongside Tye Sheridan (Mud), Halston Sage (Neighbors), Patrick Schwarzenegger (Grown Ups 2), and Cloris Leachman (Young Frankenstein) in the movie critics are calling a "fast-paced and funny adventure" (Nestor Bentancor, Desde Hollywood)."
The Scouts Guide to the Zombie Apocalypse Blu-Ray/DVD Combo Pack includes the feature film in high definition, with 45 minutes of special features including deleted scenes and several featurettes: "Scouts Guide to Filmmaking," "The Zombie Makeup FX Handbook," "Undead Movement Guidelines: Zombie Choreography," and "Uniforms and You: Costume Design."
This time we have TWO  copies of the Blu-Ray to give away and, as always, entering is easy! First, follow us on Twitter (if you haven't already) @WickedHorrorTV. Second, send an email to WH contributor Michele Eggen at seeno_evil63@yahoo.com with the subject "Scouts Guide Giveaway," and include your FULL NAME, VALID MAILING ADDRESS, and YOUR TWITTER HANDLE. You have until WEDNESDAY, JANUARY 13 to get your entry in, and the two winners will be selected at random.
Get those entries in fast for your chance to win!