It's been nearly two months since we got our first glimpse at Idris Elba, in character as Roland Deschain, on the set of the hugely-anticipated The Dark Tower. And now, we've got a whole lot more of him and some must-see shots of Jackie Earle Haley in character as villain Richard Sayre. Sayre is a humanoid leader of vampires in the world of gunslinger Deschain. And, judging by the pics, the two come to serious blows. Check out a couple of our favorite shots from the set below, courtesy of Just Jared.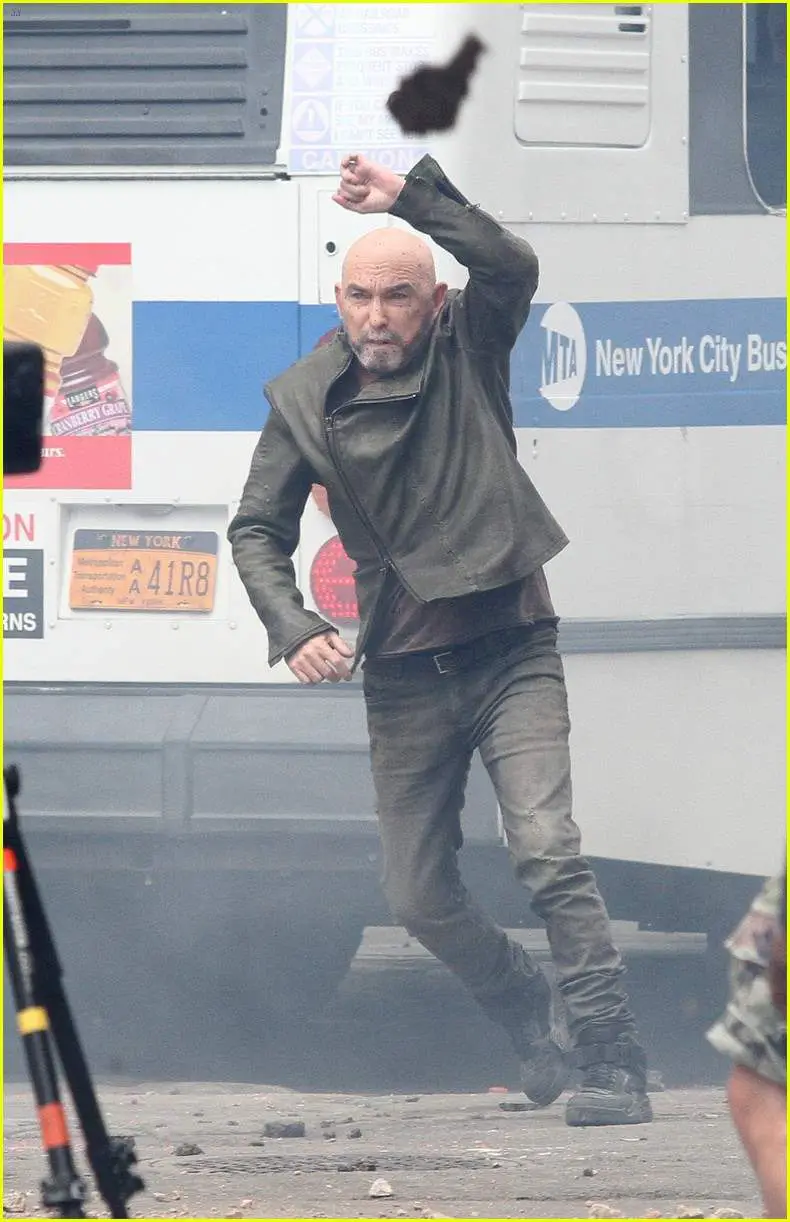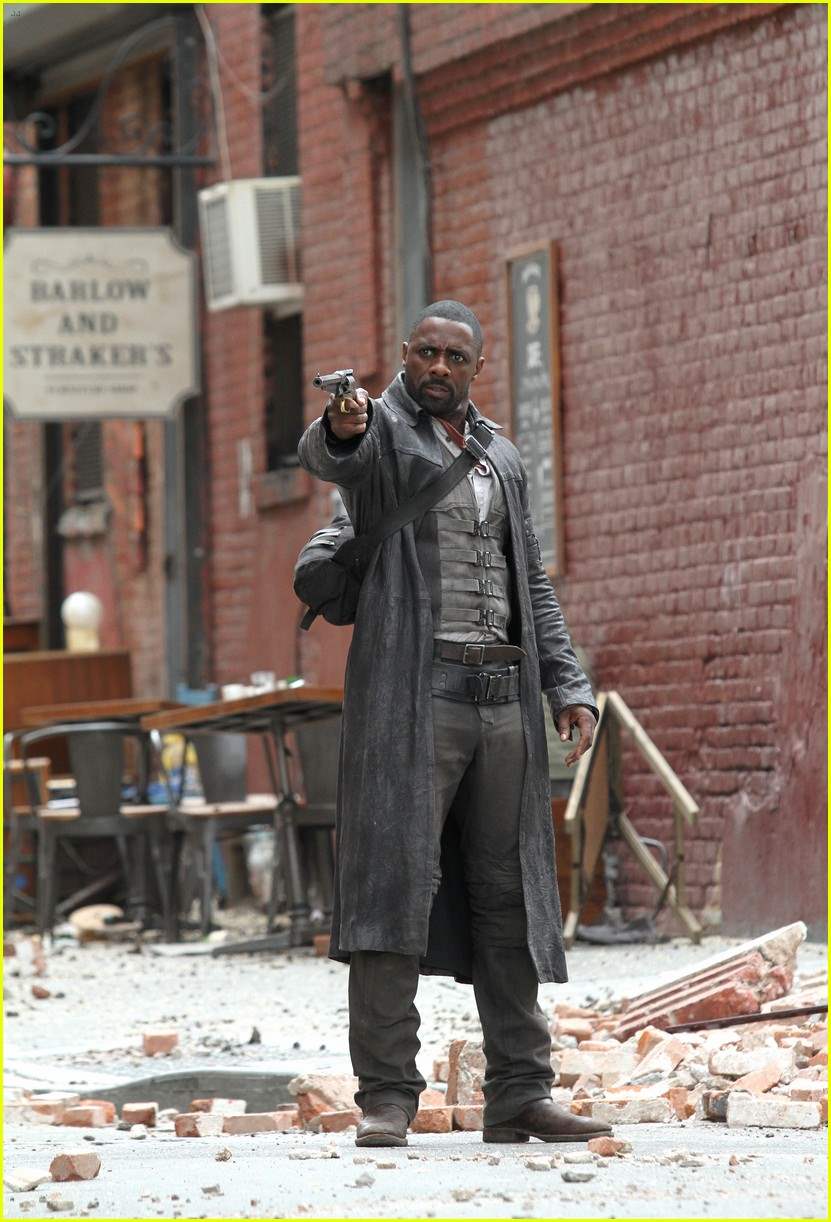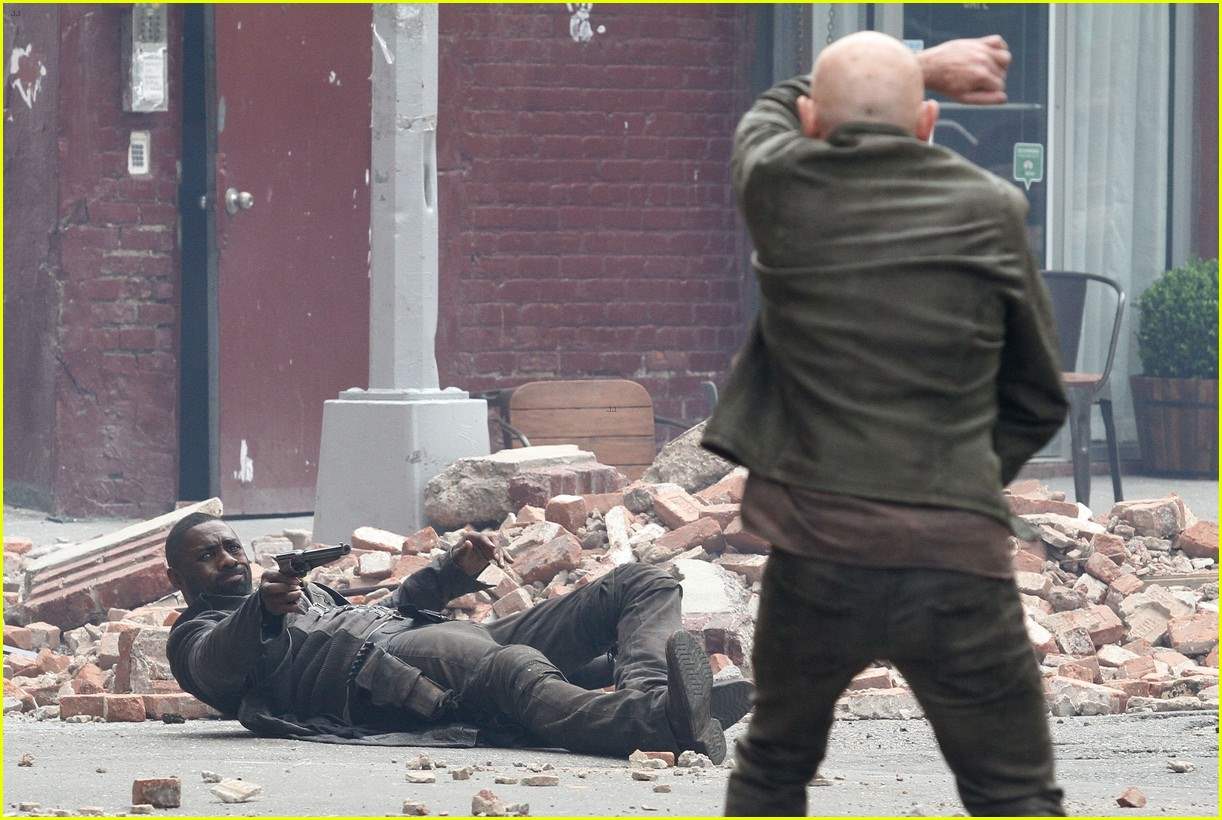 It looks like Haley will have some sort of CGI compositing on his face, judging by the dots, which should interest fans of the source material who've envisioned what this character might look like on-screen.
Nikolaj Arcel (The Girl With the Dragon Tattoo 2009) is at the helm of the adaptation of Stephen King's hugely popular novel. He also co-wrote the script with Anders Thomas Jensen, Akiva Goldsman, and Jeff Pinkner. Elba and Haley star alongside Matthew McConaughey, Tom Taylor, Fran Kranz, and Abbey Lee.
The Dark Tower is currently in production. It has been a long and arduous process but Stephen King himself recently revealed, via Twitter, that cameras have begun rolling on the project. The picture is lensing in South Africa, and Sony is targeting a February 17, 2017 release date.
Past reports have alluded to a film series based on the property that would also include a TV mini series that would run in between feature film installments. So, if this film does well, there will be a lot more Dark Tower to come. Stay tuned for more on this as it is announced!