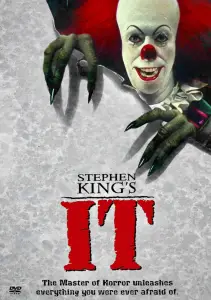 We have just learned that the upcoming remake of the Stephen King classic 
It 
has lost its director. Cary Fukunaga has departed the project and the future of the planned remake is now up in the air.
The director reportedly clashed with the studio over issues of budget, shooting locations, and casting decisions. The first chapter of the two part feature was reportedly greenlit for $30 million at Warner Brothers but the project recently moved to New Line and budget cuts were demanded. That and other sources of contention led to the director walking from the project over the long weekend.
Fukunaga initially attempted to cast Ben Mendelssohn as the film's titular character but according to The Wrap, the studio expected him to take a drastic pay cut, leading to the actor's decision to bow out from the project. The site also speculates that the remake (in its current state) is dead in the water but that there is a chance that the film may eventually be made as one longer feature as opposed to two smaller films.
As we previously reported, the finished version of the project was slated to be split into two separate feature films. The first would have taken place while the protagonists were children and the second installment would have covered the portion of the book that unfolds when the children have grown up.
Actor Will Poulter was in negotiations to play the killer clown in the film. But it is currently unclear if he will star in any future incarnation of the project. The character was famously portrayed by Tim Curry in the original adaptation.