IT sees a group of friends banding together in an attempt to defeat a sadistic clown who is systematically murdering the youngsters of Derry, Maine. The Losers' Club, as they are dubbed, quickly learn that teamwork is the only way they stand a chance of defeating the evil that reins over their town.
Andy Muschietti is at the helm of the latest incarnation of the Stephen King tome. And he has masterfully adapted the film for modern audiences. Muschietti has given a new generation of moviegoers good reason to be terrified of clowns.
Muschietti elicited inspired performance from every member of his juvenile cast, not to mention a horrifying turn from Bill Skarsgård as Pennywise. Skarsgård had big shoes to fill.  But he managed to make the role his own and portray Pennywise in a way that is respectful to Tim Curry's epic turn but different enough to comfortably stand on its own.
The cast is rounded out by Finn Wolfhard, Sophia Lillis, Jaeden Lieberher, Jack Dylan Grazer, Wyatt Oleff, Chosen Jacobs, and Jeremy Ray Taylor. Each one of the child actors turns in performances beyond their years. These are not good performances for child actors. They are good performances for an actor of any age. These youngsters were inside the heads of their characters and knew what they were thinking and feeling at any given moment.
It's important to note that Muschietti and the cast had an airtight script to work with. Chase Palmer, Cary Fukunaga, and Gary Dauberman really did a beautiful job of adapting the Stephen King tome for the big screen. The screenplay for IT feels very much like a King book come to life, which is as it should be.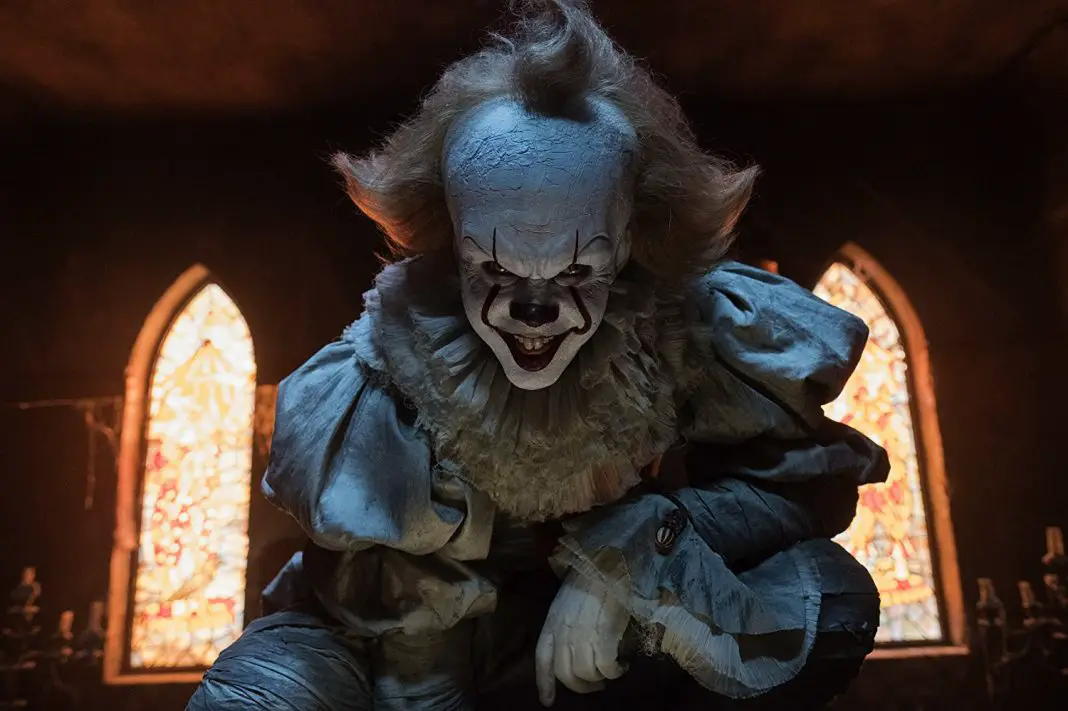 The cinematography used in IT is beautiful. The color color palette is ultimately indicative of what's going on in the lives of the characters and it tells as much of a story as anything that happens in the film.
I would gripe about a horror movie (half of a horror movie, really) clocking in at 125-minutes. But I have no cause for complaint in this case. The film never outstays its welcome. It is expertly paced and never goes to dull or unnecessary places. Every minute of the film's runtime is there because it needs to be. There's no extra fat to trim and the runtime actually feels lean in light of the length of the source material.
If you're concerned about the film's reliance on CGI, don't be. Although a lot of the effects are noticeably CG, it's some of the best VFX work I've seen. Practical is always my preference, but if filmmakers can make CG look this good, I have very little cause for complaint.
It isn't very often that I get the chance to give a film a 10/10 but there's not a single thing I would have changed about this one and it is more than deserving of our highest honor.
The Blu-ray version of the film boasts gorgeous sound and picture quality and includes a series of featurettes and deleted scenes that fans of the film will likely really enjoy diving into. You can pick up your copy on Blu-ray, 4K Ultra, or DigitalHD now! You can also check out Joey Keogh's rave review of the film right here.
WICKED RATING: 10/10
Director(s): Andy Muschietti
Writer(s): Chase Palmer, Cary Fukunaga, and Gary Dauberman
Stars: Finn Wolfhard, Sophia Lillis, Jaeden Lieberher, Jack Dylan Grazer, Wyatt Oleff, Chosen Jacobs, and Jeremy Ray Taylor
Release: January 9, 2018 Blu-Ray
Studio/ Production Co: New Line Cinema
Budget: $35 Million (estimated)
Language: English
Length: 125-minutes
Sub-Genre: Supernatural