The MTV Scream series is finally gearing up to premiere. The project has long been kicked around and details regarding its development have been rumored for a good three years now. But things are finally coming together. The network has revealed a first look at the logo (pictured below) for the new series and has also announced that they will soon reveal a premiere date for the small screen adaptation of Wes Craven's meta slasher. In fact, they will be doing so at the MTV Movie Awards this Sunday. The event will also be unleashing a first look at the trailer for the upcoming series.
The series will reportedly follow a group of not-yet-slain high school students. The show will star Willa Fitzgerald (Alpha House TV Series), Bex Taylor-Klaus (The Killing), John Karna, Connor Weil (Sharknado), Bobby Campo (The Final Destination, Séance: The Summoning) Carlson Young and Amadeus Serafini. The program also stars Joel Gretsch (Push, Minority Report) and Tracy Middendorf (New Nightmare).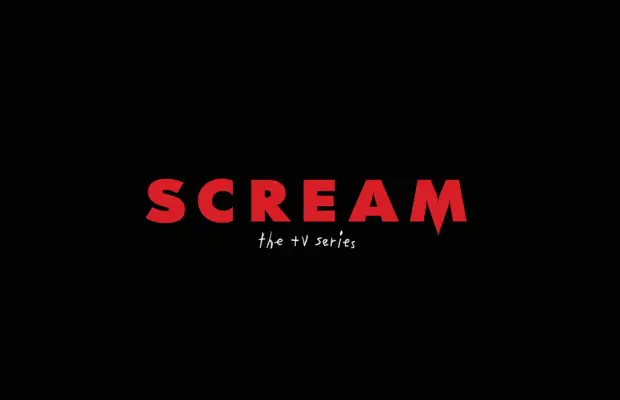 Jill Blotevogel (
Harper's Island
) is serving as executive producer and showrunner; she also rewrote the original script by Jay Beattie and Dan Dworkin. Wes Craven is an additional executive producer alongside Tony DiSanto, Liz Gateley, Marianne Maddalena, and Cathy Konrad. Harvey and Bob Weinstein will also executive produce.
A while back, it was revealed that in an effort create a wholly unique experience, the MTV series will be creating a Ghostface mask of its own. Similarly inspired by the Edvard Munch painting, the show's mask will have more a more organic appearance (early reports had speculated that the design would resemble human flesh).