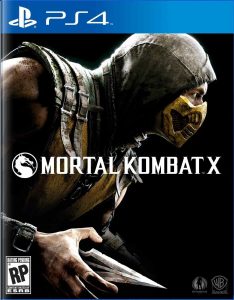 The official Playstation Youtube channel has treated us with a brand new Mortal Kombat X trailer today with some new character reveals. We now have confirmation that
Johnny Cage
and Sonya Blade are both in the game and playable. Kenshi also features prominently in quite a few of the cutscenes, but without actual gameplay I wouldn't count him as confirmed just yet. He could easily fall into the "story mode only" category. We do see a quick shot of Mileena getting beaten up about a minute in during a gameplay highlight though, so we can probably count her in.
The inclusion of these characters has been rumored for some time, with some possible leaks letting the cat out of the bag. Still, just about every character in MK history is rumored to be in the game at this point, so it's been difficult to tell what to believe.
Johnny and Sonya seemingly play pretty similarly to how we've seen them in the past and there's no word on their variations just yet, but they both appear older and more weathered. Johnny Cage in particular looks a little more down to Earth and washed up, though he still adds that much needed humor to the game. He has a Fatality at the end of the trailer that anyone visiting this site in particular should just eat up.
Mortal Kombat X hits shelves April 14th, 2015 for PS 4, PS 3, Xbox One, and Xbox 360. Stay tuned for more info as it is announced.