Hi All, step right up to learn what's coming to our sister site, Wicked Horror TV in September. Wicked Horror TV is available on Roku, Amazon, and via web browser.
You're going to find horror classics from bygone eras and new indie flicks alike. Check it out and you're sure to discover Wicked Horror TV has a little something for all horror fans.
Here's what's coming September 3!
Hide and Go Kill (2008)
A blog on a mysterious website quickly spreads like wildfire, starting a dangerous online game. When users are required to write their experiences online, the comments take a dark, demented turn, as if the players are being possessed as they play. (Japanese with English subtitles)
Eerie Midnight Horror Show (1974)
The story in this Italian horror movie revolves around a strange religious icon and the demonic sexual influence it exerts on a young art student. After a gory dream sequence in which the woman imagines herself being nailed to a cross herself, the statue eventually comes to life and begins to sexually torment her.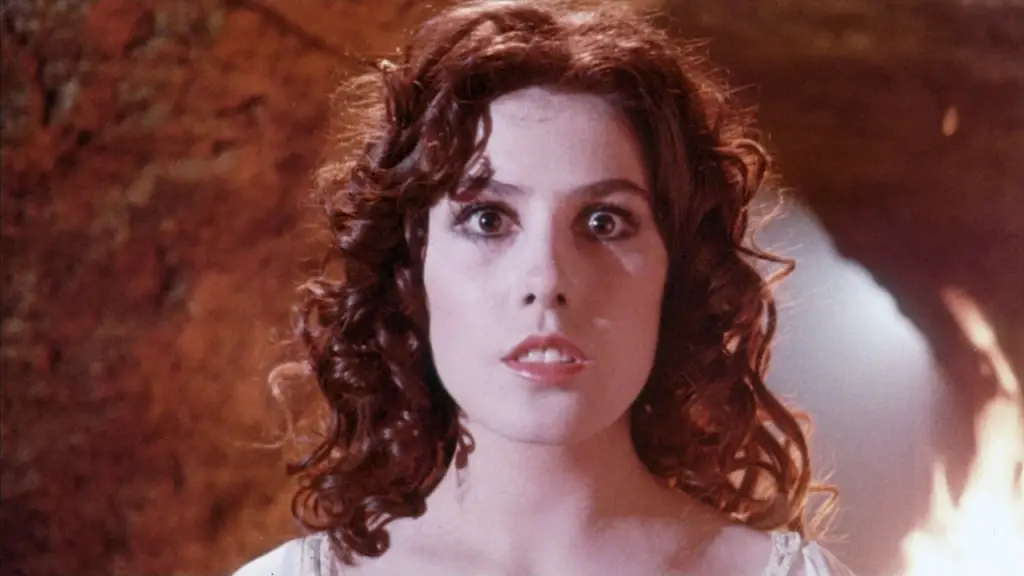 The Witches Mountain (1973)
A photojournalist traveling through the Pyrenees on assignment with a beautiful writer stays overnight at an ancient Spanish castle and hears that the adjoining mountain is occupied by a coven of witches.
Young Hannah, Queen of the Vampires (1973)
Two archaeologists on a scientific dig come across a vampire burial ground and discover that the creatures are about to awaken and attack a nearby village. aka Crypt of the Living Dead. 
Virgin Witch (1972)
A pair of miniskirted young women  travel to a remote castle in order to land a contract in the modeling agency of the mysterious lesbian Sybil Waite. Sybil is actually seeking a virgin for her witch's coven.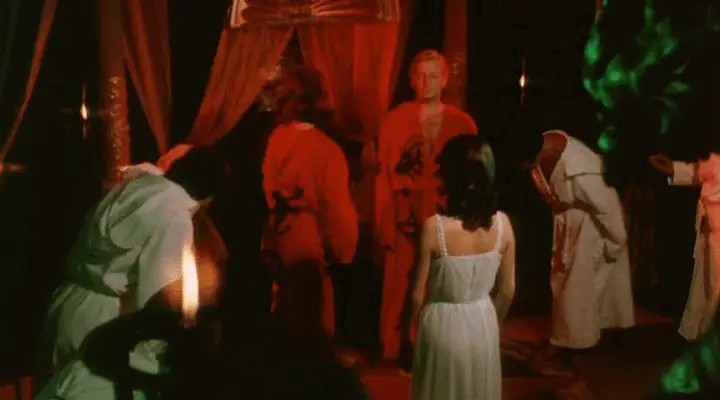 The Severed Arm (1973)
Trapped in a cave, five men cut the arm off of another companion in order to ward off starvation. After they are saved, their victim seeks revenge on them one by one.
Journey to the Seventh Planet (1962)
Earth sends a five-man team to explore the frozen planet Uranus, only to find a temperate forest and sultry women from their past on it, courtesy of an alien brain with evil designs.
Possession (2008)
A woman's life is thrown into chaos after a freak car accident sends her husband and brother-in-law into comas. Thrills arrive after the brother-in-law wakes up, thinking he's his brother.
Holy Terror (2017)
Believing their deceased son isn't at peace, Molly and Tom ask a medium to make contact. But after they invite a vengeful demon to cross over, the couple must enlist the help of a disgraced priest to attempt a dangerous exorcism.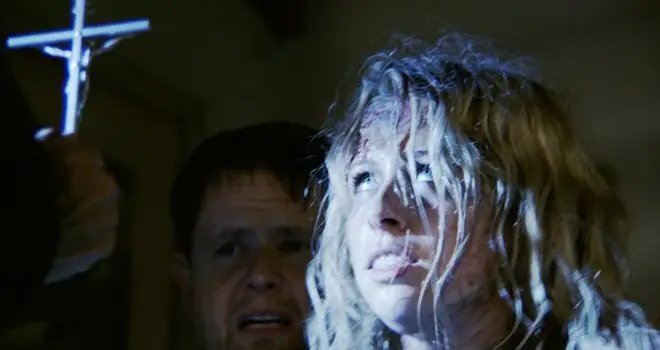 She Killed In Ecstasy (1971)
After a doctor commits suicide when his research into human embryos is terminated, his widow seduces and then executes revenge upon those she holds responsible.
---
Here's what's streaming September 10!
Bloody Moon (1982)
After terrorizing a masquerade party, a disfigured young man is institutionalized. Upon his release he stalks a beautiful young woman, and her friends are killed one by one in extreme slasher fashion. 
Forever (1992)
A director of rock videos moves into the house where William Desmond Taylor, a famous director during the silent era, was murdered. He finds some old reels of film, and as he plays the film on a projector, he is visited by the ghosts of the actors and actresses in the film.
Hate Crime (2012)
A Jewish family, that just arrived in a new neighborhood, are recording their youngest son's birthday celebrations on video when their home is suddenly invaded by a bunch of crystal-meth-crazed Neo-Nazi lunatics.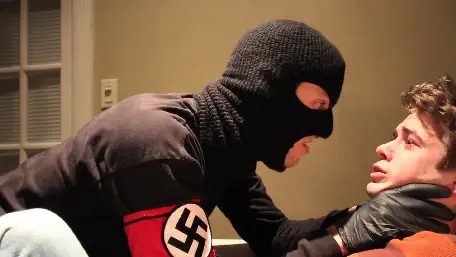 The Undertaker and His Pals (1966)
An undertaker and his two friends, who are restaurateurs, make business by going out on town and killing people; the restaurateurs use body parts for their menu, the entrepreneur buries the rest.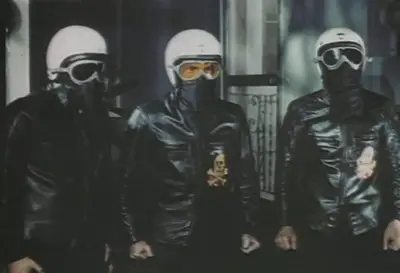 The Tell Tale Heart (1960)
A murderer is tormented by the sound of his best friend's perpetually-beating heart after killing him in a jealous rage.
The Zombie Club (2019)
After a mix-up in a shipment of lab frogs goes terribly wrong, 6 teens find themselves in a race against the clock to find a cure. A race that will alter their lives forever… and the lives of thousands.
Haunts (1976)
A woman haunted by psychosexual nightmares begins to believe her father is responsible for a series of scissor-murders.
Sweeney Todd (1928)
A man dreams he is the 'demon barber' who cuts sailors' throats for jewels and uses the corpses for pies.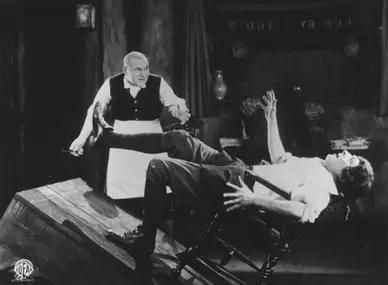 Witchcraft (1961)
Madame Tirelou is a witch who will not allow her daughter Marie to marry her true love Louis. The witch puts a curse on Louis should he ever set eyes on Marie again. Louis enlists the help of his old friend Fred to break the witch's spell so the young lovers may finally marry. However, Madame Tirelou proves more powerful than non-believer Fred bargained for.
Demonia (1990)
A Canadian archaeological team in Sicily accidentally unleashes vengeful ghosts of five demonic nuns who were murdered 500 years earlier, and the ghosts now set out to kill the group and townspeople alike.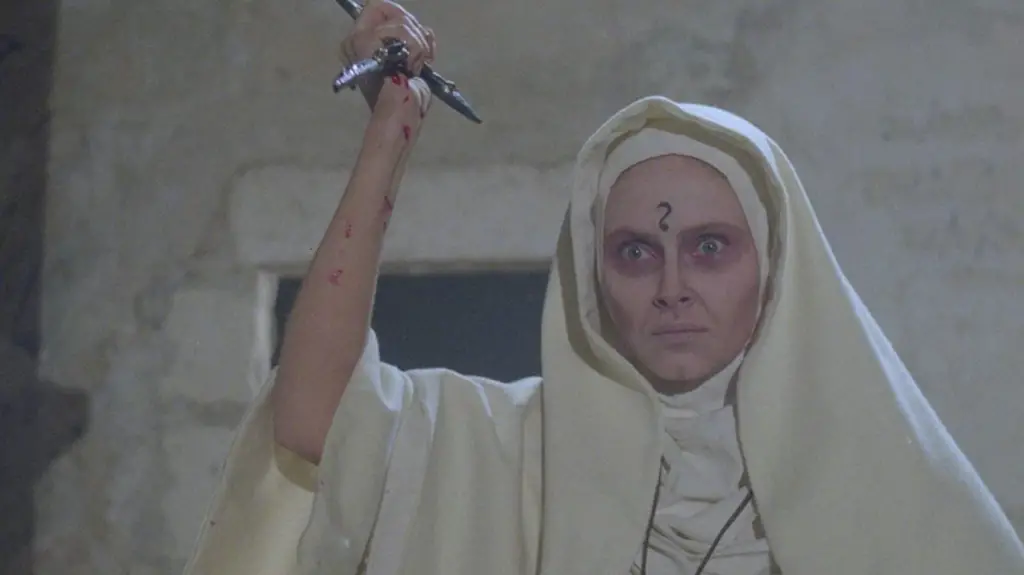 ---
Here's what's coming September 17!
Halloween Obsessed: The Misconception of Witches (2021)
Unmasking the myths of witchery and magic with interviews from four modern-day witches.
Bled White (2009)
The dead feast on human flesh and stop at nothing for it. The living, confined to the dark corners of the world, must do what it takes to survive. Dying is the only thing left to do at the end of the world. Now Ed, Matt, Joe, Natalie, Sam and Mary will try to survive. Who lives depends on who kills first.
The Slaughter of the Vampires (1962)
In 19th century Austria, a newlywed couple in an old castle soon are targeted by a savage vampire who is hellbent on destroying both their entire lives when he centers his main focus on the bride. Complications ensue for everyone involved.
The Return of the Vampire (1943)
When an errant bomb unearths the coffin of a vampire during the London Blitz, a gravedigger unknowingly reanimates the monster by removing the stake from his heart,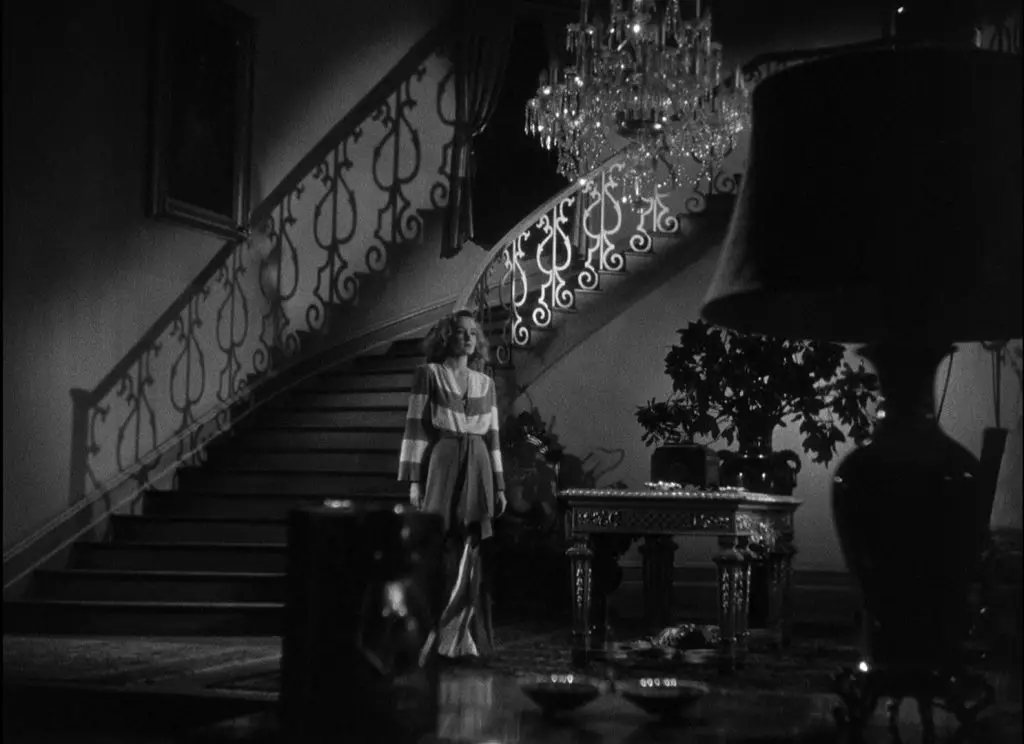 How to Make a Monster (1958)
When a master monster make-up artist is sacked by the new bosses of American International studios, he uses his creations to exact revenge.
Devil's Partner (1961)
An old man sells his soul to the devil, and turns into a young man. He then uses witchcraft and black magic to win a woman from his rival.
End Trip (2018)
Rideshare driver Brandon offers a sympathetic ear to a customer he picks up, opening a dialogue about their personal lives. But how close is too close?
The Passing (2016)
A girl is welcomed in a cabin along with her friend. Things don't turn out so pleasant.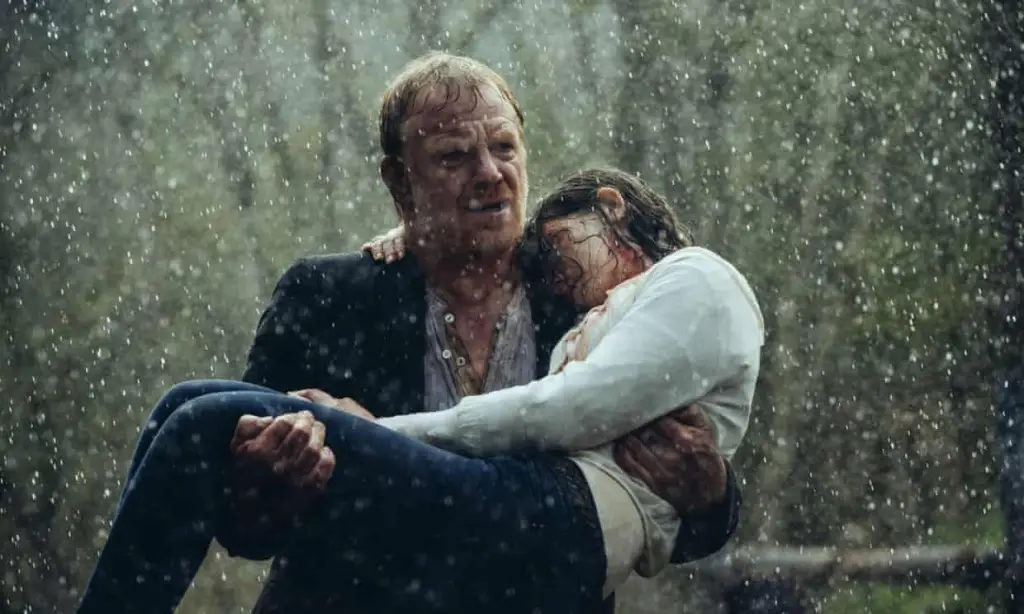 Black Candles (1982)
A young woman travels to England after the abrupt death of her brother. Staying with her sister-in-law, she finds her companion soon drawn into a satanic cult based in the house, whose rites seem to centre on large-scale sexual congress.
The Playgirls and the Vampire (1960)
Five beautiful showgirls are trapped by a storm and find refuge in a creepy old castle. The owner of the castle, a strange nobleman, has a secret laboratory in the basement and has his own plans for the girls.
---
Here's what's coming September 24!
The Woman Eater (1958)
A mad scientist captures women and feeds them to a flesh-eating tree, which in turn gives him a serum that helps bring the dead back to life.
Gargoyles (1972)
An anthropologist/paleontologist and his daughter, while travelling through the southwestern U.S., stumble upon a colony of living, breathing gargoyles.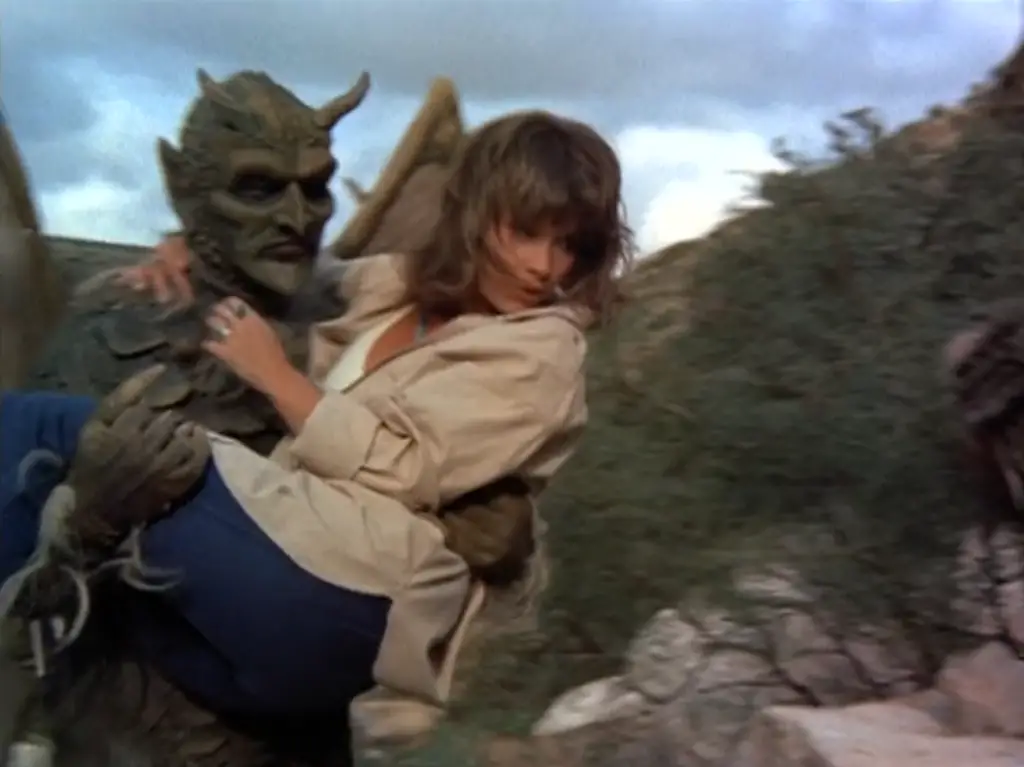 A young Seminole Indian uses his rattlesnake to take revenge on all those he believes have wronged him.
Chiller (1985)
Corporate exec Miles Creighton dies, and is cryogenically frozen in the hopes that he can be revived. 10 years later, the procedure is a success, and Miles returns–without his soul.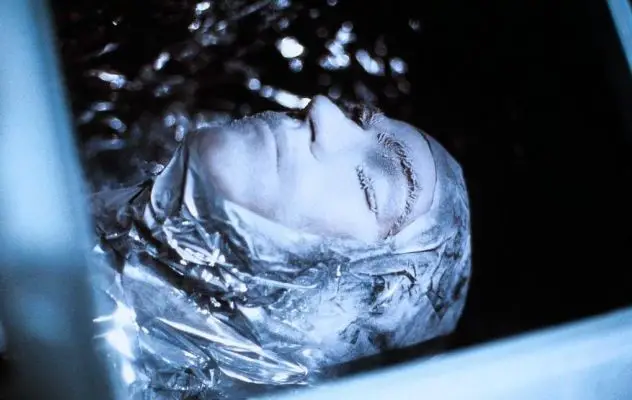 Mortal Remains (2017)
Mortal Remains is a tale of revenge, forgiveness, and loyalty told during a weekend camping trip where two rival groups of teenagers are inexorably brought together, linked by their mutual role in the disappearance of a young girl.
Four paranormal investigators record their final hours as they succumb to demonic attacks in the Blacklands of Texas.
The Pyx (1973)
A police detective uncovers a sinister occult explanation behind the mysterious death of a heroin-addicted prostitute.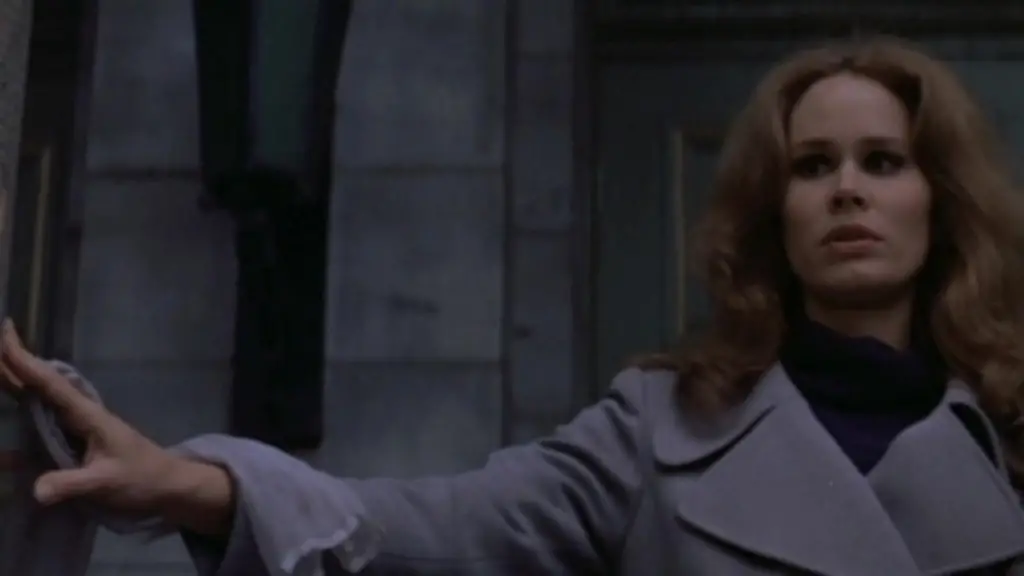 Mirror Mirror (1990)
A teenage girl begins receiving black magic power through an antique mirror that drips blood, not realizing the mirror is controlled by demonic forces.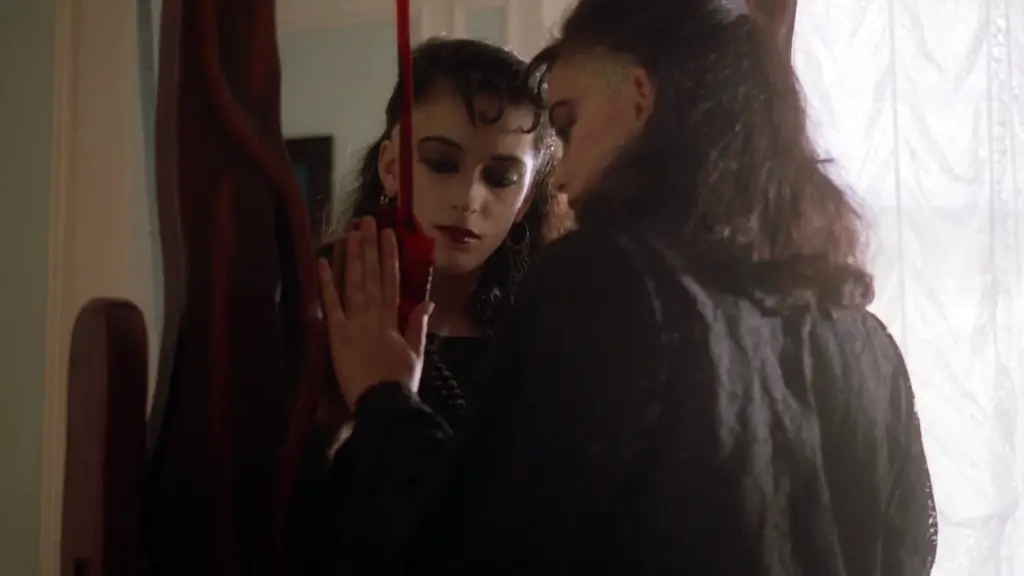 Double Exposure (1983)
A photographer plagued by horrific nightmares in which he kills the young female models he shoots is shocked to discover that there is a serial killer in his city who is targeting attractive women.
Castle of Blood (1964)
A journalist takes a bet that he can spend the night in a haunted castle on All Hallow's Eve. During his stay, he bears witness to the castle's gruesome past coming to life before him, and falls in love with a beautiful female ghost.
---
Like what you see? Follow us on: Twitter and Facebook.