Andy Muschietti's glorious IT, an adaptation of Stephen King's seminal doorstop of a novel, was one of the nicest surprises of the year. Namely because, well, nobody really expected it to be good.
Thanks to a cast of adorable, fresh-faced newcomers (along with Jaeden Lieberher and Stranger Things' breakout Finn Wolfhard), a super-scary new Pennywise in the form of Bill Skarsgård and a setting that was equal parts King and Spielberg, the flick was one of the best and most successful horror movies of the year.
For those just dying to own a copy of their own (read: me), the wait is almost over as Warner Bros is set to release the movie on digital platforms from December 19, followed by a massive, 4K Ultra HD Blu-ray Combo Pack, as well as a regular Blu-ray Combo Pack and DVD release, on January 9, 2018.
The special features are seriously drool-worthy too, with the Ultra HD BD Combo Pack, BD Combo Pack and 2-disc Special Edition DVD all boasting the following:
Pennywise Lives! –  Discover how Bill Skarsgård prepared to portray the primordial creature known as Pennywise the Dancing Clown
The Losers' Club – Get up close and personal with the teenage stars of "IT" as they bond together during the production,
Author of Fear – Stephen King reveals the roots of his best-selling novel, the nature of childhood fear and how he created his most famous monster, Pennywise
Deleted Scenes – Eleven deleted or extended scenes from the film
The cover art is pretty sweet, too. Check it out below.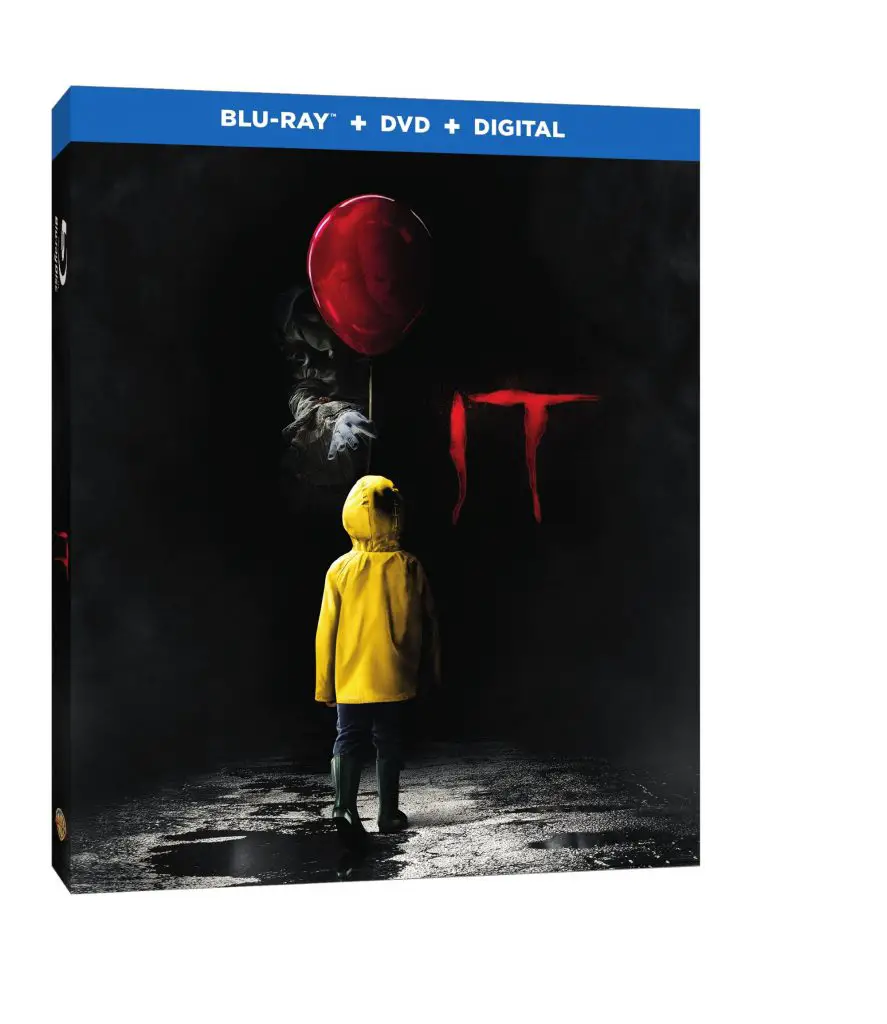 Not content with being one of the biggest horror releases of the year, it seems IT will be one of the biggest home video releases too.
Suffice to say we will all, most definitely, float too come January.
IT arrives on Digital December 19, followed by DVD and BD January 9