I was lucky enough to attend the IT cast panel at Spooky Empire, which still remains a surreal and exciting experience. The Q&A room was massive and came close to being completely filled. Red balloons were hanging from chairs in every row, for full effect. When stars Jaeden Lieberher (Bill), Jeremy Ray Taylor (Ben), Wyatt Oleff (Stan), and Sophia Lillis (Beverly) came onto the stage the crowd erupted with an energy bigger than anything I've ever seen at Spooky Empire, even for the cast of Stranger Things.
That energy never let up, either. This panel drew in an enormous crowd and it makes perfect sense. Unlike any panel I've ever attended here, this was for a movie not even two months old and is already one of the highest grossing horror films of all time. The hype surrounding IT is unbelievable, even now. The audience is only getting bigger. And one of the most surprising and exciting things about the panel is the fact that most of the people asking questions were kids. Despite the R-rating, younger people who could clearly identify with the characters fell in love with the film and are probably being exposed to the entire genre through it.
Before anyone gets too excited, though, I'll be up front: there was absolutely no word on IT: Chapter Two during this panel. No questions, no comments from the cast and to be honest, it's probably for the best. If they were asked, they wouldn't have been able to say anything anyway.
Instead, we saw a lot of questions from the younger fans, literally asking the cast about favorite memes and vines. They weren't prepared for some of this, but they rolled with it easily enough. Let's keep in mind that the cast are kids themselves, of course. It's pretty neat that the most kid-themed questions were the ones they seemed the least prepared for, or at least the ones that caught them off-guard. It's also worth noting that while they've done a ton of press for the movie, the cast noted that this was their first live Q&A since the festival premiere at TIFF.

One of the best things about the panel has to be hearing the young cast and fans discuss the original 1990 miniseries. It's amazing on one level because it's just great to see kids who are clearly embracing the new
IT
going back, rediscovering and apparently loving the older version as well. There really is room for both. Fans online almost never give you the impression that things can exist simultaneously or that it's okay to like multiple versions of the same material. When asked if they could meet anyone from the original cast, every one of them gave the same answer: Tim Curry.
The same was mostly true for which character from the original miniseries they loved the most. Every person picked Tim Curry again, except for Jeremy Ray Taylor, who noted that Eddie was actually his favorite of the original 1990 ensemble.
When asked if they could play any other Loser, who would they pick, Taylor also joked "Well, I auditioned for Bev, but I didn't get it."
Collectively, they all told a great story about their experience with the 1990 miniseries. They intentionally avoided it while filming so that it wouldn't impact their performances and they would only be crafting these characters in their own minds instead of falling back on anything that had come before. Then, on the night of the premiere, after returning to the hotel, with all of them already hanging out together, they happened to notice it coming on TV and sat down to watch it as a group.
It was amazing to watch the new generation of the Losers' Club on stage, each proving themselves to be very different from their characters in some ways and shockingly similar in others. As a group, each one of them sort of channeled their respective characters throughout the panel. Jeremy could recount most of the background information, just like Ben.
Sophia Lillis, as she herself pointed out, was brave "in other ways" than Bev. She kept quiet in places, but—just like Beverly—always had something interesting and important to say when she spoke up. Wyatt simply kept up Stan's good-natured and friendly attitude, and Jaeden reeled things back when they went too far off course and kept things moving, still feeling as if that leader presence that defined Bill was still with him within that group.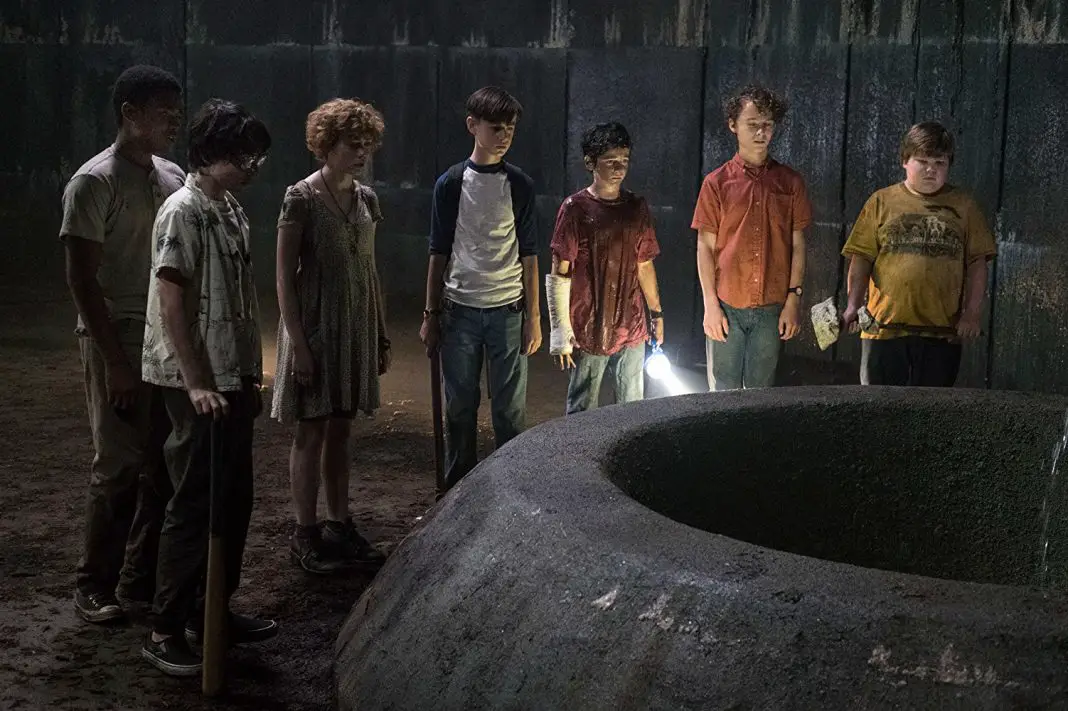 As fun and funny as the panel was overall, the experience was really cemented by a moment of sincerity. One kid saw this as the perfect opportunity to ask a now extremely successful cast of child actors how to break into that world and what advice they might have. Jeremy Ray Taylor gave a perfect, honest response, explaining "To be real with you, I've been doing this for five years and this was the first big thing I got. You just have to keep at it." He explained that he got small roles in both Ant-Man and Geostorm, both of which were cut out of the finished movie. But then he got this film, as a character people has responded to and identified with, which was made all the more clear by his presence at this convention.
Wyatt Oleff also jumped into that conversation, adding, "Just be yourself. So many people will tell you that you're not right for whatever, that you're not the next this or that, and don't listen to them. Just be you and don't try to fit yourself into what anyone says you should be."