Starz has just announced that Ash vs. Evil Dead has officially commenced production in New Zealand. In addition to that, we also have your first look at a brand new photo from the set (below). Stay tuned to the site for our interview with Bruce Campbell, Sam Raimi, and Rob Tapert on the upcoming series. The show is set for a Fall 2015 premiere.
As we told you previously, Starz has ordered a total of ten episodes of the upcoming program. Sam Raimi, Rob Tapert, Bruce Campbell, and Craig DiGregorio will be executive producing the show. We also previously reported that Raimi has signed on to direct the first episode (which he penned with his brother Ivan) for the cable network.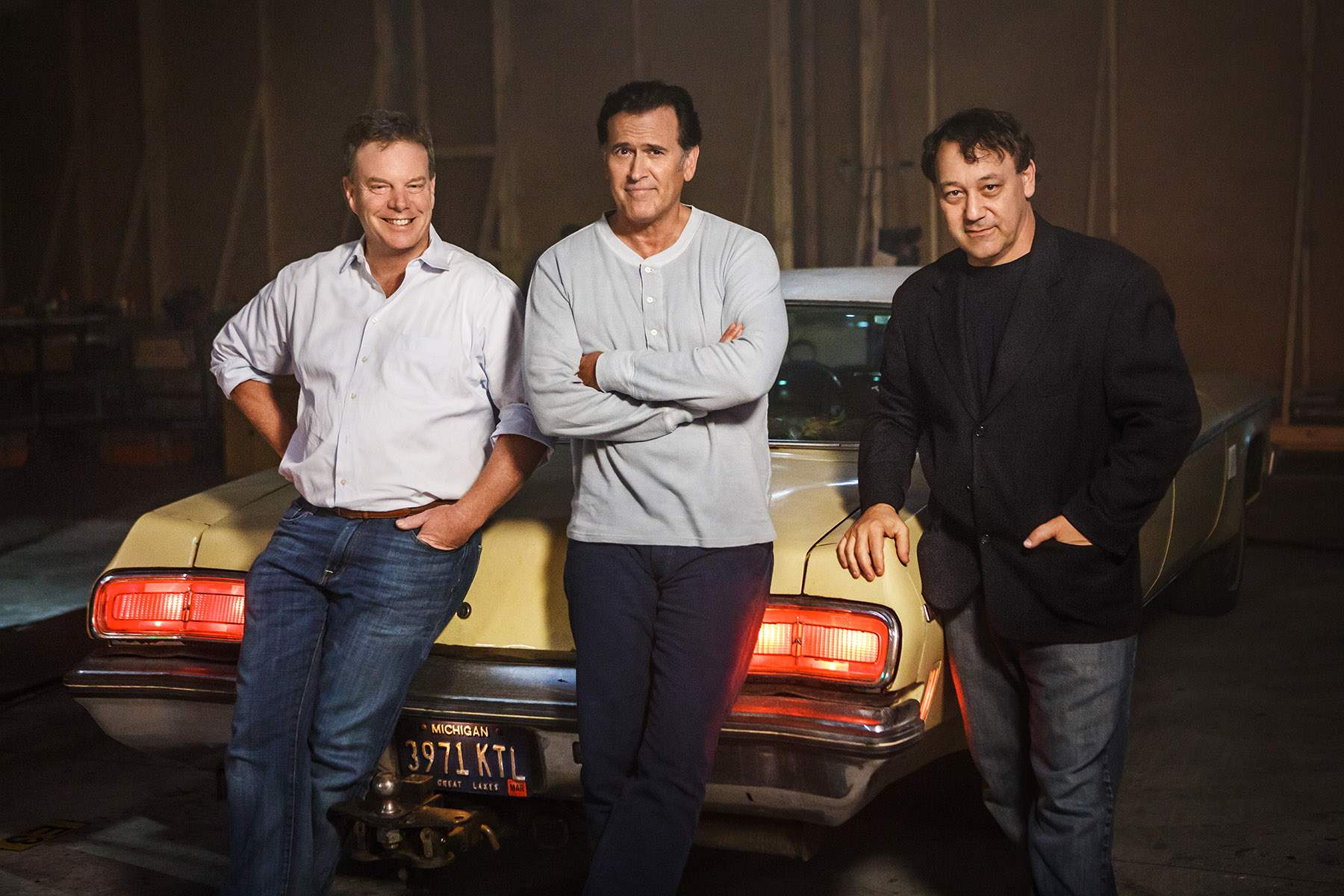 "The cast is led by Bruce Campbell (
Evil Dead
) in the role of Ash Williams, Lucy Lawless (
Spartacus
) as Ruby a mysterious figure who believes Ash is the cause of the Evil outbreaks, Ray Santiago (
Touch)
 as Pablo Simon Bolivar, an idealistic immigrant who becomes Ash's loyal sidekick, Dana DeLorenzo (
A Very Harold & Kumar 3D Christmas
) as Kelly Maxwell, a moody wild child trying to outrun her past and Jill Marie Jones (
Sleepy Hollow)
 as Amanda Fisher, a disgraced Michigan State Trooper set to find our anti-hero Ash and prove his responsibility in the grisly murder of her partner."
In the original The Evil Dead, Ash, his girlfriend, and a couple of their buddies trek to a cabin in the woods for a break from the pressures of school, studying, and day-to-day life. Shortly after the friends arrive at their destination, they discover The Book of the Dead and tape recordings of incantations from the book. Against their better judgment, they listen to the spells and unleash an ages old evil that rises from the woods and attempts to take possession of each and every one of their souls.