In this brand new clip from Insidious 3, Stefanie Scott has pissed off the dead and is now suffering the consequences. Come inside for your first look at the newly debuted excerpt from the film.
This brand new excerpt sees Dermot Mulroney assuring Scott's character that he believes she was really thrown across the room by a malevolent force but his resolve is less than convincing. Check it out for yourself in the player below.
Leigh Whannell (Saw) penned the script for this third installment in the Insidious saga also directs This marks Whannell's feature film directorial debut. Insidious: Chapter 3 is poised for a June 5, 2015 nationwide theatrical exhibition.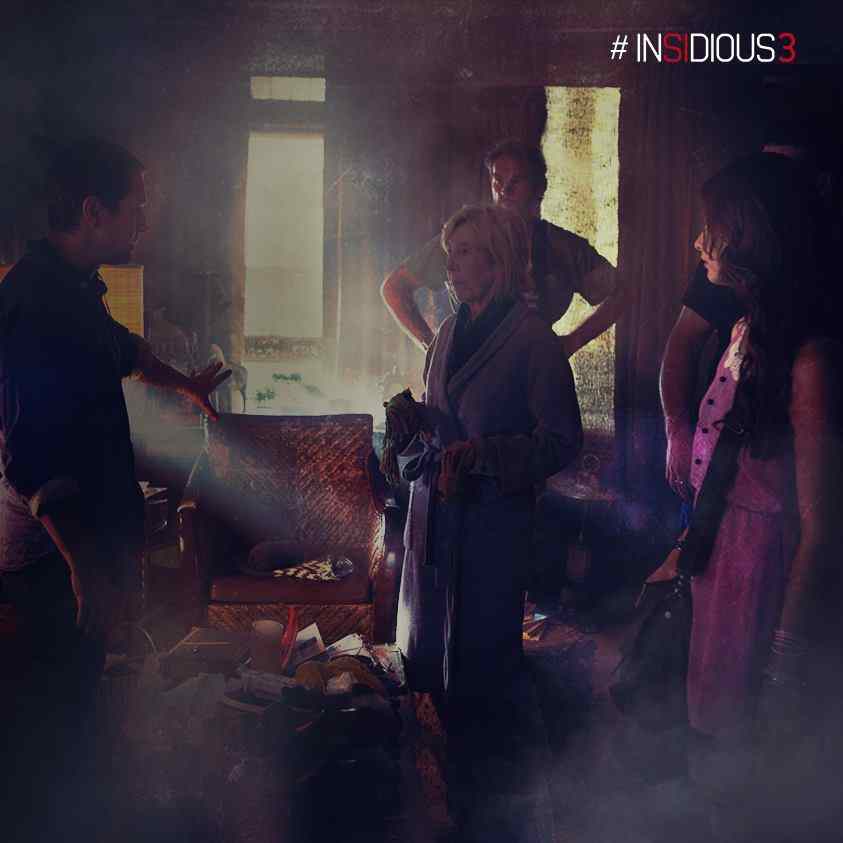 Insidious 3
 will introduce a primarily new cast of a new cast of characters, including Dermot Mulroney (
Stoker
) as Sean Brenner and Stefanie Scott (
Jem and the Holograms
) as Quinn Brenner. Lin Shaye will be staying on as paranormal investigator Elise Rainer.
The story arc of Insidious 3 will delve more into the terrors of The Further. It will function as a prequel to the events of the first film with a father and daughter plagued by malevolent forces. In their search for answers, they enlist the services of a psychic named Elise.