A Quiet Place was one of the coolest and most exciting horror movies of 2018 and its sequel has been highly anticipated basically since the credits rolled. We've still got a while to go before the flick lands in theaters but, for the time being, there's a first look teaser, poster, and intriguing image to whet our appetites for what's to come.
Written and directed by John Krasinski, who also scripted and helmed the first movie, the official synopsis for A Quiet Place 2 is as follows:
Following the deadly events at home, the Abbott family (Emily Blunt, Millicent Simmonds, Noah Jupe) must now face the terrors of the outside world as they continue their fight survival in silence. Forced to venture into the unknown, they quickly realize that the creatures that hunt by sound are not the only threats that lurk beyond the sand path.
Blunt, Simmonds, and Jupe are all returning after the first movie, too, with newcomers Cillian Murphy and Djimon Hounsou intriguingly joining the fore alongside them. The poster promises more of the creature-based shenanigans that populated the first movie: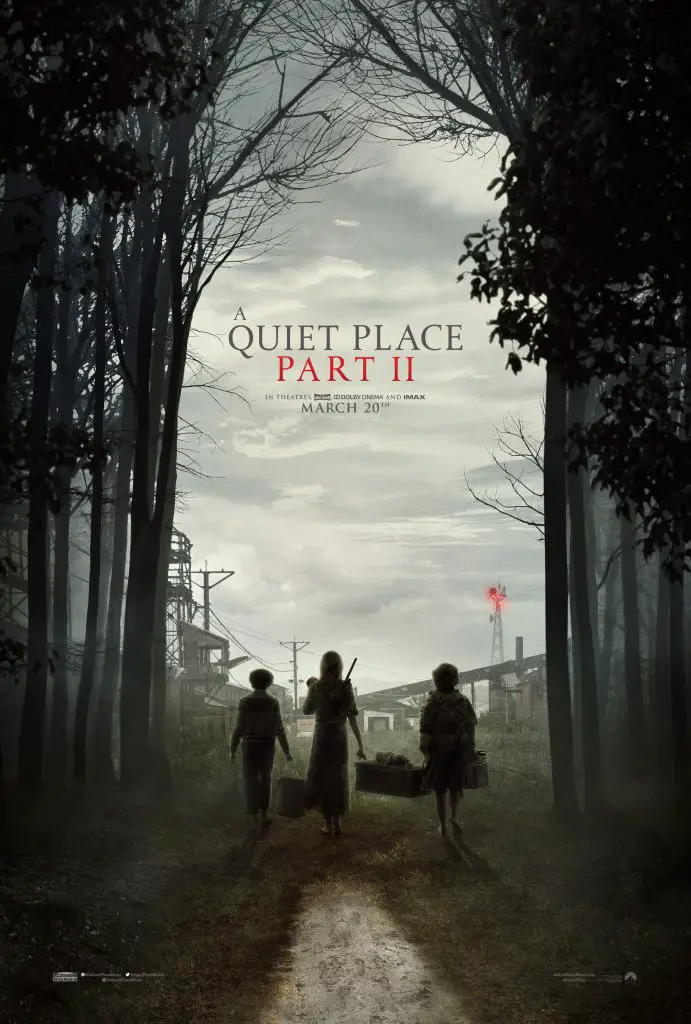 Meanwhile, the first teaser image for the movie sees the newly-fatherless family branching out on their own with Blunt's newborn baby in tow (just when they thought things couldn't get any more difficult: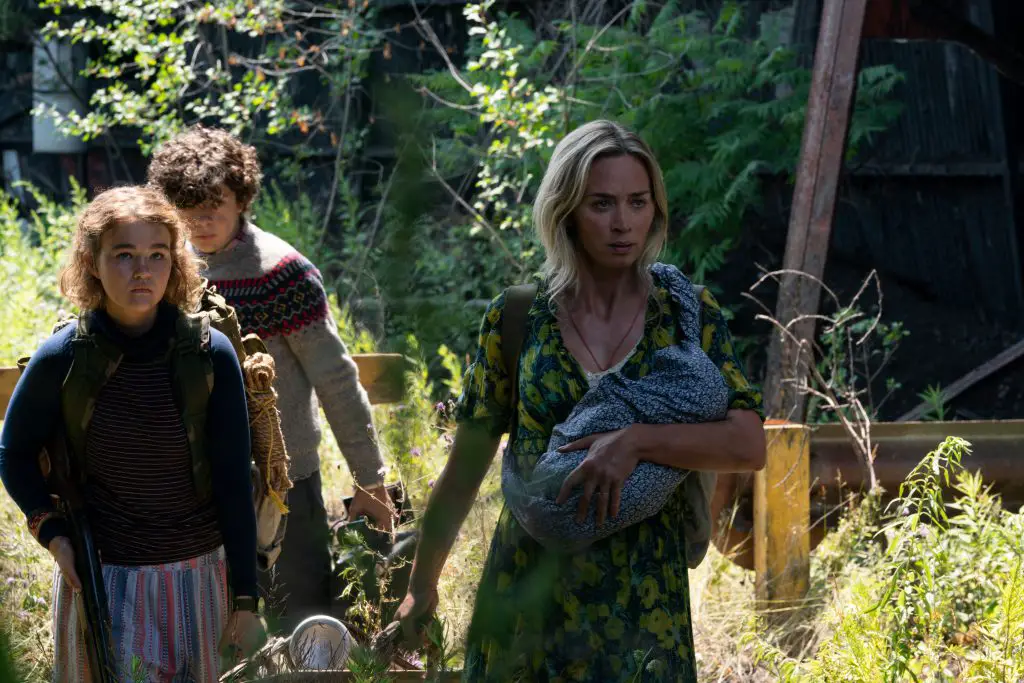 A Quiet Place took place in a post-apocalyptic society plagued by barely-glimpsed creatures who hunted based on sound, hence the family at its heart had to remain silent at all times — something which was complicated by Blunt's character being heavily pregnant at the time.
It was a massive global smash, banking a whopping $340 million worldwide. A sequel was inevitable, even if Krasinski was initially reticent to return to the well.
A Quiet Place Part II hits theaters March 20, 2020. Check out the first teaser trailer for the movie below. The full beast drops January 1, 2020.