Blood is Blood is gripping from beginning to end. The film centers around the four siblings of one of the most f**ked up families to ever grace the screen.
Blood is Blood starts out strong, with strange circumstances surrounding the death of the oldest brother, Crew, and then rolls into an entire feature that will leave the viewer guessing. Murder, stalking, and sexual deviance deliciously infect every scene and make Blood is Blood quite the experience.
The main focus of the movie is on the four siblings of an extremely wealthy family who have seemed to have been orphaned. In the initial scenes, we are given a glimpse into a terrible occurrence that seems to have torn the main character, Brie (played by Fiona Dourif, Curse of Chucky), apart. Brie is hosting a party and is forced to be happy for her brother Crew (Daniel DiTomasso, Witches of East End) who is set to marry a woman who Brie claims "replaced her."
The scene of Crew's engagement party continues with light tones of tension as the viewer tries to figure out the mysterious and semi-sexual body language the siblings casually toss at one another. But very quickly after the party is over Brie is attacked by an unknown assailant in a mask and then kills him, only to discover it was her brother Crew the entire time.
While Blood is Blood is well written, the movie should also be commended on its pacing and character development. Each of the four siblings have different nuances to them, with only one Jess (Caitlin Harris, The Vampire Secrets) presented as more normal than the rest of them. This is an entire family of extremely messed up people and director Stuart Savarin does an excellent job of letting the characters slowly develop onscreen, giving the audience one bread crumb at a time.
Blood is Blood's pacing is also well done in that it starts off intense and strong then has several cooling off periods that are necessary between the twists that just never seen to quit. Sometimes horror movies with great concepts can get docked because they decide to give their audience a long while to relax after the carnage, but Blood is Blood will make you crave for more.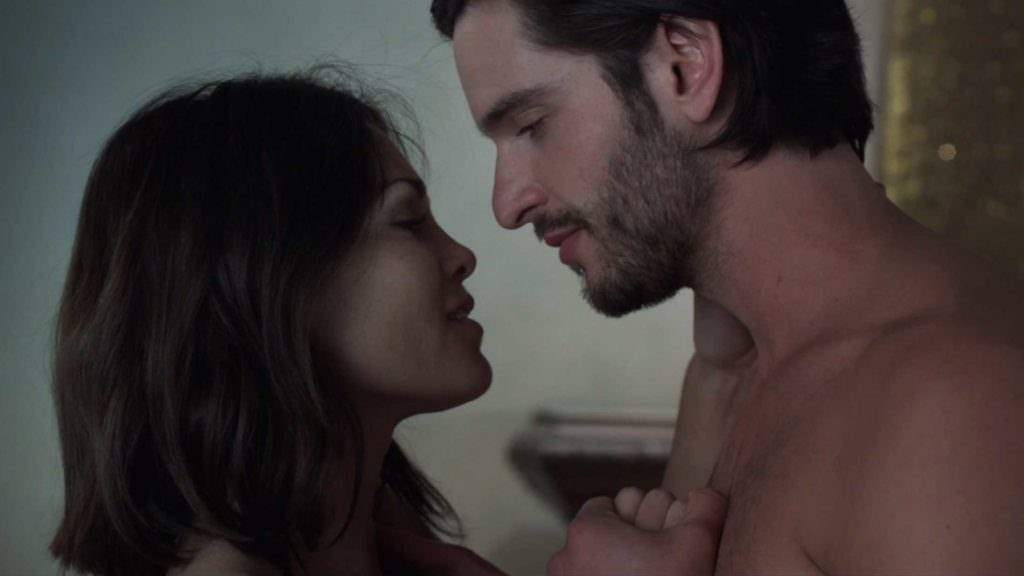 There is a great attention to detail in terms of quality of audio and visual effects. The picture and audio are crisp, which isn't an easy feat for smaller movies that likely won't hit the big screen. What is even more impressive is that Blood is Blood is Sauvarin's first directed and produced movie. If this is a hint of future work, then the entire horror community should be excited.
This is a movie that not only felt like a mainstream horror film in terms of aesthetic, but the acting was also fairly impressive across the board. While some of the characters have had small roles in some familiar shows like CSI, they brought an intense air of ease and experience to Blood is Blood that translated well for a great movie-watching experience. The actors who played the siblings did an excellent job of capturing the essence of evil, sadistic people masquerading as the boys and girls next door.
Overall, Blood Is Blood is a thoroughly enjoyable movie, with a great premise and some killer performances that will leave you wanting more.
WICKED RATING: 8/10
Director(s): Stuart Savarin
Writer(s): Stuart Savarin
Stars: Fiona Dourif, Daniel DiTomasso, Caitlin Harris
Studio/ Production Co: Sauvtrac
Release date: September 1st, 2016
Language: English
Length: 80 minutes
Sub-genre: Thriller