An investigative journalist sets out to solve the mystery behind a house constructed from the remains of violent crime scenes. The closer she gets to uncovering the secret behind the home, the more she comes to realize that she has a very personal connection to it.
Abattoir began life as a graphic novel co-created by Darren Lynn Bousman and after years in development, was recently adapted into a feature film. The picture is helmed by Bousman (Saw II-IV) and stars Jessica Lowndes (Altitude), Joe Anderson (The Crazies 2010), and Lin Shaye (Insidious). The script was penned by Christopher Monfette (SyFy's 12 Monkeys), David J. Schow (The Crow), and Teddy Tenenbaum (USA's The Dead Zone). Bousman and his screenwriting team have crafted a neo-noir thriller that frightens and surprises in equal measure. The film has familiar elements but it is ultimately not quite like anything I've seen before. It seems to take a modicum of inspiration from the small town horror Something Wicked This Way Comes but the similarities are only skin deep. The antagonist in this reminds me a bit of Mr. Dark but that may even be pure coincidence.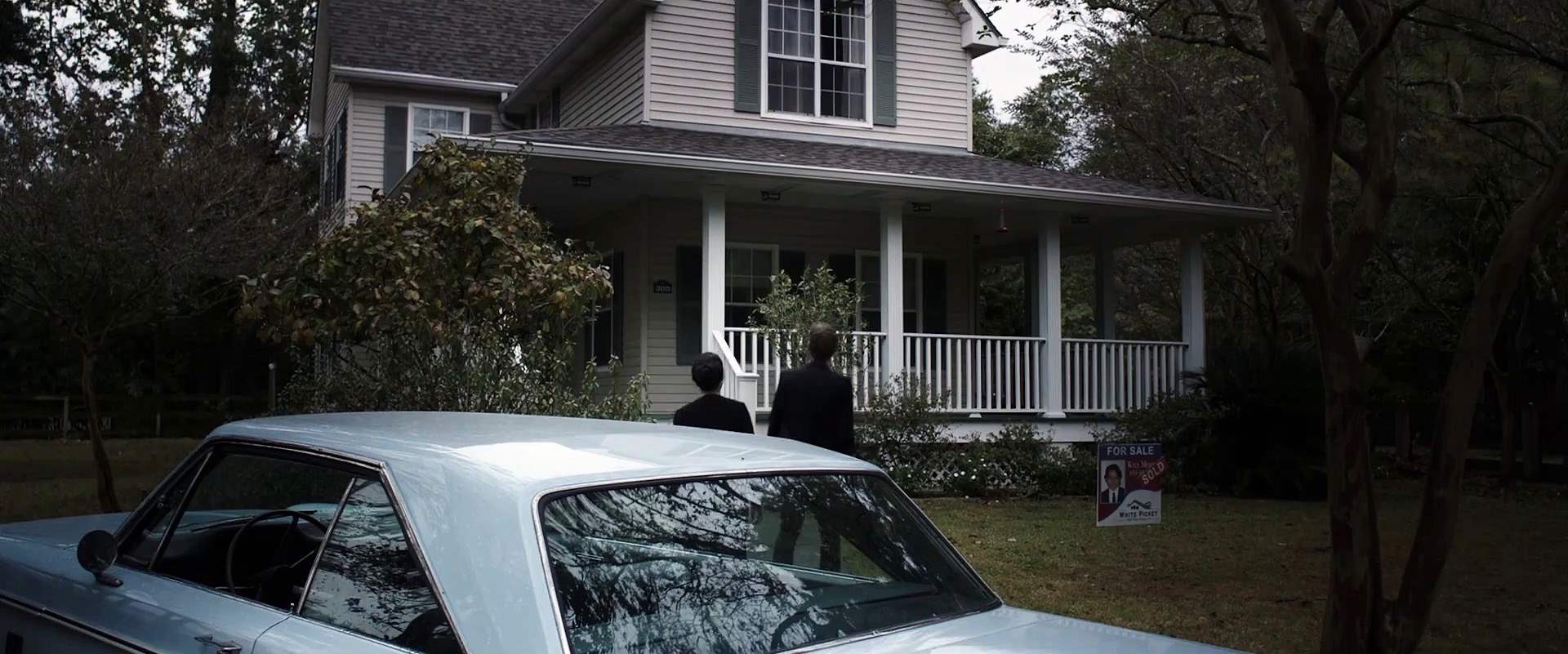 What I liked most about the film was the aesthetic. The picture feels somewhat like a time capsule that was just recently uncovered. The wardrobe, vehicles, and hairstyles are all very classic and timeless. Much of what we see is inspired by the 1950s but it doesn't look entirely out of place in the new millennium. This is very much a Darren Lynn Bousman film. Everything from the visuals to the styling and the cinematography are unmistakably his.
Abattoir is an amalgamation of different genres but it never feels muddled or thrown together. You get elements of film noir, murder mystery, horror, and much more. The finished product could have easily fallen flat but it does not. Bousman pieces all of the different elements together in a way that is both visually pleasing and entertaining to watch.
In addition to being aesthetically pleasing, Abattoir is also suspenseful, and scary. While nothing terrifies me  anymore, this picture did make me jump several times and it left a lasting impression on me. This is a spooky picture that will stick with you after watching it.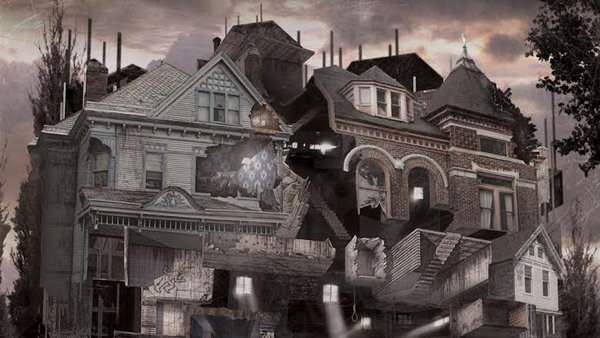 Abattoir is a much more mature film than Bousman's Saw sequels. It isn't without its share of gore but it is a far cry from torture cinema. The violence is well-placed and never excessive. It all serves to further the narrative and is peppered in like a spice, rather than assaulting the audience from all angles. Something I rather appreciate about Bousman as a director is that each of his films seem to show growth over the previous. And this is no exception. This is probably his most mature effort to date.
Abattoir made its debut at the LA Film Festival last week. It has yet to secure stateside distribution but it undoubtedly will. And when it does, make sure to check it out. We will keep you in the loop as to when and where you can see this one for yourself!
WICKED RATING: [usr=7]
Director(s): Darren Lynn Bousman
Writer(s): Christopher Monfette, David J. Schow, and Teddy Tenenbaum
Stars: Jessica Lowndes, Joe Anderson, and Lin Shaye
Year: 2016 (Release TBD)
Language: English
Length: 98 Minutes
Sub-Genre: Neo-Noir, Haunted House