Cooties takes place at a rural primary school that is struck by a strange virus which turns its students into little monsters. The faculty must band together to formulate a plan if they stand any hope of survival. Led by an unexpected hero, the staff works together to take on the little creeps that are keen to make a snack out of their teachers.
I apologize for the tardiness of my review. My copy of the Cooties Blu-ray was held up in transit when it was sent by LionsGate. So, that is why it's just now going live.
Cooties ensemble cast includes Elijah Wood, Rainn Wilson, Alison Pill, Jack McBrayer, Leigh Whannell, Nasim Pedrad, Ian Brennan and Jorgé Garcia. It is directed by Cary Murnion and Jonathan Milott. This picture marks their first feature film directorial effort. The script in co-penned by Insidious 3 director Leigh Whannell and Ian Brennan. Despite some earmarks of a directorial debut, the film isn't entirely without merit.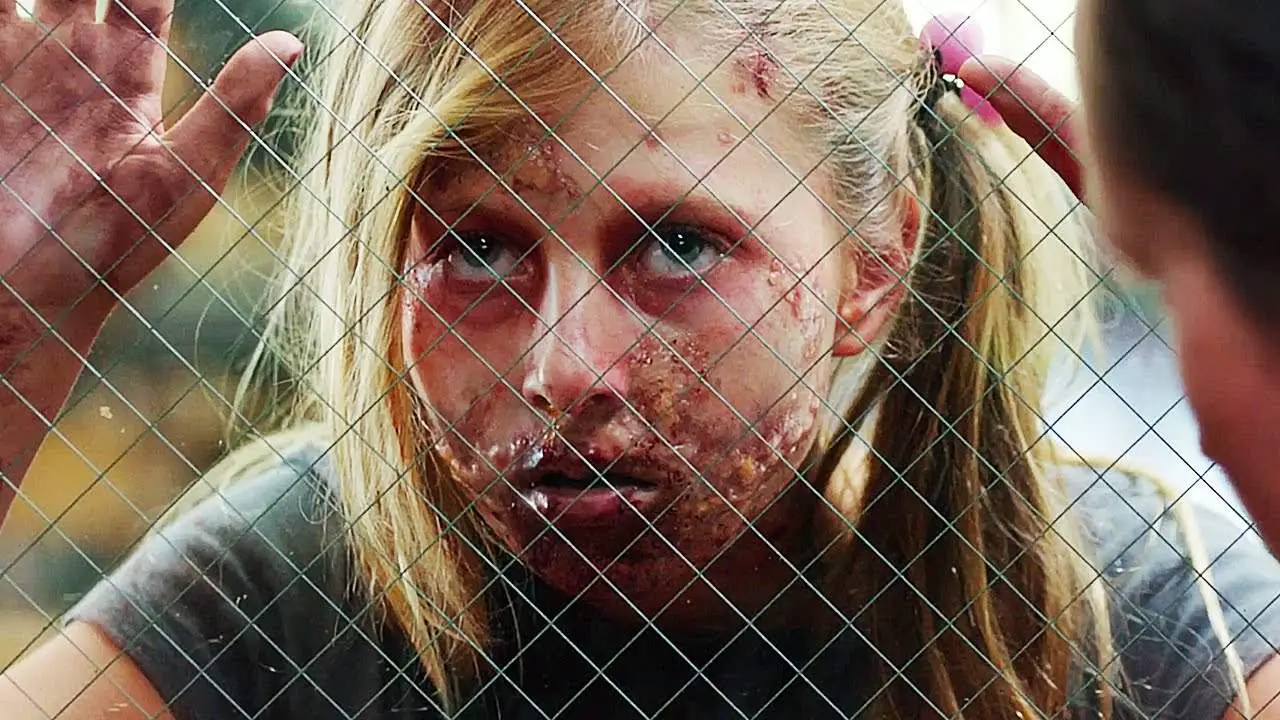 While I didn't like 
Cooties
 enough for year end top five consideration but I was not as put off by it as our contributor who reviewed it out of the film's Los Angeles premiere. You can check out our previous review coverage right
here
.
I found some of the humor in Cooties to be incredibly sophomoric and a little unnecessarily mean spirited. But that is balanced out by the mostly likable adult characters and some successful attempts at humor. For me, the film actually got better in the second and third acts. I was fairly certain that I wasn't going to like it within the first 30-minutes. But it actually grew on me as the storyline unfolded.
Cooties does manage to build a certain level of tension but a lot of that is ratcheted down when you learn exactly how the virus works. I never really felt like any of the characters were in serious peril and that kept me from totally buying in. The end result is a film that is funnier than it is scary. And that's probably fine for some fans but I really prefer a healthy balance between laughs and scares in a horror comedy.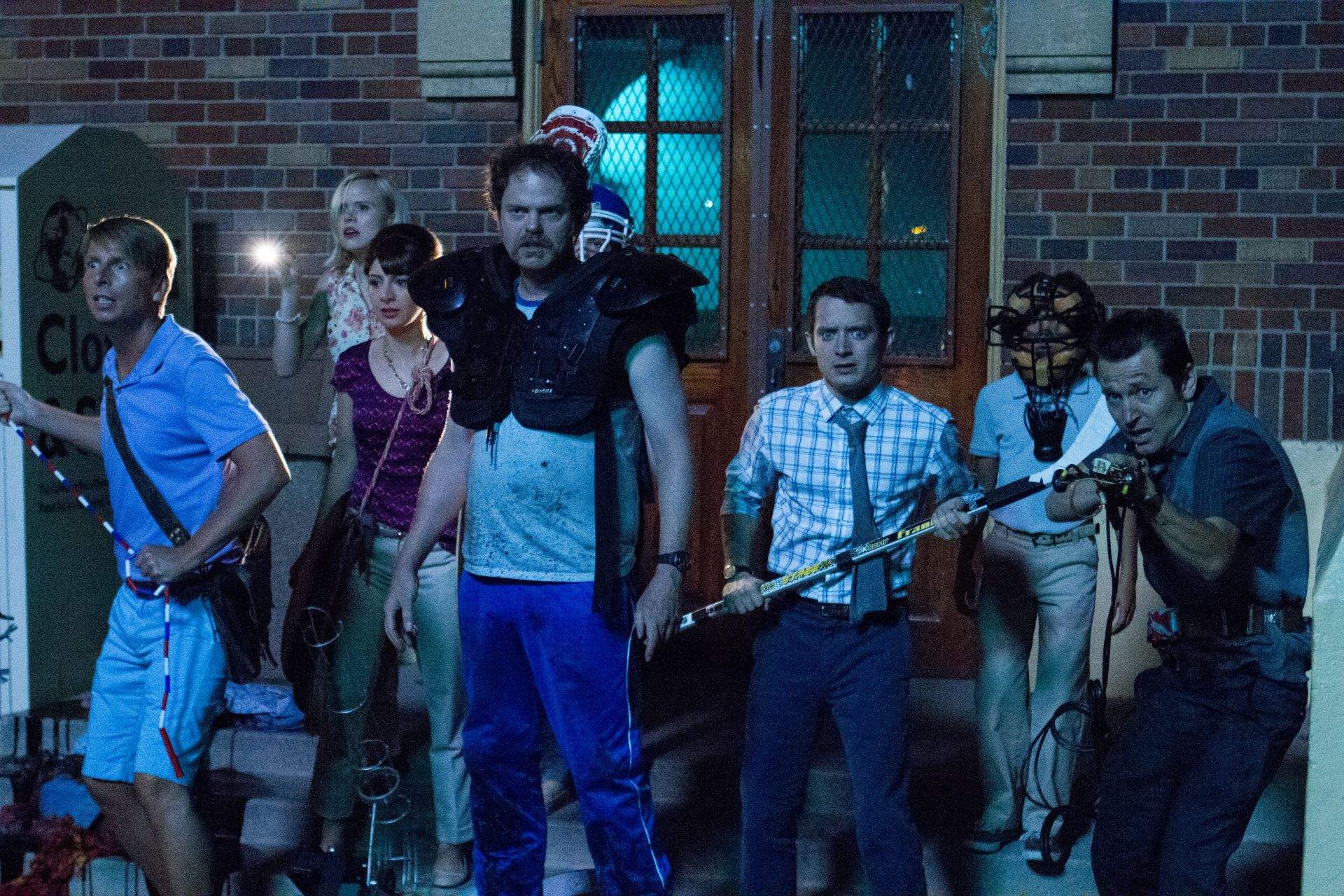 Some of the sequences in the film are cliched and a little tired but I got the impression that the screenplay was sort of satirizing the films it is simultaneously impersonating. Sometimes it works and other times, it does not. I got a few good chuckles out of it but wasn't exactly bowled over by anything that transpired during the film's runtime.
The effects are largely practical, with a few sequences done in CGI. The body count is pretty low but there are still some noteworthy sequences of carnage peppered throughout the film's runtime.
As far as special features, the film has some pretty noteworthy bonus content. Both the original ending and the reshot ending are included, as well as a commentary with the cast and crew, a featurette, deleted scenes, gag reel, and more. I was particularly excited that the original ending was included. I had been really curious to check it out and compare it against the re-shot version that was featured in the film's theatrical exhibition. I was definitely partial to the re-shot ending but it was nice to get to compare the two side by side.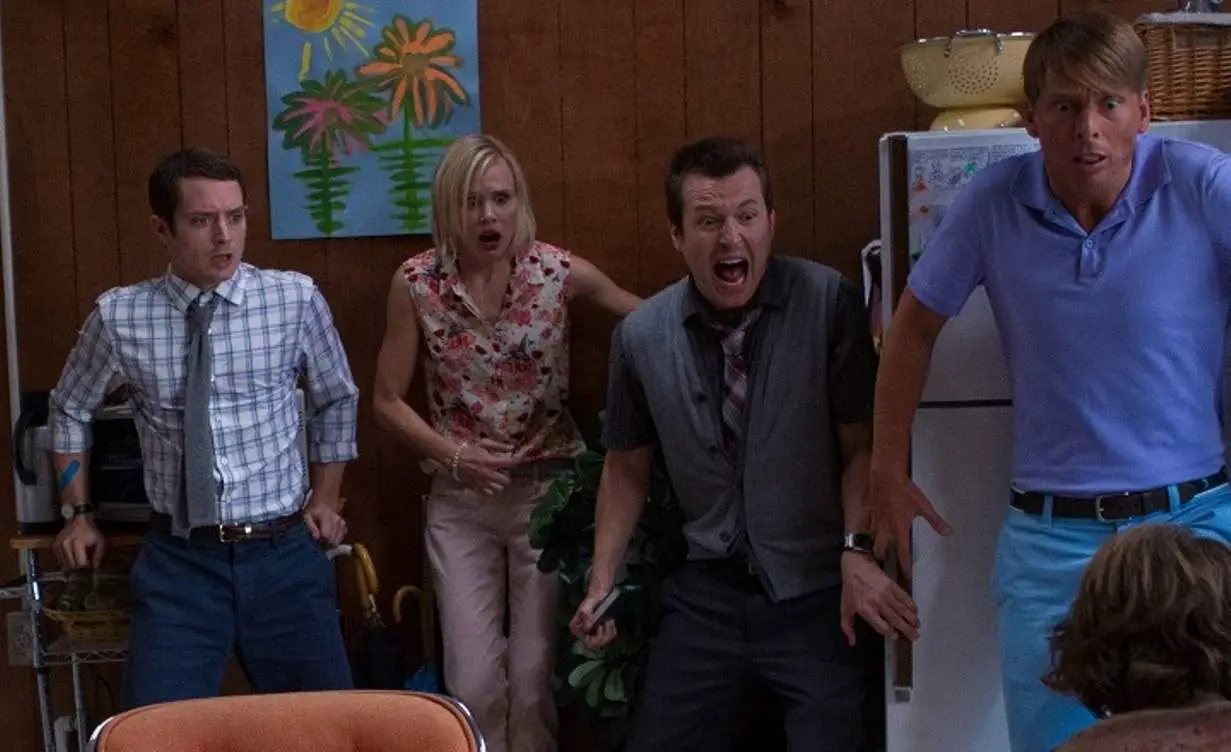 Cooties is now available on DVD and Blu-ray from LionsGate Home Entertainment. I think it's worth checking out. The response has been somewhat polarizing and as such, you should see it for yourself.
WICKED RATING: 5/10
Director(s): Cary Murnion and Jonathan Milott
Writer(s): Leigh Whannell and Ian Brennan
Stars: Elijah Wood, Rainn Wilson, Alison Pill, Leigh Whannell
Release Date: December 1, 2015
Studio/ Production Co: LionsGate
Language: English
Length: 88 Minutes
Sub-Genre: Zombies