Moments after a woman who says she is his wife brings him back to life and performs a series of limb replacements, Hardcore Henry is  forced into battle. Before he can even remember who he is or how he got there, our hero is under fire. He's dodging bullets, jumping out of an aircraft, and fighting for his life. Mere minutes after his wife resuscitates him, she is kidnapped and Henry must set out on a mission to locate her and bring her captors to justice.
Other than the Elijah Wood-starring Manic remake, this is the first fully POV film I can recall. Moreover where Maniac was a horror picture, this is an action film with strong science fiction and grindhouse elements. So, it really is its own thing. Watching the film quite literally feels like you are living an action movie by way of a first person shooter video game. While it is conceptually a little bit of a gimmick, director Ilya Naishuller works hard to rise above that.
Not surprisingly, the concept is based on a music video. The video is for a song called 'Bad Motherfucker' by the band Biting Elbows. The video was a viral sensation (garnering over 34 Million views), leading to a high level of fan demand for more.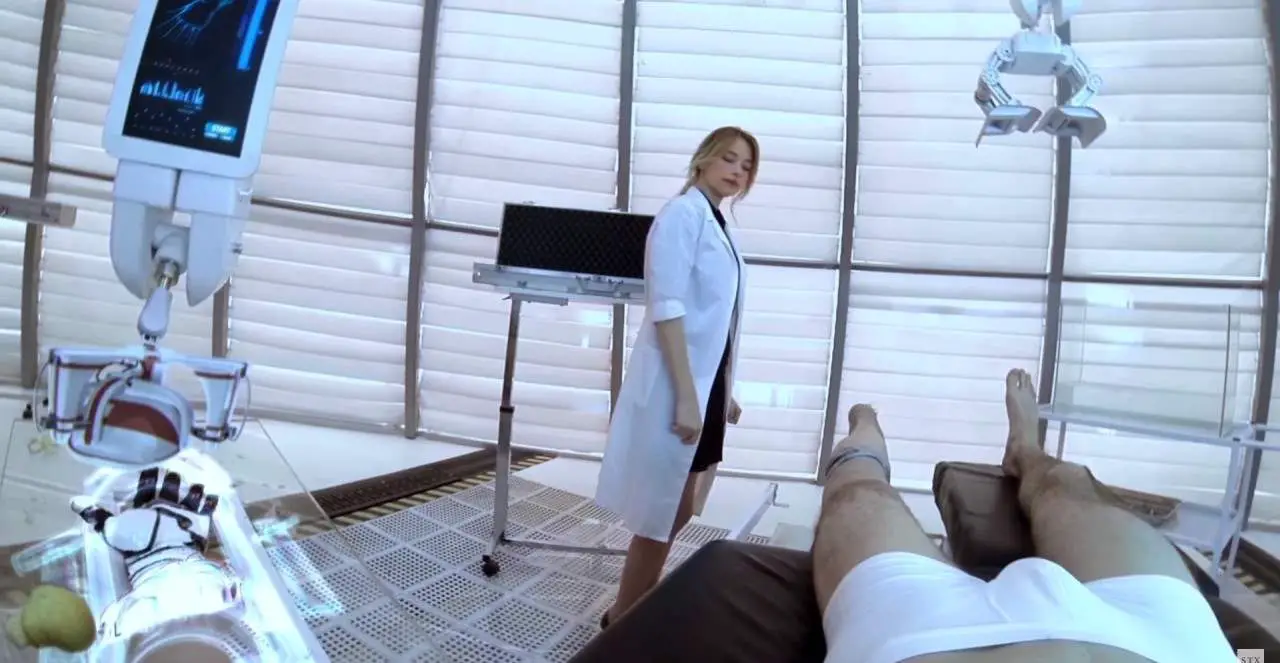 Ilya Naishuller directed the 'Bad Motherfucker' video on which the film is based and went on to both write and direct 
Hardcore Henry
, which was previously known simply as 
Hardcore. 
The film plays out very much like a feature-length music video. It is highly visceral and the action never wanes. The 'Bad Motherfucker' video feels a bit like the Prodigy music video for 'Smack My Bitch Up' but the film is very much its own thing and it is unlike anything I've seen before. it's a 96'minute visual assault and I mean that in the best way possible.
Although it is not technically a horror film, Hardcore Henry is brimming with bloodshed and ultra violence. It has no less than  two of the best exploding head sequences in recent memory. And the body count is off the charts. The effects are a mixture of practical and CG but I have virtually no complaints about the way they were executed. I would have expected the entirety of the FX work to be computer generated but there are a lot of great practical shots.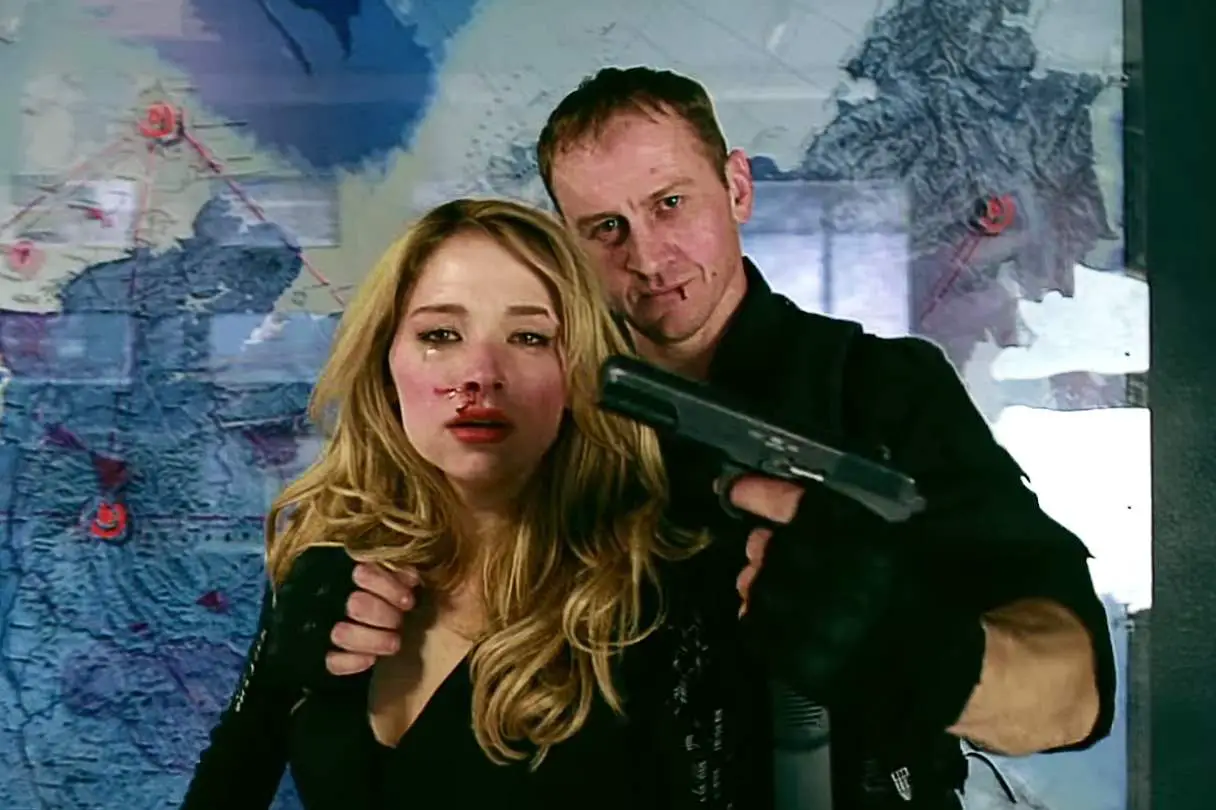 If it's something fast-paced and visceral you seek. You need look no further than Hardcore Henry. It's not going to change your life or win any awards for the depth of its performances but if that's what you're looking for from a film like this, you are probably looking in the wrong place. Taken for what it is, Hardcore Henry is a great deal of fun and it provides plenty of twists and turns along the way as Henry struggles to figure out who the hell he is.
As far as special features on the home video release, there are a good amount. There are two separate commentary tracks, a fan chat feature, deleted scenes and a digital copy that can be redeemed via Ultraviolet or iTunes. I would have liked to have seen a feature solely dedicated to the picture's genesis from music video to feature film and also something on the picture's successful Kickstarter campaign and eventual acquisition by Universal for a wide theatrical release but that's real splitting hairs, I suppose.  You can check Hardcore Henry out on DVD and Blu-ray starting today. And it's also available on Digital HD.
WICKED RATING: [usr=7]
Director(s):  Ilya Naishuller
Writer(s):  Ilya Naishuller, Will Stewart (additional writing by)
Stars: Sharlto Copley, Andrei Dementiev, and Danila Kozlovsky
Release: July 26, 2016 DVD and Blu
Studio/ Production Co: Universal Home Entertainment, STX
Budget: $2 Million (estimated)
Language: English
Length: 96-Minutes
Sub-Genre: Action, Grindhouse