San Diego Comic-Con is essentially the pop culture hub for the entire globe. It's where everything gets revealed to an audience of thousands upon thousands of fans. From movies to TV shows, to teasers for upcoming blockbusters like Justice League to news on smaller biopics like Snowden, it's all there. While the main audience is typically for comic book movie and action/sci-fi aficionados, SDCC is never without its major horror reveals.
And this year certainly had plenty of those. While we got no news on some of the major franchises like Leatherface from Lionsgate or the Halloween and Friday the 13th reboots, there were still some great teases and a few shocking reveals that I don't think anyone saw coming.
Ash vs. Evil Dead
Much like last year, Ash vs. Evil Dead was all over Comic-Con and the hype was incredible. This season manages to somehow feel even bigger than the first, as we'll be learning more about our favorite idiot monster fighter as the new season will introduce us to his childhood best friend—played by a bleached blond Ted Raimi—and Ash's father—played by the Bruce Campbell of his own generation, Lee Majors. But they got fans even more excited by revealing that the second season will truly bring us back to the beginning by bringing back Ellen Sandweiss as Ash's sister, Cheryl. This was also accompanied by the shocking news that even though they're doing the TV show, Evil Dead 4 might still be in the cards.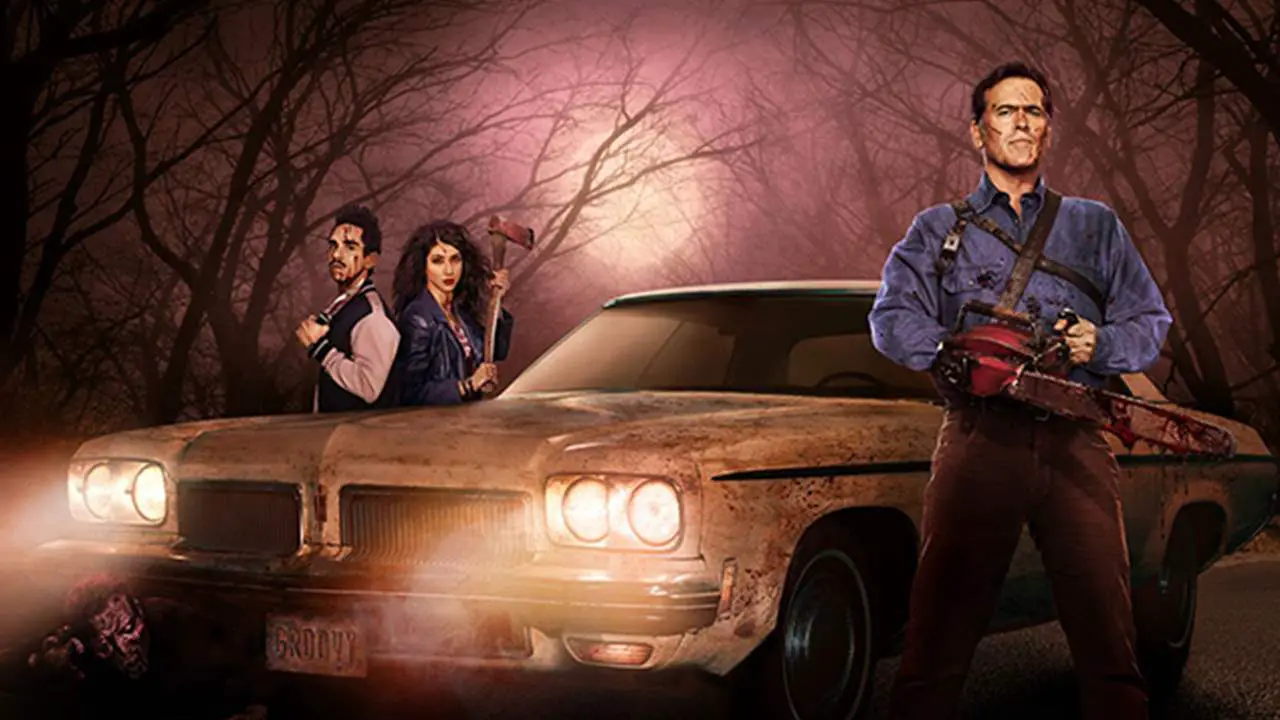 The Rocky Horror Picture Show
We've seen a few brief teases of this fall's upcoming TV remake of Rocky Horror, but SDCC finally went the extra mile and gave us a full trailer. While it certainly looks like a TV presentation, there's enough in there to show us that this remake seems to have hit the right balance of honoring the original material while also doing something new.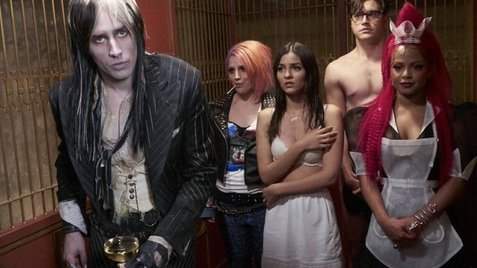 The Exorcist
Surprisingly on a roll, Fox also screened the pilot for the upcoming Exorcist TV series for the Comic-Con audience. Luckily, it seems to have been met with a generally positive reaction, with IGN touting it as a more spiritual successor to the original than a straightforward remake. I'm definitely excited to see where this one goes.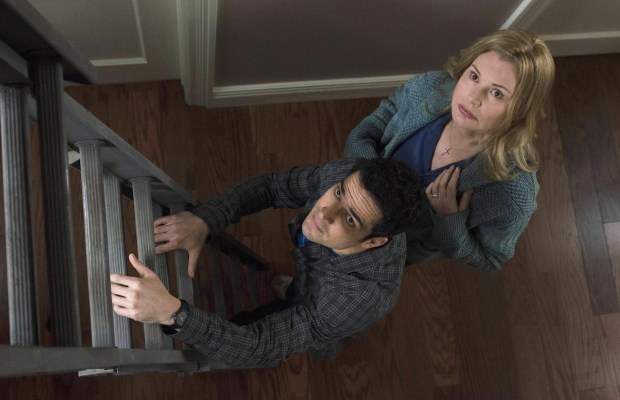 Legion
Fox's first TV series tie-in to its long running X-Men franchise also seems to be something of a horror show. It's definitely darker and more of its own thing, with the plot centering around a mutant who believes he's schizophrenic but may have powers beyond his own understanding. The trailer showed us glimpses of a sci-fi thriller mixed with elements of psychological horror that I think has genuine potential. Bonus points in that the show stars The Guest's Dan Stevens.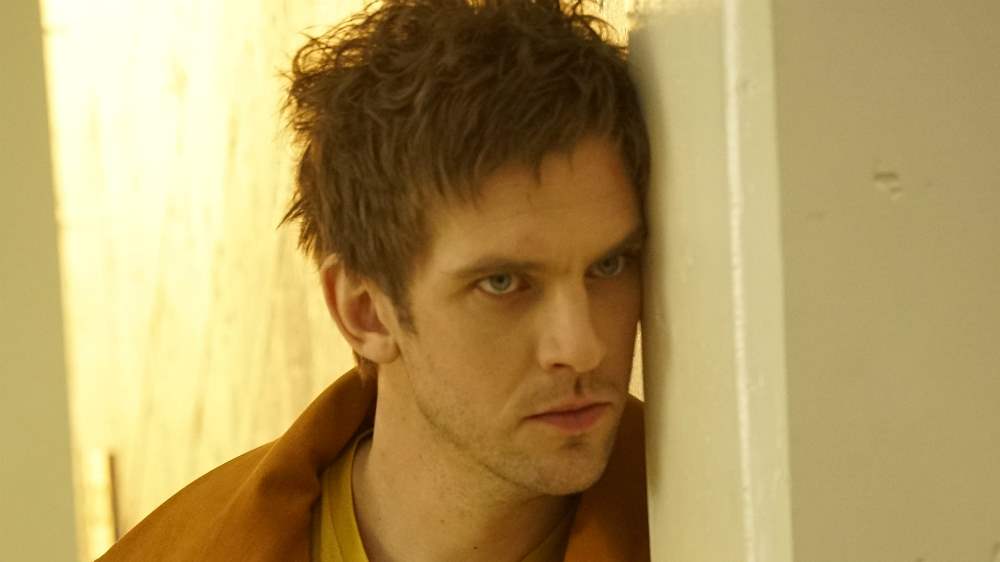 All Those Horror Toys
Oh, man, where to begin. We've got Freddy and Jason making the rounds again, we've got action figures based on American Werewolf in London coming our way. The collective wallets of horror fans are going to be taking a beating, if these reveals are anything to go by. The biggest, most exciting one for me, though, was NECA's reveal of its next line of Aliens toys. As a die hard fan of that franchise growing up in the '90s, one of my earliest introductions to the Aliens world was the Kenner toy line. These imaginative figures featured hybrids from Scorpion Aliens, to Mantis, Gorilla, Bull, Snake and even Crab Aliens. It turns out that NECA will be revisiting those old designs and giving them an updated treatment.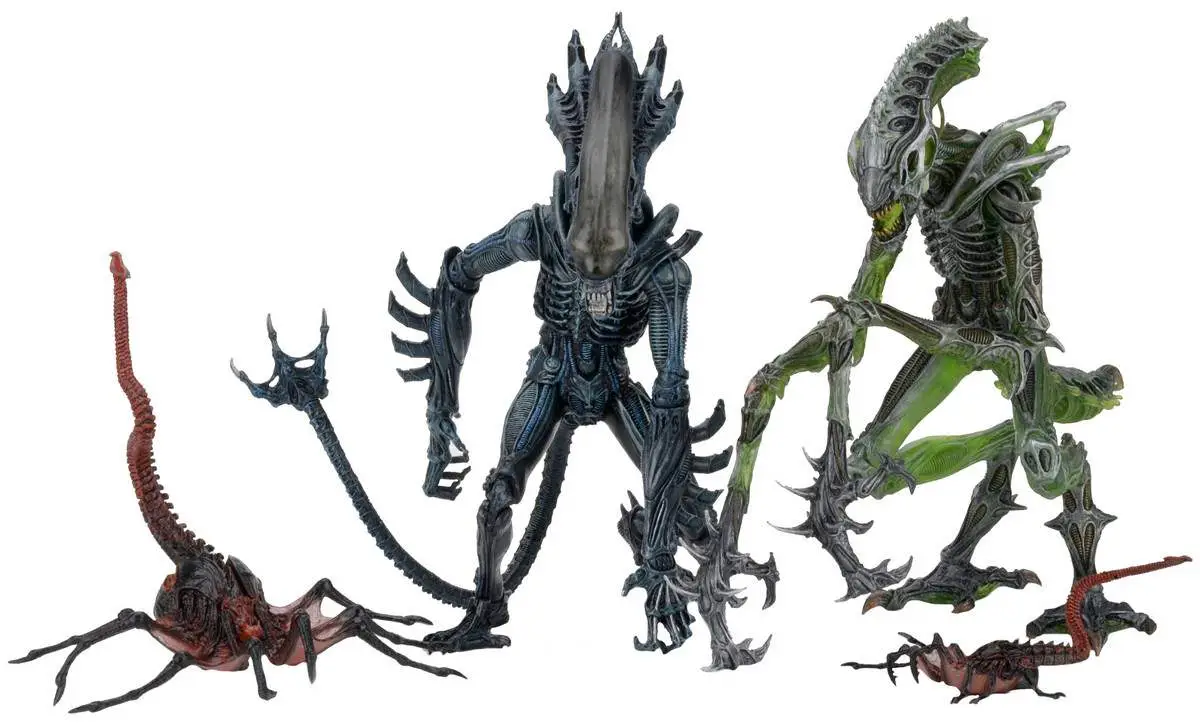 The Walking Dead
After a huge cliffhanger in the season finale, the millions of fans of The Walking Dead were waiting for some kind of announcement about what happens next. While they obviously did not reveal who died, The Walking Dead showed a trailer for its upcoming season that gave a further showcase of Jeffrey Dean Morgan's Negan and how this character will continue to shake up the show.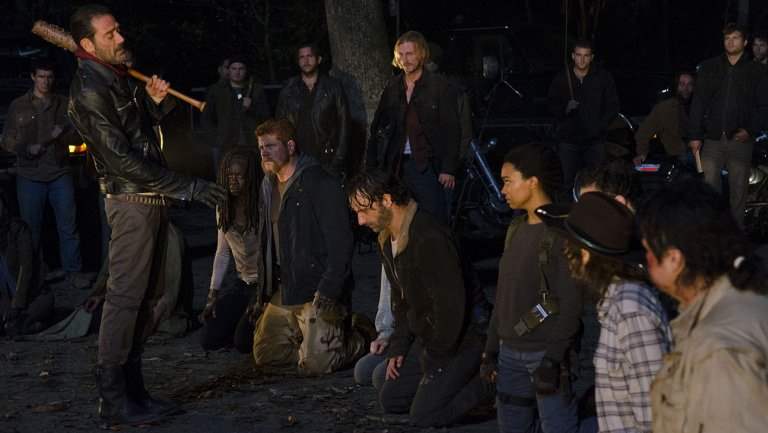 The Woods… I mean, Blair Witch
This wasn't only the biggest horror reveal of Comic Con, it was one of the biggest news stories from the show in general. I was personally amazed that they pulled this off—and frustrated when I then talked to friends who had known the whole time. It's just stunning to me that a secret like this can even be kept in 2016. It gives me so much renewed excitement for the landscape of horror. People were stunned when The Woods, a movie that's had tons of hype just as an original indie, was revealed to be a Blair Witch sequel just before its screening at Comic Con. It worked because nobody was even given a reason to doubt it. The trailer looks great.