When a young boy loses his Christmas spirit, he unknowingly unleashes The Krampus, a centuries old demon that punishes the disillusioned. He and his family quickly find themselves in a position where they must conquer their differences and work together if they are to stand any chance of surviving the holidays.
Krampus is helmed by cult icon director Michael Dougherty (who directed the modern Halloween classic Trick 'r Treat) and co-written by Todd Casey, Zach Shields, and Dougherty. The film brilliantly takes on the ancient Krampus myth and adds some modern touches to the legend of the Anti Santa Claus. The flick has a dark sense of humor and isn't afraid to go in unexpected directions.
The film stars Adam Scott, Toni Collette, David Koechner, Allison Tolman, Conchata Ferrell, Emjay Anthony, Stefania Lavie Owen and Krista Stadler. There isn't a weak link in the bunch. Each performer brings something unique to the table and rounds out the ensemble cast. As usual, Koechner (Cheap Thrills) gets a lot of great dialogue but, really, so does the rest of the cast.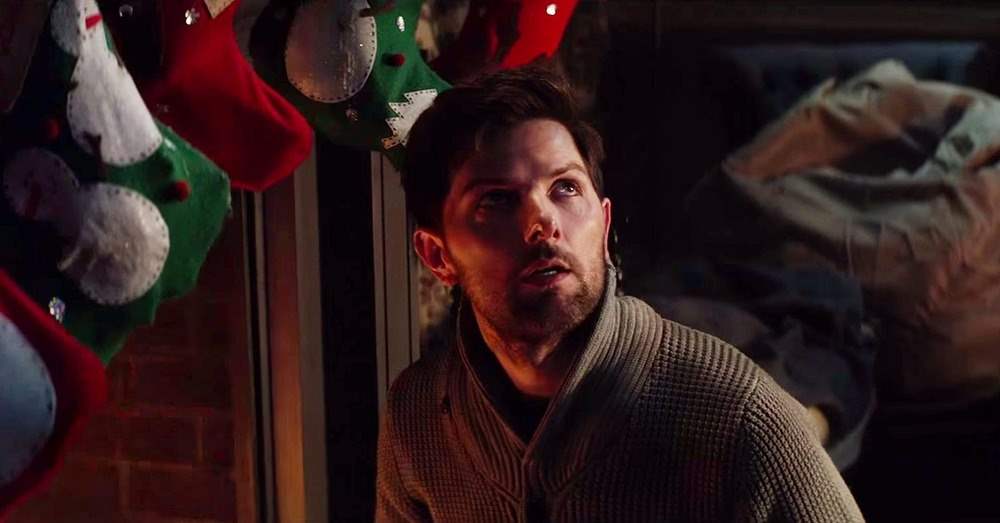 Krampus 
boasts a surprising balance of comedy and pretty dark subject matter. While it may contain more laughs than outright scares, the characters are still put through plenty of harrowing and frightening situations during the film's 98-minute runtime.
The effects are absolutely exceptional and they are primarily accomplished practically, which is no small feat for a studio production in this day and age. The animatronics have come a long way since the 1980s but I couldn't help but be reminded of the FX work in Stuart Gordon's dark fairy tale Dolls. 
The film's home video release is jam packed with special features. It includes an alternate ending, deleted scenes, extended scenes, a gag reel, a meet the cast featurette, still galleries, and feature length commentary. Features exclusive to the Blu-ray release are a visual effects featurette, a look at the film's practical effects with Rodney Cook,  a featurette on the film's production design, a behind the scenes look at the Weta Workshop, and a featurette with director Michael Dougherty.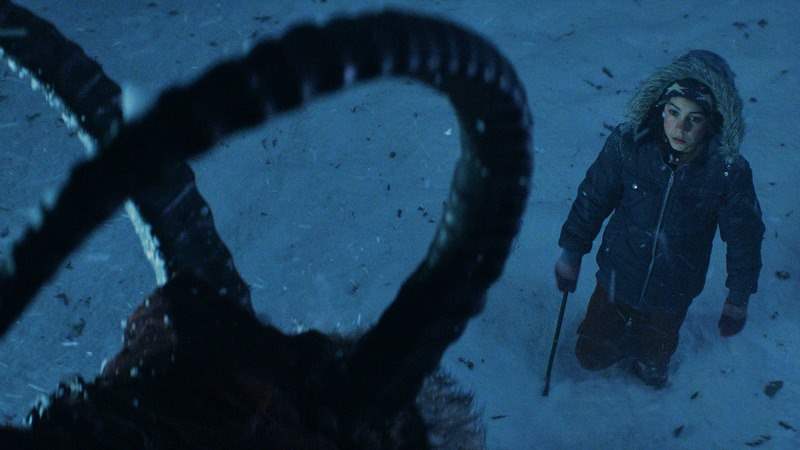 Digging through the archive of special features, I felt like a kid on Christmas. The film was clearly a labor of love for Dougherty and the home video release goes to great lengths to showcase the time and effort that went into bringing this picture to life. It was also great to see the alternate ending. It's much lighter than the actual ending but I am glad the film ended the way it did. However, it was nice to see what else was up for consideration.
The film will be on Blu-ray Combo Pack, DVD and VOD on April 26, 2016. If you haven't yet had the occasion to check this one out, it is a must see for any horror fan. And although it is loaded with thrills and chills, it isn't so overtly violent or graphic that you can't share this one with your friends and family. If I had seen it in 2015 when it was released theatrically, Krampus would have been a contender for my best of the year list.
WICKED RATING: [usr 8]
Director(s): Michael Dougherty
Writer(s): Todd Casey, Zach Shields, and Michael Dougherty,
Stars: Adam Scott, Toni Collette, David Koechner, Allison Tolman, Conchata Ferrell, Emjay Anthony, Stefania Lavie Owen and Krista Stadler
Release: DVD and Blu-ray April 26, 2016
Studio/ Production Co: Legendary Pictures, Universal Pictures
Budget: $15 Million (Estimated)
Language: English
Length: 98-Minutes
Sub-Genre: Horror Comedy, Holiday Horror