Full Moon Entertainment was a titan of the video era. From Mom & Pop stores to the local supermarket, wherever you could rent a movie, you would find Full Moon. Even casual fans of the studio—of movies like Castle Freak and Doctor Mordrid, franchises like Puppet Master, Trancers, Subspecies, The Gingerdead Man and too many more to name—know that it's had a rocky history. Even if they're not aware of the several bankruptcies, most fans have sat through VideoZones and at least gotten excited for a few movies that never actually came out.
As a pretty die-hard fan of the Full Moon, particularly the early days, the only thing I wanted going into this book was to be surprised. And I'm happy to report that I was. It Came From the Video Aisle leaves virtually no stone unturned. If there's anything that gets brushed over, it's only because of the sheer volume of Full Moon's output. There is a lot to cover and the book does its best to tackle absolutely all of it, from the establishment of the company in 1988 all the way up to now.
The story of Full Moon is as much—if not more so—a story of financial ups and downs as much as it is a story of the creation of iconic B-Movies. This is an area in which the book really shines, doing its best to explain how the deal with Paramount ended, why Full Moon's output became so cheap during the Kushner-Locke era compared to the things they had done in the past and how they were able to make an extremely modest comeback (so to speak) with Full Moon Features in the mid-2000s.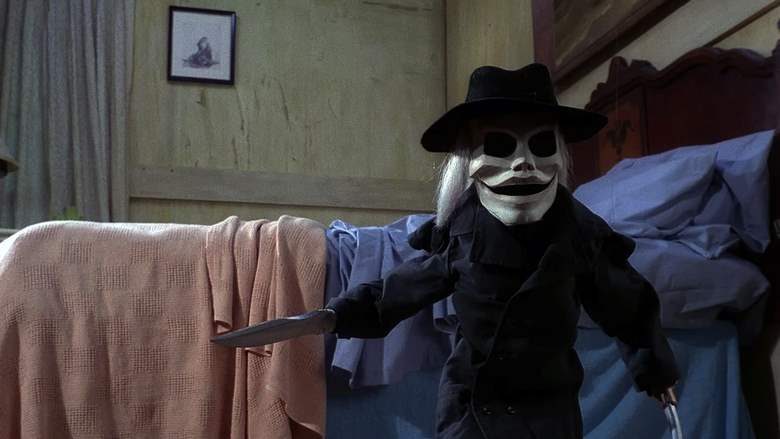 The book is structured as a general history, taking you from one era of Full Moon into the next. The franchises are given their own sections to really single out and chronicle their history, while also reviewing the series as they go along.
Without a doubt, my favorite parts of the book are the interviews. There's no better way to gain perspective about something than to hear it directly from someone who was in the trenches. There are tons of interviews in this book with tons of different opinions. Some are people I've seen several interviews with before, but they come across as much more blunt and forward than I've seen in the past. For example, it's a little like finding out there's no Santa Claus for David Schmoeller to finally come out and say that he's ashamed of Puppet Master on virtually every conceivable level, but I'm glad he finally said it, at the same time.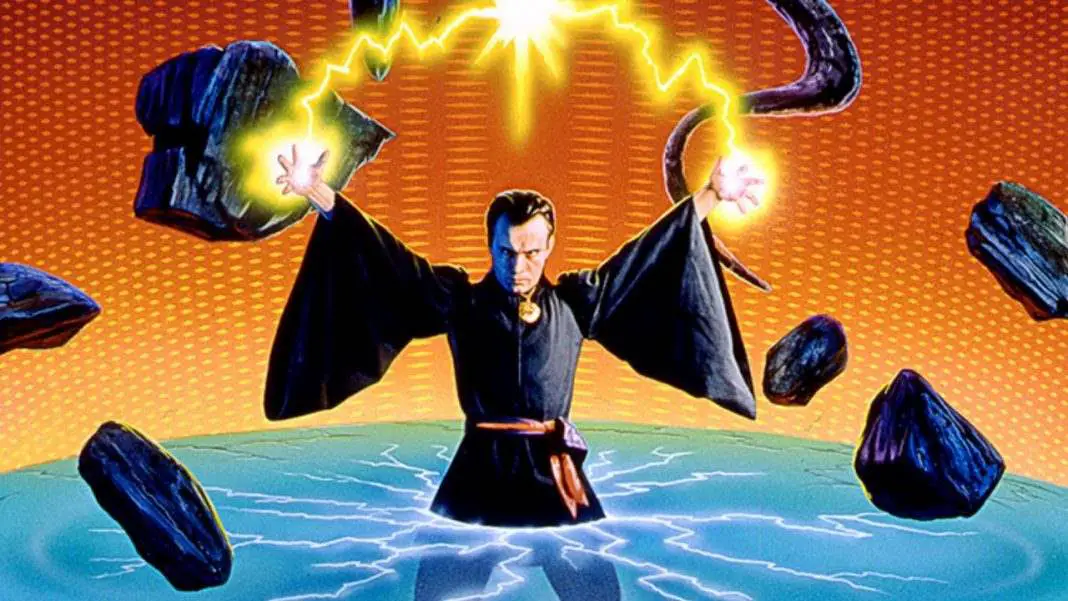 Maybe more exciting are all the interviews I'd never seen, some I thought I never even would see, like Benjamin Carr who wrote most of Full Moon's films during the late-nineties Kushner-Locke era. It was also great to see Dave Parker, who's gone onto some bigger success in the genre with The Hills Run Red and Tales of Halloween since his Full Moon directorial debut The Dead Hate the Living—open up about his time at Full Moon. Jay Woelfel also expands on the trilogy of scrapped Puppet Master films he wrote with Parker titled Puppet Wars.
As someone who got excited by that tease for Puppet Wars in the VIdeoZone for Puppet Master 5, hell, even as someone who's read all three of those scripts, I've always wanted to known what happened. How close did they come to happening? Why did they fall apart? And Woelfel goes through those things in some detail, which I was very happy to see.
If there's any fault to the book it's simply that there's so much to cover and that some Full Moon films can only be given a casual mention. But that's not really a fault at all. The history of the Puppet Master franchise could still easily be its own book. For that matter, any one of these movies could probably have an entire book devoted to their history, particularly the perennially unfinished Primevils. But this is the history of a studio and, as such, it's as comprehensive—actually, it's even more comprehensive than anything I ever thought I would see.
If you're a die-hard, casual or even disgruntled fan of Full Moon, there's no way you're going to want to miss this. It's an informative, sometimes funny and ultimately kind of tragic story of how one independent studio wound up kind of embodying the steady decline of the video era.
WICKED RATING: 8/10